Search engine optimization, or SEO, has never been a more important tool for small businesses.  97% of people learn more about local businesses online  using local search. Generating new customers for your business depends on  the top placement of your website for those searches.
NetLocal is a Local SEO agency that specializes in increasing your visibility for customers searching for your services in our geographic area.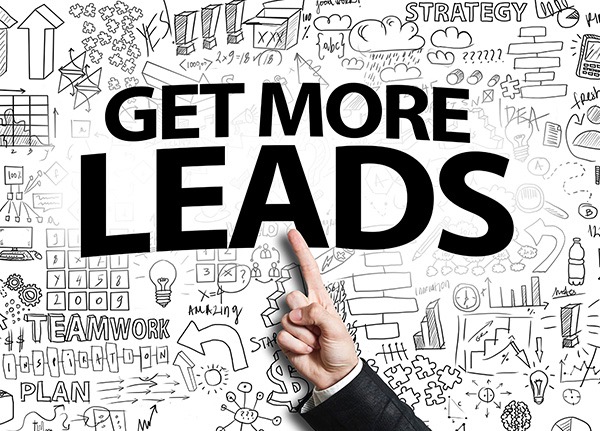 Submit your information to get a get a free personalized video SEO analysis.
Local SEO Specialists


For Organic Search Ranking
We use a range of SEO techniques that magnify your geographic address and/or service area while building trust and authority for your website. By doing this your website and google listing can rank higher for searchers in a wider geographic area. We only work with local businesses. It's our specialty. Our track record speaks for itself.
Optimizing for local search involves some key strategies and tactics not utilized in general, non-local search engine optimization. If you are a local business you will need this specialized approach to compete for potential customers online. Netlocal is a digital marketing agency for local businesses. When google determines that the intent of a search is to find a local provider they display a the Google My Business (GMB map listing. Usually this consists of the top three ranked on google maps, also known as the "3 pack".
More than 50% of all clicks for a given search go to one of the businesses in the three pack. This can increase traffic to your website and boost lead generation. At NetLocal our goal isn't to create impressive google analytics and website traffic reports. We measure our success by the growth of your business.
Contact us to learn about customized Local SEO Packages.
Schedule a meeting with the owner for an analysis of the search volume for your business and what it will realistically take to displace your competition in google organic search. Learn more about founder/CEO John DiBella.
Local SEO Packages to generate Leads & foot traffic
Being found high in the "natural" web results in a local search for the services and products that you offer lends credibility to your business. Click through and conversion rates tend to be much higher for this type of search traffic. Our locally targeted search engine optimization is designed to reach customers searching for your services and products in your service area.
John DiBella
Owner/Founder
Zubair U din
Technical SEO Specialist
Jake Peters
Content Manager/Local SEO
CONTACT US TO START THE CONVERSATION
Local search engine optimization (SEO) is the process of optimizing a website for Google search results that are specific to a geographical area. For example, if you searched for "pizza near me" on Google, websites that are optimized for local SEO would be more likely to appear in the search results than websites that are not optimized for local SEO.
There are a number of local seo strategies that can be used to optimize a website for local SEO, including:
Creating and optimizing local business profiles on sites like Google My Business, Bing Places for Business, Yelp, and Facebook. These local business listings allow businesses to add important information about their products or services, as well as their business locations and contact details.
Creating and optimizing content for local keywords (online search queries). This includes creating blog posts, articles, and other types of content that are optimized for specific local keywords.
Optimizing website titles, Meta descriptions, and other on-page elements for local keywords.
Building citations from high-quality websites. Citations are mentions of your business that may not include a link to your website. They can help your business to rank higher in Google local search results, as well as increasing the trust and authority of your website.
Building links from other high-quality websites. Links are still an important factor for ranking highly in Google's search engine results pages (SERPs), and building links from other websites can help to improve your website's local ranking.
Local SEO is an important part of any digital marketing strategy, and if you want your business to be visible in Google's local search results, then it's essential that you optimize your website for local SEO
When it comes to local SEO, conducting competitive research is essential in order to understand your competition and how to best position your business to rank above them.
There are a few key things you want to look for when conducting your research:
What keywords are your competitors targeting?
What tactics are they using to rank for those keywords?
How strong is their on-page optimization?
Do they have any negative SEO tactics being used against them?
Are they actively building links and if so, what kind of links?
Once you have a good understanding of your competition, you can start to formulate a plan to outrank them. Some strategies you may consider using include building high-quality links to your site, creating well-optimized content that targets your competitors' keywords, and actively monitoring any negative SEO tactics that your competitors might be using against you. Let's discuss how local SEO works.
SEO is one of the most important aspects of any online marketing strategy. And when it comes to local businesses, local SEO is even more important. After all, if people in your area can't find you online, you're missing out on a lot of potential business.
That's why it's so important to do keyword research for your local business. By understanding what words and phrases people use when searching for businesses like yours, you can optimize your website to rank well in the search engines.
So how do you go about finding these keywords? There are a couple of ways. First, you can use Google's Keyword Planner tool, which is available to anyone who has a Google Adwords account. This tool will give you estimated search volume and competition for specific keywords, as well as other useful data.
Another great tool is the Google Trends algorithm, which gives you an idea of how popular a keyword is over time. And finally, you can use some third-party tools like SpyFu or WordTracker to find even more keywords that you can target.
SEO Backlink Building Services
SEO backlink building is one of the most important aspects of SEO. When done correctly, it can help to improve your website's ranking on search engines, which can in turn help funnel organic traffic to your website. Backlinks are links from other websites that point back to your website. The more backlinks you have, the higher your website will rank on search engines.
There are a few different ways to build backlinks. One way is to submit your website to directories. This can be time consuming, but it is a good way to get high quality backlinks. Another way is to post articles on article directories with links back to your website. You can also guest post on other blogs, and include a link to your website in the author bio at the end of the post.
Ultimately, there are many different methods you can use to build backlinks for your website. The key is to find the strategy that works best for you, and then stick with it.
Technical SEO refers to server and website optimizations that help search engine spiders crawl and index your site more effectively. Things like pagespeed and proper indexing of your website can have a impact on your websites rankings and on user experience.
Google search console offers a great deal of information about the health of your website. There Experience section offers insights into Page Experience, Core Web Vitals and Mobile Usability. We use the google search console on a daily basis to stay on top of our website's technical SEO.
Other technical issues that arise are 401 errors, orphaned pages, missing alt tags, title and description tags too short or too long, missing robot.txt file, missused noindex tags, canonical issues.
We use multiple applications to track and and correct these errors as they arise to keep our websites at peak perform. A full website health review is run every month and notifications of issues are corrected as they arise.
Google My Business

Optimization Service
GMB optimization is the process of improving your Google My Business listing so that it appears higher in search engine results. When potential customers search for businesses like yours, you want to make sure that your listing appears as close to the top of the results as possible.
There are a number of factors that go into GMB optimization, including:
Creating and claiming your GMB listing
Verifying your business information
Adding photos and videos
Fine-tuning your business description and hours
Optimizing your keywords and categories
Building high-quality citations in relevant online directories like Yelp, Superpages, and YellowPages.com
A GMB optimization service is an important tool for businesses who want to improve their local search engine ranking. By optimizing your business on Google My Business, you can make sure that your listing appears at the top of search results for relevant keywords and phrases. This can help you to attract more customers and boost your bottom line.
When you work with a marketing agency like NetLocal, their local SEO experts will take care of all of these tasks so that you can focus on what you do best: running your business.
Citation

Building Services
Local SEO Citations building is the process of creating mentions of your business throughout the web. These mentions can be in social media site, business listing sites, articles, blog posts, or any other type of website. Citation building is an important part of SEO because it helps to improve your website's authority and credibility. When other websites link to your content, it tells search engines that your content marketing is valuable and relevant. This can help to improve your website's ranking in search results.
There are a few different ways to build citations. One way is to submit your website to online directories. This can be done manually, or there are many software programs that will do this for you automatically. Another way to build citations is to create high-quality content that other websites will want to link to. This can be done by writing articles, blog posts, or creating videos.
Building citations can be a time-consuming process, but it is an important part of SEO. If you are serious about improving your website's ranking in search results, then you should make sure to spend time building citations on a regular basis. Some tools that can help with this process include Moz Pro, Ahrefs, and Majestic SEO.
SEO Content

Writing Services
SEO content writing is the process of optimizing website content for the purpose of increasing visibility in search engine results pages. This can be done through a variety of techniques, including keyword research, on-page optimization, and link building.
Why is SEO content writing important? Because it can help businesses to reach more consumers online. By optimizing their website content for search engines, businesses can increase their chances of appearing in the top results for relevant keywords. This, in turn, can lead to more traffic and conversions.
How can you improve your SEO content writing? Here are some tips:
Do your research. Keyword research is essential for any SEO content writing project. Carefully researching the keywords that your target audience uses will help you to optimize your website content in a way that provides value to both searchers and search engines.
Use headings, subheadings, and lists. Breaking up your content into easily readable sections using things like lists and bullet points can help users to better absorb the information you're providing. This, in turn, can help to improve your website's Dwell Time – a ranking factor that measures how long visitors stay on your site.
Keep it interesting and informative. In order for your content to be successful, it needs to be both interesting and informative. If it's dull, no one will want to read it. And if it's not informative, users won't come away from your page knowing any more about the topic than they did before.
Website Optimization Services
Local SEO website optimization is important because it can help you rank higher in search engine results pages (SERPs) for queries related to your business. This, in turn, can result in more website visitors and increased sales.
Local SEO involves optimizing your website and online presence to rank higher for queries specific to your geographical area. For example, if you are a plumber, optimizing your website and content for the keyword "plumber in Seattle" can help you rank higher for searches related to plumbing services in that area.
There are many factors that go into local SEO, from creating accurate and consistent business citations across the web to structuring your site's URL structure. The good news is that there are plenty of things you can do to improve your local SEO and start seeing more website visitors and customers.
When it comes to local SEO for service area businesses, one of the best ways to improve your local SEO is to create service area pages. These are pages on your website specifically devoted to highlighting the areas you serve. They can include a map of your service area, as well as a list of the towns and cities you cover.
To create a service area page, start by creating a new page on your website. Then, add a service area map to the page using Google Maps, along with a list of towns or cities you serve. Include hyperlinks for each town or city, as well as any other information that may be relevant.
You can also use these pages to publish online reviews from customers who live in those areas, as well as to post coupon codes or other special offers that are only valid for residents of your service area.
By creating service area pages, you can improve your local SEO and attract more customers from the areas you serve.
Many businesses have multiple locations, and optimizing for each franchise can be a daunting task. However, with the help of a local SEO service, it can be done quickly and easily.
A good local SEO service like NetLocal will first conduct a comprehensive SEO audit of your website, then create a customized plan tailored to your specific needs. They will help you improve your presence on the web so that your business can be found by potential customers in search engines and directories. Whether you have one location or many, they will help your business succeed online by propelling it up Google's organic search results.
NetLocal Multi-Location SEO Services
NetLocal is the premiere provider of local SEO services. We have a team of experts that will help you get the most out of your online presence. Our services are designed to help you target the right audiences, improve your rankings, and boost your visibility.
At NetLocal, we believe in creating a custom strategy for every client. We have plenty of experience executing local SEO for multiple locations, and we have mastered local SEO strategy for multiple locations, even local SEO for multiple locations in one city. We'll take the time to learn about your business and develop a plan that will help you achieve all of your online marketing goals.
If you're wondering how to do on-page SEO for multiple locations, NetLocal can help. Our multi-location SEO services are designed to help you get the most out of your online presence.
We'll help you create a custom strategy that targets the right keywords and audiences for your business. We'll also help you optimize your website and local listings for maximum impact.
With our help, you can reach new customers and grow your business. Contact us today to learn more about our multi-location SEO services.
Local SEO for Single Location Businesses
Local SEO is important for businesses with a single physical location. By optimizing your website and local business listing for local search, you can reach more customers in your area and generate more leads and sales.
Here are some geographic SEO tips:
Make sure your website is properly formatted for mobile devices.
Use local keywords on your website.
Optimize your website for local search engines.
Claim your business listing on Google My Business.
Add your business to online directories.
Optimize your social media profiles for local search.
Encourage customer reviews and testimonials.
Let us review your website and email a video SEO review