SEO Altoona, PA
netLocal Digital Marketing Agency
Netlocal has been partnering with local small businesses in the Altoona Pennsylvania area to help them get found on the web by people searching for their services for nearly ten years.
READ OUR GOOGLE REVIEWS
Did you know that the google search algorithm factors in the geographic location of the searcher?
NetLocal Search Engine Optimization is designed to help our clients acquire new customers and increase leads.
We measure everything we do in terms of leads and increased sales that your SEO investment  produces through our efforts.
Watch our Explainer Video to Learn More.
About Our

Local SEO Services
NetLocal

Local SEO Packages
Our PA Digital Marketing Services
We use a range of SEO techniques that magnify your geographic address and/or service area while building trust and authority for your website. By doing this your website and google listing can rank higher for searchers in a wider geographic area. We only work with local businesses. It's our specialty. Our track record speaks for itself.
We meet with our partners at least once per month to review activities, performance, current and upcoming sales initiatives and to brainstorm on best ways to develop business. This allows us to share our experience and knowledge with our partners and learn from them in the process. We need to know how your business works and what motivates your clients to do a good job for you.
Get started now. Submit a free analysis form to get a personalized video analysis of your business's local SEO. We'll provide an analysis along with recommendations for improvement.
Schedule a meeting with the owner for an analysis of the search volume for your business and what it will realistically take to displace your competition in google organic search.
John DiBella
Owner/Founder
Zubair U din
Technical SEO Specialist
Jake Peters
Content Manager/Local SEO
PROFESSIONAL LOCAL SEO


SERVICES Altoona, PA
SEO, Social Media, and More in PA
Netlocal Search Engine Optimization for Local Business is comprehensive – on site optimization, social media, search engine results, google local listings…and more. Our SEO services are not a quick fix. We do not provide temporary, immediate solutions for lasting search engine challenges. Our methods consist of honest work, careful optimization, and consistent effort to ensure sustainable business growth and continual results for your brand.
Being found high in the "natural" web results in a local search for the services and products that you offer lends credibility to your business. Click through and conversion rates tend to be much higher for this type of search engine traffic. Our locally targeted search engine optimization and digital marketing services are designed to reach customers searching for your services and products in your service area. We take pride in delivering results unmatched by other SEO agencies.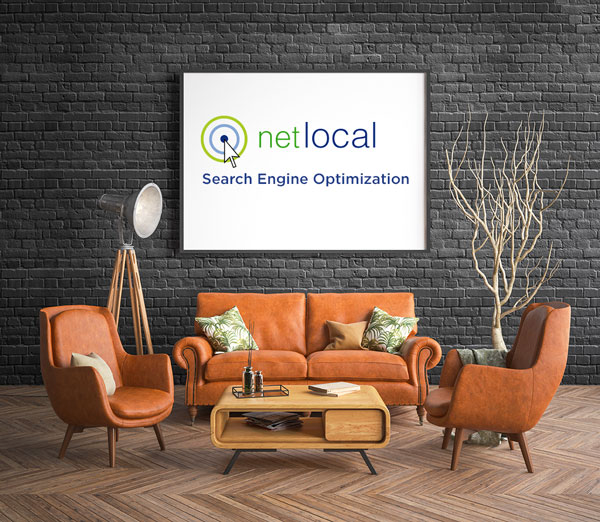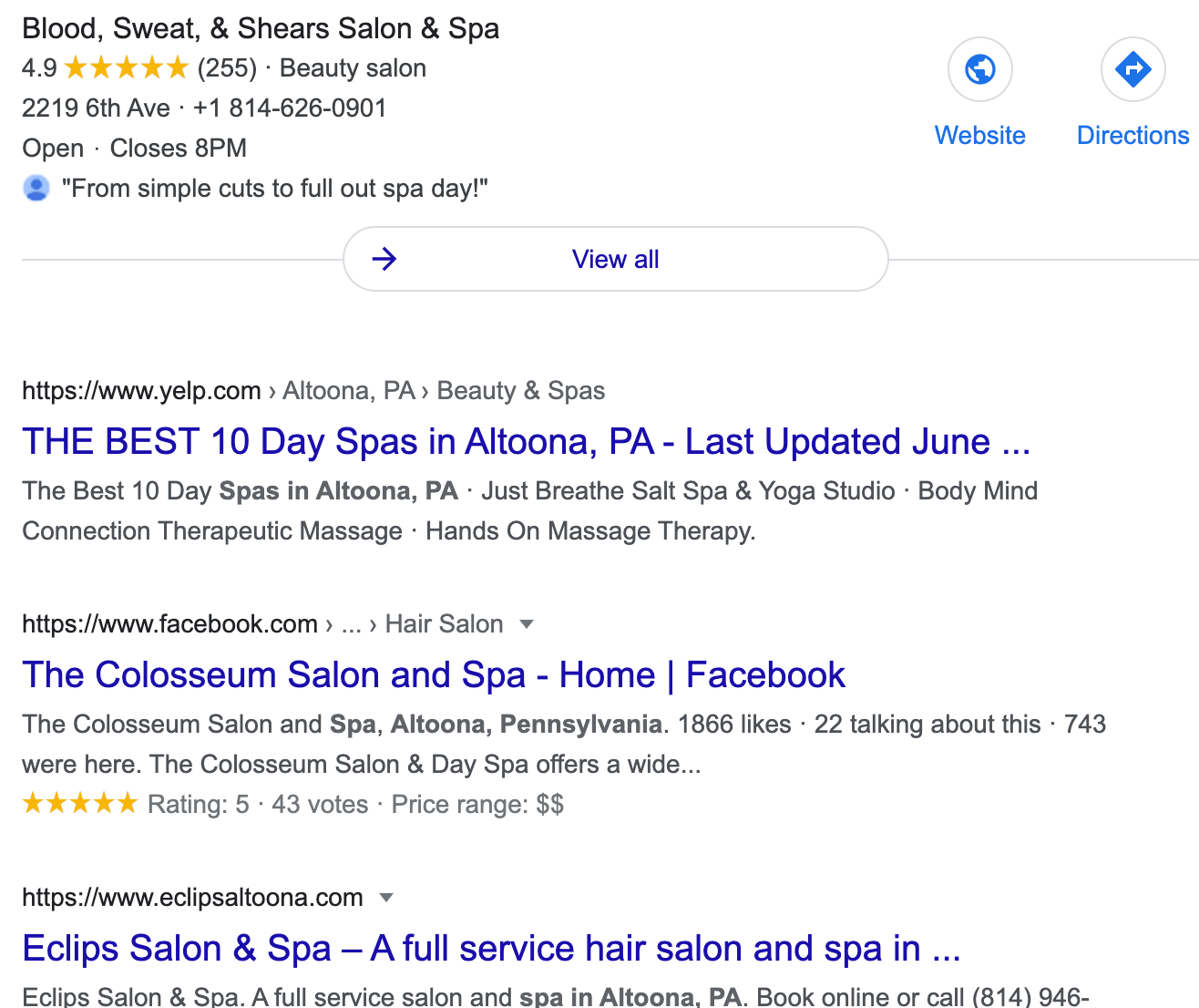 Best Altoona Seo Agency


for Organic Search Ranking
Optimizing for local search involves some web strategies and tactics not utilized in general, non-local search engine optimization. If you are a local business you will need this specialized digital approach to compete for potential web customers. Netlocal is a digital marketing agency for local businesses. When google determines that the intent of a search is to find a local provider they display a the Google My Business (GMB map listing. Usually this consists of the top three ranked on google maps, also known as the "3 pack".  More than 50% of all clicks for a given digital search go to one of the businesses in the three pack. This can increase traffic to your website and boost digital lead generation. As an SEO company, our goal isn't to create impressive google analytics and digital traffic reports. We're an SEO agency, so we connect our success to the growth of your business.
Best Seo Firm

For Small Business
Pay per click campaigns can be a cost effective way to acquire new customers, if done well. There are many moving parts to a paid search campaigns. Knowing how to manipulate and tweak each element can have a huge impact on the effectiveness of your campaign.
Lead tracking of phone calls and contact forms as a direct result of clicks is vital. Based on your business goals and budget, NetLocal can run your campaigns to hit targets of cost per lead. Your website design must represent your brand in the most positive light when viewed on any device and lead them to contacting you. It should convey your brand, be simple and easy to navigate and designed to encourage the user to "look no further". As an SEO company, we specialize in online marketing that helps you get more customers to your website.
Affordable Altoona Seo Plans
Submit your information to get a get a free personalized video SEO analysis.
Relevant, targeted and

optimized Allentown SEO Websites
Relevance refers mostly to the content on your website. What is your website about and what do you offer? Is it interactive? Does it look like it was designed by internet professionals? Does it offer online blog media for users to read? What about video media? Do you provide links to your social media accounts? Any ecommerce offers? On which search engines does your site appear? Does it appear on the first page, or do your competitors appear on the first page? Does your website design communicate your brand and speak to the customer? The way the information is organized on your website is very important. Googles bots crawl it to index looking for. NetLocal is a full service web design agency.
Your website is the platform for content marketing as part of your digital marketing strategy. NetLocal can provide all web page and blog creation and updates to maximize your online presence.
Along with website design and development Netlocal's SEO campaigns include:
SEO Services

to Emphasize Proximity
Because google factors in location to search results our work also involves emphasizing proximity indicators… your business address or service area's proximity to the searcher or stated intent of the searcher. This is achieved using on and off site methods. Content building on site and off along with linking, citation building, point of interest pages and on site schema among other things.
The process of building online trust with google is not quite the same as building authority. Authority is mostly acquired through quality inbound links to your website. Trust has more to do with where google finds mention of your brand online such as on social media.
This is also referred to as Entity Building. Entities are "things". Google looks for indicators that confirm your brand and a real thing. Google doesn't assume that just because you have purchased a domain name, created a website and activated a Google My Business listing that you are a real business.
Depending on several factors your business may need to help with establishing entity trust with google.
Learn more about our SEO strategies for Local SEO.
Building Trust with

Google at our SEO Agency
Trust and authority are very important for ranking for google maps. Off site signaling that mentions your business name, address and phone (NAP) whether with a link to your website or not plays as much a part of your ranking for website and google maps listing as optimization of your website it's self. Our systems allow us to take the steps necessary to build trust for your brand on line effectively through something called entity building.
Increase Your Website's Authority
Link building to your website helps build authority with google. In turn, this will help you rank higher for all relevant keyword searches. Not any inbound link will help your website's authority. Many factors go into to finding and selecting the right links that will help you gain authority such as relevance, authority and site traffic of the linking website. Our SEO strategists have a well developed process to identify and acquire the right links for your website.
At NetLocal we use only "White Hat" methods for link building. Our SEO strategists vet all prospects for linking to assure that your website doesn't wind up with useless or even harmful links.
We make sure that your inbound links are correctly distributed to pages on your website and the best anchor text is used. Links to specific service pages and your GMB landing page using keywords can help you rank better for specific keywords. Links to your home page using your brand can help with the over all authority of the website and brand trust.