Your search engine optimization (SEO) strategy is the driving force that keeps a steady flow of new leads and booked appointments feeding your business' growth. Designing your website to rank highly on search engines and capitalizing on SEO opportunities will bolster your name recognition and put you ahead of your competitors.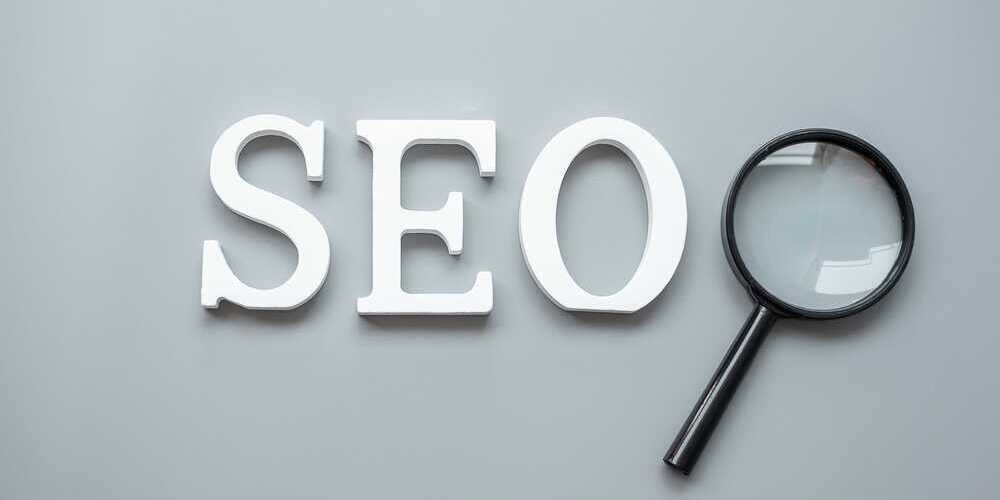 Local citations are a critical and often overlooked component of successful SEO. Ensuring your contact information is accurate and widespread across the web is vital to your success. Properly managing your local citations ensures your business is considered legitimate and trustworthy.
Presenting a unified business identity requires monitoring your web presence, knowing what resources searchers trust, and proactively maintaining control over your name.
Local SEO citations are local listings of your business's name, address, and phone number on websites you do not own or control. In the ever-evolving world of SEO, some listings may include your URL or a link to your site.
Think of your local citations as your business cards. Your business name and contact information need to be accurate. If they're inaccurate, customers will question your legitimacy and reliability. Furthermore, inconsistent citations will drive you lower in search rankings because they tell sites like Google that your web presence is poor.
Online accuracy is important because your citation is often the first impression customers receive of you. If your phone number or address is incorrect, potential customers will be frustrated and will not do any follow-up work to chase you down. Instead, they'll move to the next citation.
NAP stands for the components of every local citation—name, address, and phone number. While correctly displaying your contact information sounds simple, it requires proactive monitoring and maintenance.
Citations appear in business directories, blog articles reviewing services, and within other industry-specific sites like trade associations and credentialing boards. These are highly reputable sources that potential customers trust.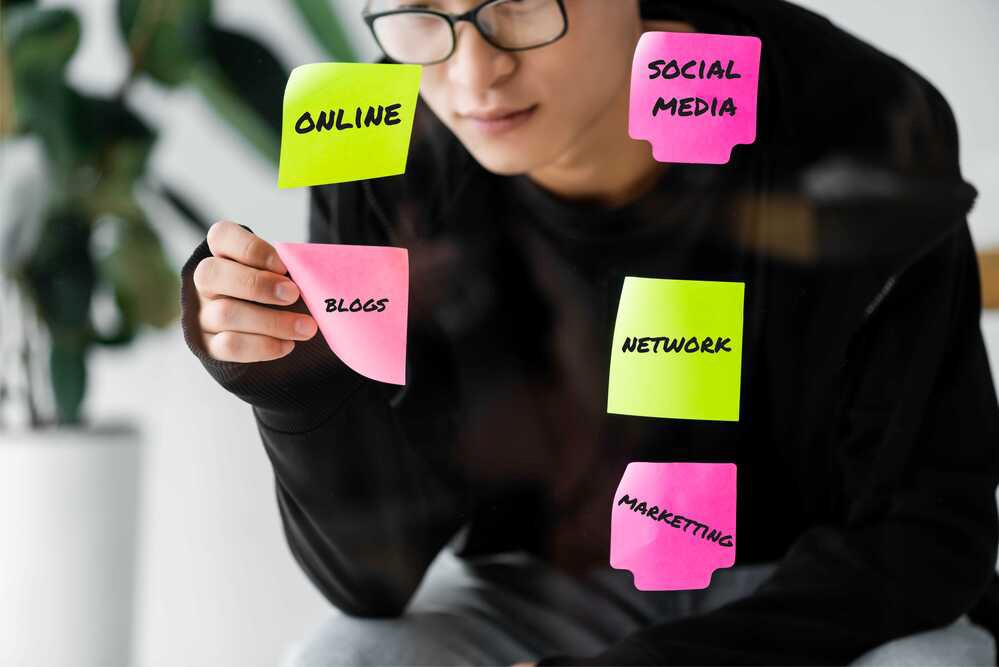 Additionally, when search engines make their rankings, your consistent appearance on these sites tells them you deserve a high spot in their results lists. Many websites simply cull the internet for information. If you provide incorrect information in one spot, it will probably appear in others. In that way, your inaccurate phone number or address can proliferate across the internet.
Why are SEO Citations

Important for Local SEO?
SEO best practices have shifted to center results around each searcher's location, making your ownership of your business's digital identity critical. Engines like Google give higher rankings to businesses which they deem reputable and legitimate. Location accuracy is a key component of their ranking criteria.

When Google scours the internet to assess your business, consistent local citations show that your business is real, your location is valid, and someone is actively maintaining your web presence. You need to convince Google that you are a high-end provider and a reputable source they can confidently present to their searchers.

Effectively managing your NAP can help you secure a spot among Google Maps citations. Search providers place their interactive maps at the top of their results, and widespread local citations can maximize your chance to appear within them.

To achieve this, you can use GMB citations (which you can manage through your Google My Business account) to claim your business and manage your contact information. You can also differentiate between multiple locations to ensure customers are directed to the nearest one and that each phone number matches its respective brick-and-mortar location.
Backlinks are hyperlinks to your website from other websites. They appear on contact pages, in blog articles, and among lists of service providers. A backlink establishes your authority in the eyes of Google because it shows that someone considers you a valuable source of information in your industry.
Citations are mentions of your name, address, and phone number on any online directory or website. Each proper citation requires all three components. They do not forward visitors to your website directly.
Backlinks are harder to generate organically because, to earn them, you must foster relationships with other businesses and publish high-quality content that captures their attention. Citations are harder to manage because they are freeform information that a website publishes on its own, outside your direct control.
Backlinks and citations are both necessary for driving your search ranking higher and optimizing your site.
CONTACT US TO START THE CONVERSATION
Google looks to reputable business directories and other sites when assessing the quality and consistency of your local citations. Their bots crawl across every inch of the internet, cataloging your name, address, and phone number to ensure they match across different websites.
One of the most commonly used local citation sites is Yelp, which is integrated with Google and has a standalone mobile app. Potential customers can call you through Yelp or push your location to the navigation app on their mobile device, making it even more critical for your address to be correct.
YellowBook, Yellow Pages, and other business directories, which have now supplanted the phonebook, are also scanned for businesses and contact info. You can actively manage your business listings on these citation sources to ensure your business data and business description remain accurate across the web.
In addition, the Better Business Bureau, your local chamber of commerce, and industry associations will feature you and your competitors as local citations.
Citation Audit

and Cleanup
Citations can be inaccurate for many reasons. You may have moved and left your old address tied to your business, the previous owner of your phone number may be listed, or your name may be misrepresented.
To audit your NAPs, your first step is to search your business on search engines like Google and Bing, business directories, and industry-specific sites. Checking citation aggregators, checking user-review apps like Yelp and Foursquare, and confirming your information with Google and Apple Maps are some excellent first steps toward cleaning up your citations.
The next step is to confirm your information with NAP aggregators, including Express Update, Neustar Localeze, and Factual. These companies propagate your info across the web for other sites. You'll also have to directly reach out to sites like Facebook and YellowBook, which don't use aggregation services.
Finally, you'll need to secure a business profile on sites where you're absent, correct inaccurate information, and delete duplicate contacts.
Your name, address, and phone number form a complete citation. Partial citations include any part of that NAP. All citations are beneficial, but complete citations mean more to search engines.
Structured citations are full NAP listings. You can manually add them to business directories, local guides, and industry-specific sites. For example, you can ensure a dental practice is listed on the American Dental Association website, or that an HVAC business appears on a name brand manufacturer's list of retailers.
Unstructured citations are harder to earn, but they can still contribute to your local search ranking. These are contextual mentions of your business, location, and phone number. The most common example is a blog article discussing local service providers, with your company name listed throughout the post and your contact info listed at the end.
Building these citations requires collaboration within the business community, maintaining a top-of-the-line web presence, and keeping your NAP consistent.
Many companies have tools that can perform the manual tasks of scouring the internet for your local citations to spot errors and aggregation features that push your managed info to their clients.
SEO Citation Checker Tools
Sites like Moz, Yext, and Semrush offer free online checkers you can use to assess the reach and accuracy of your local citations. They tap into the three major data aggregators, allowing you to view how many sites list your company and the accuracy of your information.
Using multiple tools to diagnose the quality of your citations is an effective strategy to ensure you don't miss areas where the services do not overlap.
SEO Citation Builder Services
As a business owner, manually managing your business citations and NAP information can be challenging and time-consuming due to the breadth and width of the internet. But, if it's out there, Google will find it. This makes it critical that your information is accurate. Citation building must be factored into your local SEO strategy in order for you to take advantage of Google's algorithm, secure a favorable position in local search results, and maintain a prominent online presence.
The more citations you have, the better your SEO ranking will be. You can secure SEO citation placement through services like Whitespark. These companies can actively manage your web presence and provide fee-based deliverables.
With Moz Local Citations, you receive online visibility scores to provide insights into your web presence. The active checker pulls data to verify citation accuracy and alert you to discrepancies.
Semrush Citations is a premium tool that homogenizes your citations across 79 different US directories. It allows you to manage your NAP in a dashboard and then push that info across the web.
Brightlocal Citations is an á la carte service that includes over 100 directories and many industry-specific niche sites. This service pushes your NAP to other sites and offers a cleanup function, allowing you to edit existing citations and delete duplicate ones
Local rankings are a core component of digital marketing because of search engines' reorientation to their customers and renewed emphasis on map integration. Search providers use the structured citations they find on business directories as criteria for confirming your business's identity and legitimacy.
Additionally, these directories are often the top search return depending on the user's search methodology. Potential customers may go directly to a service they trust, like the Better Business Bureau, YellowBook, or Yelp. Appearing there and having the correct contact info can help you attract new clients.
Yes—structured and unstructured citations are fundamental to meeting search engines' criteria. In the competitive arena of local SEO, having a broader and stronger citation presence can be the edge that puts you ahead of a competitor in the rankings.
They help establish you as an authority in the eyes of search engines and, by extension, potential customers. Without effective citation management, engines will look at your site skeptically, questioning who and where you are.
They will not place you in a prominent spot on their results page if they cannot trust their users will be able to find you.
The first step to building local citations is to search for them yourself and audit the aggregators, local directories, and websites relevant to your industry to see if you are listed and that your information is correct. Make a list of relevant local business directories, industry resources, and consumer sites where you want to appear.
Next, correct your information with each aggregator separately or use an SEO citation tool to unify your NAP and publish it as widely as possible. Reach out to add yourself to sites where you're not listed.
Then conduct ongoing audits to ensure your business information remains accurate and work with reviewers, blogs, and trade associations to begin building structured and unstructured citations, which can be complemented with backlinks, to bolster your SEO and climb the search rankings.