Search Engine Optimization (SEO) is a significant factor in driving traffic to your website. Ranking at the top of the results list on sites like Google captures potential customers' attention, allowing you to educate them about your products and services.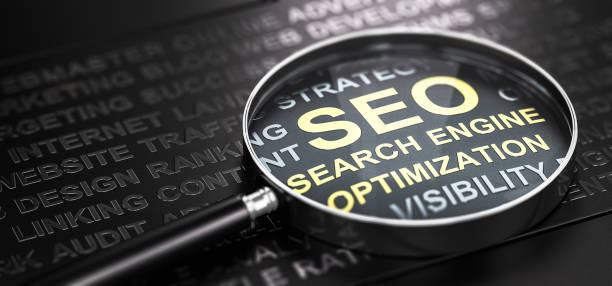 Your SEO strategy hinges on high-quality content that holds the attention of your prospects and answers their questions about your industry. It also requires a solid technical design for your website, which engages the search engines to tell them you have a site worth visiting.
Understanding which factors determine the quality of your technical SEO will help you craft a highly effective, SEO-optimized site. Important technical SEO components include structured data, redirects, page speeds/page load times, plugins, URL structure, canonical tags, meta tags, hreflang tags, caching, and anchor texts. Technical SEO problems that can arise include broken links, duplicate content issues, and other functionality bugs.
Once you master the process of optimizing your web pages for Google's algorithm, the sky's the limit with regards to your SEO potential.
Technical SEO involves the components responsible for how your site loads, renders, and displays. It includes the underlying framework of the layout and the novelty of the coding and design aspects used in its construction.
Search engines assess your site's engineering and specifications to gauge its quality, usability, and reliability. Their assessment quantifies you under the criteria they use in ranking your website on their results page.
Optimizing your site's technical aspects requires best practices and an ongoing awareness of emerging design techniques and new technology that search engines factor into their ranking criteria.
Ideally, technical SEO considerations are factored in from the conception of your website. Your web design and marketing teams should collaborate to ensure the technical foundation where you publish your content is sound.
Technical SEO involves crafting URLs, XML sitemaps, and individual pages that operate efficiently and effectively. They should also provide clear information to search engines about the site's structure and planning.
For both beginners and experts, the basis of effective SEO is website organization and structure. Ideally, sites should have a few broad pages with essential information about the business, major services, and contact details. Your goal is to help search engines' crawlers (especially Googlebots) understand and value what your site offers searchers.
Beneath each page, more detailed pages should exist with increasingly specific and detailed information on main products and complimentary services. A well-organized site is easily crawled and indexed.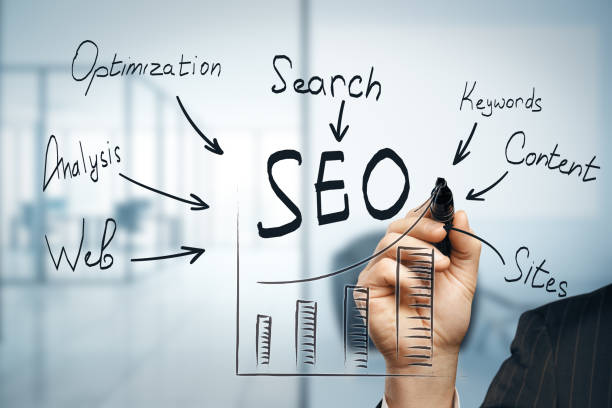 Search engines use programs called bots to "crawl" your website. They probe each page for coding, design, and linking and detect issues to understand your website. They then index the pages to store and catalog them.
An interactive, technically sound site with precise coding and solid architecture is easily indexed and highly valued. They then use the information they collect to evaluate and rank your site, making it a search result for the relevant keywords.
The better your site design, the sharper your organization, and the easier it is to find unique information, the greater your technical SEO performance.
Why is Technical

SEO Important?
Technical SEO is a pillar of overall SEO performance because search engines only want to offer their customers modern, reliable, and fast-loading websites. While several factors influence your ranking, search engines reject poorly designed sites.
The refinement of your site's technical aspects signals that it's thoughtfully built and professional. This enhances your status in the eyes of the engine. As they crawl your site and quantify its performance, the better the framework, the better the ranking.
Technical SEO is also important because it's an often overlooked aspect of SEO that allows you to gain an edge on the competition. You can outshine your peers on multiple fronts by digging deeper into the factors that determine your ranking on result pages.
The higher you rank, the lower rival businesses rank. Driving them down denies them clicks and potential customers.
Technical SEO

vs. Content SEO
Content SEO concerns what you publish onto your page. Proper keyword integration, blog posts, links, and images collectively determine the quality of your content and, by extension, the ranking you receive from search engines. Quality content drives organic traffic, keeping visitors engaged and lingering on your site.
Think of technical SEO as the delivery system for your excellent content. Without a soundly constructed site, potential clients will never interact with your content. Properly designing your site helps get visitors in the proverbial door while content keeps them there.
Generally, when people think of SEO, they focus on content. The widely held belief is that consistent posting, widespread keyword use, and abundant links are enough to get you to the top of Google. You need to focus on both sides because content SEO and technical SEO intersect.
Search engines prize unique and compelling information pages, blogs, and images. Redundant posts, overuse of stock images, and cursory or superficial text is seen as duplicate or thin content. While you may elect to post recurring information to reinforce vital info, bots consider it detrimental.
You can use coding to shield duplicate content from the bots, making it accessible to potential clients while telling search engines to disregard the content.
Simultaneously focusing on technical development and content helps you exploit an often overlooked opportunity. Bolstering technical SEO while your competition only focuses on content can help you leapfrog them in the rankings.
CONTACT US TO START THE CONVERSATION
Some technical SEO issues are apparent with a simple visit to your site, while others require investigation. All SEO issues are fixable once diagnosed. However, the best strategy is to build your site from the ground up with sound technical specifications.
The most easily observable issue with your technical SEO is long loading times. Sites must load instantly, within less than three seconds, to be considered fast. Users perceive slow-loading websites as poor and close them if they have to wait.
Updating code, compressing images, ensuring text is properly formatted, and optimizing your design for mobile will improve your site's speed.
Some sites are difficult for bots to navigate. Tightly integrating your site with logical internal linking that groups detailed information under broader groups and displays your contact info captures bots' attention. You can also design the page to stop bots from evaluating repeated information that could hurt your SEO performance.
Broken and dead links that take users to error pages compromise technical SEO. They also frustrate visitors and communicate a lack of professionalism. Audit your internal and external links to ensure destination URLs remain active.
Technical SEO

Ranking Factors
Search engines take a holistic view of websites, using a blend of factors to determine your place in their rankings. Technical SEO components are easily quantified by bots and contribute heavily to your overall position.
Load speed is critical. Engines rank faster loading sites higher than their counterparts. Modern coding and sleek design, which account for the differences between desktop and mobile, puts you highest.
Reliability matters because engines only want to send users to dependable sites that render consistently. Concise code and clean design ensure each page shows up consistently and correctly.
User experience is measured to determine how integrated your site is and how easily a visitor can navigate it. Structuring information and links from broad categories to highly-specified products or services shows a logical and welcoming site experience. Links must be active and properly deployed to ensure you place well on this metric.
How to Perform a

Technical SEO Audit
Technical SEO site audits are essential to your SEO success. A high ranking requires meeting the minimum benchmarks of the Google Core Vitals and search engine criteria. Several marketing platforms offer diagnostic tools that help you get a snapshot of your SEO performance. Google Search Console can also provide valuable insights.
Technical SEO Optimization
Run a diagnostic test of your site to get a report about its crawlability, security, internal linking, and overall SEO performance. Then investigate any lack of interconnectivity, unmanaged links, poor design, weak linking structure, and subpar rendering.
Work to improve or resolve every deficiency because each factor influences how engines assess your site.
Technical SEO Best Practices
The cornerstone of SEO best practices is continual monitoring. The criteria search engines value evolves as they learn more about their users, technology advances, and internet use changes. Proactively addressing SEO will drive you to the top of the rankings and keep you there.
You should perform ongoing checks of your external links and manage your backlinks from other sites. Businesses continually revise their sites, change URLs, and delete pages. Making sure the professional associations, industry-specific blogs, and partners you link to remain active keeps your site legitimate in the eyes of searchers.
An indexing audit tool shows how many of your pages are indexed with search engines. By ensuring each page of your site is technically sound and optimized for on-page SEO, each page gains prominence with the search provider. Having many indexed pages makes you a destination for a broader array of search terms, which can help you climb Bing and Google's organic search results and capture more leads.
Use schema markup and robots.txt coding to guide the bots to the information you want them to evaluate. Bots scour each inch of your website, assessing every aspect. With the correct tools, you can send them down a strategic path that will optimize your technical SEO performance and keep them from aspects that benefit users but repel bots.
When assessing your site:
Plan your site structure so it's easily navigated and logically organized
Make pages easily crawlable
Use HTTPS to secure visitors' data
Ensure your using a single domain to prevent indexing and crawling errors
Monitor loading speeds and compress large image files
Audit and fix outbound links and manage internal links
Hide duplicate and thin content from bots
Optimize your site for mobile users