NetLocal Local SEO Services for Small Business
Did you know that the google search algorithm factors in the geographic location of the searcher?
When someone searches "hair stylist" or "laser hair removal" on google, the algorithm assumes they are looking for a hair stylist or laser hair removal service geographically near them and offers local businesses in the results.
NetLocal specializes in Local SEO that leverages this algorithm factor to optimize your website and google listing to rank higher for searches by potential customers in your area who are actively looking for your services.
How do we do that?
We use a range of SEO techniques that magnify your geographic address and/or service area while building trust and authority for your website.
By doing this your website and google listing can rank higher for searchers in a wider geographic area.
We only work with local businesses. It's our specialty. Our track record speaks for itself.
Get started now. Submit a free analysis form to get a personalized video analysis of your business's local SEO.
We'll provide an analysis along with recommendations for improvement.
Offices in:
NetLocal Philadelphia 226 West Rittenhouse Square, Philadelphia, PA 19103 phone: (215) 874-0744
NetLocal Chester Springs.122 Pottstown Pike, Chester Springs, PA 19425 phone: (484) 291-4916
NetLocal Lancaster 565 Greenfield Rd, Lancaster, PA 17601 phone: (717) 406-1763
NetLocal Allentown 1908 W Allen St Suite 104, Allentown, PA 18104 phone: (610) 492-7070
NetLocal Altoona 1407 Blair St Suite 2, Altoona, PA 16648 phone: (814) 499-1601
NetLocal Harrisburg 5002 Lenker St suite 203, Mechanicsburg, PA 17050 phone: (814) 499-1601
NetLocal Bentonville 609 SW 8th Street 6th Floor, Bentonville, AR 72712 phone: (479) 202-9092
NetLocal Hartford 100 Pearl Street 14th Floor, Hartford, CT 06103 phone: (959) 245-1715
NetLocal Little Rock 400 West Capitol Avenue Suite 1700, Little Rock, AR 72201 phone: (501) 391-1238
NetLocal Wilkes-Barre 45 E Northampton Street, Wilkes-Barre, PA 18701 phone: (570) 281-8357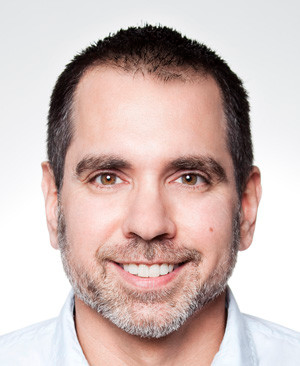 John DiBella is the founder and CEO of NetLocal, a local SEO agency specializing in SEO for consumer medical practices and author of the ebook
SEO for the Small Business Owner
.  email: john@netlocalseo.com