Google My Business is Essential for Local SEO
Think about this for a second, whenever someone searches for a business place near their location, they will typically find local results across Google, in places such as Google Maps, or just using a simple Google Search. You can find local results If you search for "Asian Food" from your mobile device, and Google shows you the nearby restaurants you might want to visit, simple, right?
However, in order for your business specifically, to rank up, you'll need to do a little bit of work for local SEO, and local SEO services, and in this local SEO guide, we're here to show you exactly what you need to do.
Google My Business Explained
First of all, if you don't know what you're doing, finding a local SEO consultant, or creating a local SEO checklist can help.
As for Google My Business, this is a representation of who you are, what you represent, and what your products, as well as services, are. There are many social media pages that people tend to update to reach potential customers, and Google My Business is the one that can truly benefit you the most in the long run.
Google My Business (GMB) is essentially a free tool from Google themselves, which can help business owners manage their online presence across the search engine.
It gives you a list of business nearby, as well as information that you might be interested in, such as:
Business Address
Business Hours
Category
Reviews
Getting Started with Google My Business
The first step to getting your business on there is to conduct a Google search and ensure that your business doesn't already have a listing up there.
If you are looking for local SEO solutions, or a local SEO company, we might have what you are looking for.
You can use Google's platform My Business search feature to locate your business.
If it's been around for a while, you're likely on there already, and you just need to claim it. When you do, you can manage it. Here, you'll need to modify information, such as the name of your business, the category that suits it best, after which you'll be asked if you want to add a location customers can visit, such as a store or an office, and finally, you'll be asked where you serve our customers.
Finally, verify your Google My Business listing, and this can be done through Postcard by email, that can take up to five business days. This proves to Google that you can manage and do represent the business you are claiming.
Now, here's the important part for SEO, when you eventually publish your listing, you need to:
Enter All of the Data for Your Listing
Include as Many Keywords as You Can
Maintain Accuracy in Terms of Business Hours
Add as Many Photos as Possible
Make Sure to Manage and Respond to Customer Reviews
Give a Way for Customers to Message You
Use Special Attributes That Are Available to You
Use the Product Catalog As-Well
NetLocal
226 W Rittenhouse Square
Philadelphia, PA 19103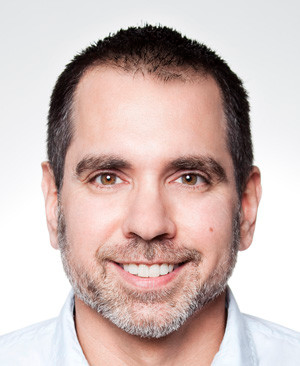 John DiBella is the founder and CEO of NetLocal, a local SEO agency specializing in SEO for consumer medical practices and author of the ebook
SEO for the Small Business Owner
.  email: john@netlocalseo.com