Introduction
A website's ranking in the search results is an important indicator of its overall health. A high rank can increase visibility, drive traffic, and potentially improve conversion rates. A low rank may signal that something is wrong with the site or content, or it may indicate a problem with Google's indexing algorithms. Either way, this typically indicates a need for some sort of corrective action to be taken by the webmaster.
Want to learn more about how NetLocal can help you measure your SEO success? Read on!
What is SEO and Why Does it Matter?
SEO is an acronym for search engine optimization. It is the activity that increases visibility of your website on internet search engines. Whether it's organic SEO, which refers to natural rankings on search engines, or paid SEO, which refers to paying to place your website on the first page on a search engine (usually for a limited time), you need to know what you're doing or else your site will not get found by the right people.
The Importance of Keyword Research
Keyword research is important for SEO, because it helps you to figure out what kind of topic you want to write about. It also gives you an idea of the people who are conducting keyword searches on topics related to your business. And finally, it helps you choose keywords that bring in more traffic.
It's important to note that SEO is a complicated process, and there is no one-size-fits-all answer to optimization. However, following the basic principles of SEO will help you to improve your website's visibility and ranking.
How to Optimize Your Website for Search Engines
A great way to make your website more search engine friendly is by using keywords. Keywords are words or phrases that a user might type into a search engine, such as "chocolate chip cookies". This is important because the keywords you choose will determine what kind of traffic your site gets from various search engines. Some tips for finding good keywords include:
using Google's Adwords Keyword Tool to find popular keyword ideas
looking for keywords where your site already ranks high on the first page of Google results
using a word cloud generator to visually brainstorm ideas
reading articles about keyword research and picking out ones that have been successful
Ways to Measure Your SEO Success
In order to measure your SEO success, you need to track your website's visibility and ranking in SERPs over time. There are a number of tools and services that can help you do this, including NetLocal.
Your SEO success can also be measured by tracking keywords and organic search traffic over time on your website. You should track the number of visitors that come to your site from search engines and your market trends over time (Google Analytics is a free tool that you can use). By assessing the number of visitors that come to your site from search engines, you can determine whether or not your SEO efforts are successful.
You should also track organic visits over time to determine if the changes in SEO visibility and rankings are due to your efforts. If you continue to make progress over time, then this could be a sign that your SEO efforts are working.
SEO is an ongoing process and things like social media, content marketing, and online reviews influence how visible you are in SERPs. You should also track these metrics so you can understand what factors affect your search engine visibility. This will help you determine which changes to make when optimizing your website, especially if your website is new.
You should also track conversions and sales or other metrics that are important to your business over time. Tracking the impact of SEO on your bottom line (and not just how visible you are in SERPs) will help you understand whether or not it's working for you, especially if there aren't obvious changes in your website's rankings.
When you track your SEO success, it will help you understand what works for your business and it can also give you an indication of which areas need improvement. Measuring is the only way to know whether or not your efforts are paying off so you should measure frequently and consistently in order to see real results.
How NetLocal Can Help
NetLocal is a leading provider of SEO and online marketing services. We offer a variety of tools and services to help our clients track their SEO progress and measure their success. To learn more about our services, check out the rest of our website.
Conclusion
SEO is an ongoing process. It can be difficult to measure success, but by using the principles of SEO and tracking your progress over time you'll be able to see how it's helping or hindering your business. You should measure frequently and consistently so that you know what works for your business!
NetLocal offers a wide range of services including website design, development, social media marketing, and online reputation management.

NetLocal SEO
107 W Pine St Suite A
Lakeland, FL 33815
phone: (863) 943-2425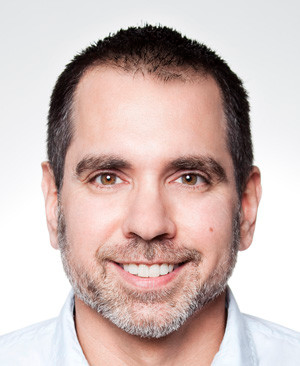 John DiBella is the founder and CEO of NetLocal, a local SEO agency specializing in SEO for consumer medical practices and author of the ebook
SEO for the Small Business Owner
.  email: john@netlocalseo.com