What is the 2018 Google Medic Update?
The so-called "Medic Update" was really a heightened application of concepts of "Your Money Your Life" (YMYL) detailed in google's Quality Raters Guidelines training manual. This applied to web pages that "could potentially impact a person's future happiness, health, financial stability, or safety."
Examples of YMYL web pages are News and current events, Civics, government, and law, Finance, Shopping, Groups of people and Health and safety.
The algorithm update was dubbed the Medic Update because it seemed to have the most impact on medical website's ranking; 42 percent of the sites affected were in the medical, health, fitness, or healthy lifestyle space These concepts apply to all websites in the google index but they are more important to the YMYL websites because of their potential effect on user's well being.
What Google Medic update factors affect search rankings?
The factors that affect the search rankings for YMYL websites really apply to Search Engine Optimization for all websites. Google calls these factors Website Quality (WQ). Google's WQ uses Expertise, Authority, and Trustworthiness (EAT) as an indicator. Let's have a look at each as it pertains to a medical website.
Expertise: Medical advice should be written or produced by people or organizations with appropriate medical expertise or accreditation.
Authority: There should be evidence of medical expertise/authority as the website's main content (MC) and on 3rd party websites.
Trustworthiness: Google specifies this as "adequate Information about the Website or Creator of the MC for the Purpose of the Page".
This may seem daunting but it's really much of what we already do to optimize all websites. But it does emphasize how important this part of SEO really is.
How to Optimize for E-A-T
Here are some of the important general measures to take to optimize your website's for EAT.
Bolster your company's about page and individual authors' bio pages to include details on credentials and expertise.
Client reviews and testimonials for your services. Foster user reviews across the web.
Building up your company's authority on other platforms, LinkedIn, Facebook, Twitter, Instagram and other authoritative websites.
Add contact information on every page, or at the very least have a robust Contact Us page with phone, email, physical address, etc.
Get favorable press coverage in reputable outlets, and getting authors bylined in other high-authority publications.
Query Intent Theory
Mirroring your website's content to searchers' intent is important to any SEO campaign. What this means for us is that even if your website has great EAT, if the content doesn't mirror your clients search intent, you can still struggle to rank and thus lose site visits.
The solution is to try your best to match your top funnel page content to how a user would actually ask/expect the question to be answered.
Content Theory
The longer and better organized the page's content is (relative to your competitors' similar page) the better results you may have in rankings. The idea is to thoroughly answer the questions and or provide information about the medical services you provide. As part of any SEO campaign competitive research this content theory should be applied.
NetLocal SEO
Address: 226 W Rittenhouse Square, Philadelphia, PA 19103
Phone: (215) 874-0744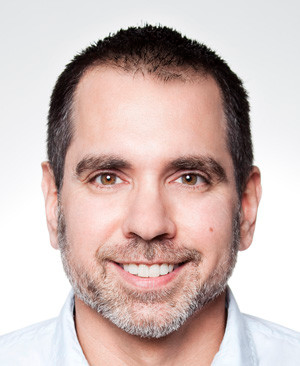 John DiBella is the founder and CEO of NetLocal, a local SEO agency specializing in SEO for consumer medical practices and author of the ebook
SEO for the Small Business Owner
.  email: john@netlocalseo.com