1. What is Local SEO?
Local SEO vs SEO
Search engine optimization, or SEO, has never been a more important tool for small businesses. When 97% of people learn more about local businesses online, the ability to appear at the top of local search results via SEO is crucial.
Local SEO is a step up from normal SEO for businesses that wish to target local customers. While SEO aims to increase your business's ranking in search results on a national or even global scale, local SEO focuses on capturing close-by searchers.
There are several steps that businesses can take to improve their local search ranking, such as optimizing their websites and creating a Google My Business listing.
2. What is Google My Business?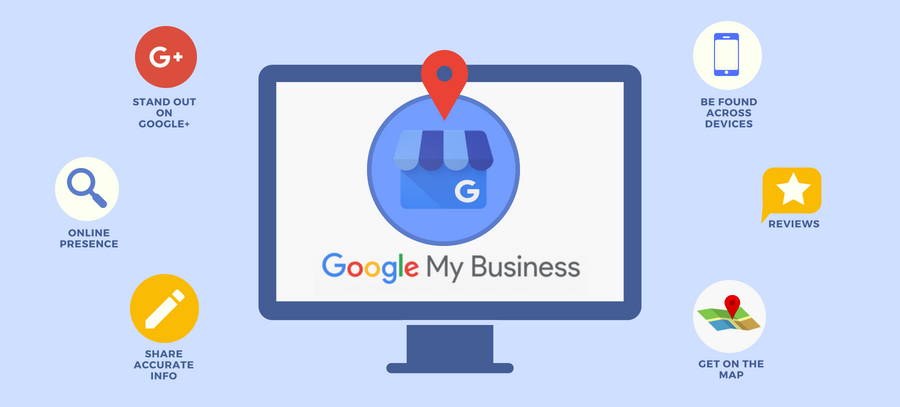 Google My Business (or GMB ) is a service that lists local businesses, and it is one of the more popular business directories- it is sometimes known as creating or managing a 'business profile'. These profiles commonly appear on Google Search and Google Maps, and can also appear through mobile searches.
Both chain brands and small businesses can make use of Google My Business, but smaller business owners are more likely to need to personally manage their Google My Business accounts. Often, business profiles already exist, as anyone can create them. By using Google My Business, you can either create or verify a business profile and take control of your business's online presence.
Optimizing your business through Google My Business can lead to higher rankings in local search engine results, as the algorithm can present your business to local searchers. Potential customer can then see your personalized business details (such as opening times and pricing) and also visit your business's website and social media profiles.
3. Keyword Research for Local
In order to optimize local SEO, research into local keywords is required. These are usually terms related to a business's industry combined with city locations from the local area. For example, 'barbers Chicago' or 'coffee shop Boston'. They are an integral part of local SEO strategy.
Local keywords can also contain 'keyword modifiers', such as 'top', 'best', and 'fast'. In general, business owners can benefit from thinking from the point of view of their ideal customer: what are they searching to find your business?
4. Why is Google My Business Important for Local Business SEO?
A GMB listing can aid businesses in appearing in organic results for potential customers from their geographic area. As even more general or vague searches show local businesses on the results page where possible, it is crucial to have control over your Google My Business account.
Reviews, such as those from Yelp, are showcased on your GMB listing. High-quality reviews that are positive about your business can improve your ranking on search engines like Bing and Google.
You can also learn more about the potential customers in your geographic area from Google Analytics. Data from Google Maps can inform you of where people asked for directions to your business from and how many people saw your business on Maps compared to Google Search.
Google My Business Insights can also show you the most popular search terms that led customers to your business listing. A top SEO tip would be to use this data to inform your creation of local SEO keywords.
5. What are the Top Optimization Ranking Factors for Local Listings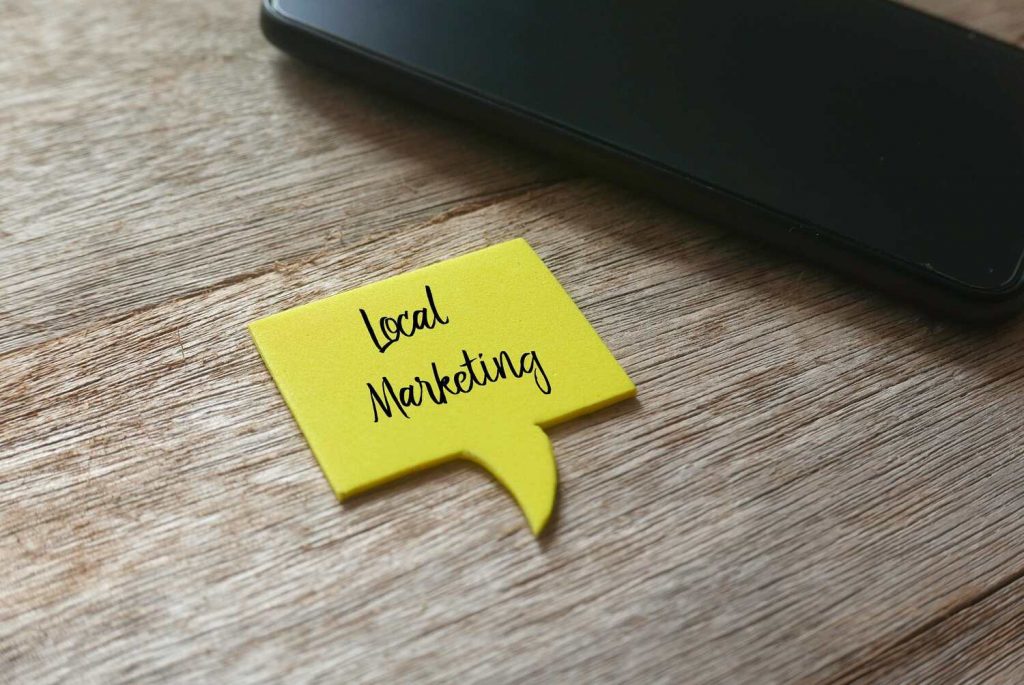 A. Business Listing Factors
1. Proximity
Convenience can be the difference between a potential customer visiting your business, or a competitor. It is an important factor in customer decision-making – and Google is aware of this. If your business location is close to a customer, your listing will appear higher on the SERPs (or search engine results pages).
It is difficult to alter proximity without literally moving a business's physical location or service area. Ensuring that accurate location information is available throughout your digital marketing can improve this factor.
2. Online Reviews
From Yelp to Tripadvisor, reviews can come from anywhere. Customers can also review your business on your GMB profile. As a result, positive reviews are highly-valued by Google, but the importance of reviews for customers also can't be ignored.
Brightlocal's 2020 Local Consumer Review Survey found that 79% of consumers trust online reviews just as much as personal recommendations, such as those from family and friends. Encouraging customers to leave reviews on your business's web pages and social media such as LinkedIn and Facebook can be an astute move for your SEO strategy.
3. Google listing Settings…..Category
Choosing a relevant category for your GMB listing is a key aspect of local SEO marketing. Irrelevant categories can hurt your business's search engine rankings.
Business owners choose one main category, which should be the business's primary focus. Up to nine secondary categories can also help search engine optimization and should showcase other services which the business offers.
4. Keyword in Business Title
Filling business titles with irrelevant keywords can cause GMB profile suspension. But keywords within the business name can improve listings – if business information such as the name is kept consistent throughout social media, landing pages, and other web pages.
5. Location Keyword in Business Title
Similarly, location keywords can aid local SEO and organic results rankings. One way to use a location keyword in your business title may be to alter the business's legal name to reflect this location keyword.
Such an action would be a sensible step for a business that attracts the majority of its traffic from content marketing with local SEO through Google.
6. Local Citations
Wherever a business appears online is called a local citation. These are likely to mainly come from your own website and social media, but can also be built up through data aggregators, which act like digital versions of the Yellow Pages.
Ensure that business information such as contact phone numbers and addresses are the same throughout local citations so that potential customers aren't confused.
B. On Page Factors
1. Authority through backlink link building
Backlinks are the backbone of high-quality local SEO. The main way that Google can 'verify' websites is by checking their backlink profile, which can be maintained through link building.
There are several different ways to build up a strong backlink profile. Reaching out to other local businesses and forming local links can be useful, especially for smaller businesses. Guest posts on other related websites can also build up these useful links.
2. Trust
However, it is crucial to be selective about where the links are located. Choosing websites with high DR (domain rating) scores is essential, as these websites are seen as trustworthy by search engines. Local businesses with this amount of trust are rare but valuable.
3. Schema
Schema markup is a vocabulary of HTML tags added to the HTML of a business's website. Due to a collaboration between Google, Bing, Yandex, and Yahoo!, information such as star ratings and publication dates can be added to listings on SERPs.
Moz has an in-depth guide on Schema markup that explains it step-by-step.
4. Enhanced Proximity through POI Pages
Completely filling out your Google My Business page means that your business will appear on Maps. This allows your business to appear in the map pack or local pack (three search results below a small map).
Emphasizing specific attributes, provided by you or reviews, can optimize this POI page. This also adds to the completeness of the page and, consequently, customer trust.
5. On Page content, tagging, meta title and meta description
Using local keywords on business website pages can greatly aid in local SEO. But there are aspects of website page content that can't be seen – meta titles, or title tags, and descriptions.
Meta titles are at the top of every page's HTML and should be less than 60 characters including spaces. Meta descriptions don't affect local SEO as much as meta titles, but they can prompt your audience to click through to your website. These should be between 155-160 characters long.
6. NAP, phone number, address and business name
People who Google local businesses are often wary of scams. While increasing trust with Google can be achieved through local links, business owners should also keep customer trust in mind.
NAP (Business name, address, and phone number) information on your landing pages, social media, and any other aspects of your business's online presence can build up that customer trust. If NAP is in a consistent format and plain text form (not an image or video), it can also boost local SEO.
Affordable SEO Harrisburg, PA | Netlocal
5002 Lenker St suite 203,
Mechanicsburg, PA 17050
Phone: (717) 461-3960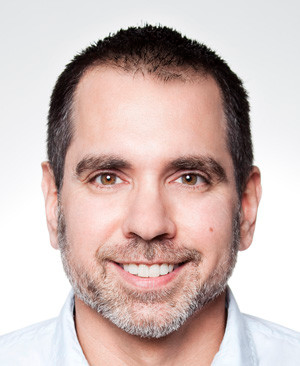 John DiBella is the founder and CEO of NetLocal, a local SEO agency specializing in SEO for consumer medical practices and author of the ebook
SEO for the Small Business Owner
.  email: john@netlocalseo.com