Introduction
The Internet is an ever-changing, fast paced environment. What was true yesterday might not be true today. But even in this changing landscape, there are some things that will never change about the way the web works. One of these constants is SEO – or Search Engine Optimization – which has been around for decades and isn't going anywhere anytime soon. For many businesses, it's their number one marketing strategy because it's free to do! This article lays out what you need to know about SEO strategists if you're looking to get started with a new website or improve your current site for better rankings on Google search results pages (SERPS).
What is SEO and Why Does it Matter to my Business?
SEO stands for search engine optimization. Optimizing your website for SEO is the process of understanding what people are searching for online and your website's content, structure, and metadata to rank higher in search results. SEO helps companies generate more traffic from search results so they can grow their business.
Search traffic is what keeps most websites running. According to Moz, 60% of page views come from organic (or un-paid) searches and the average click-through rate of organic search results is around 15%. When you're on the first page of Google's search results, your website will get an estimated 50% of that traffic.
Top ranking websites get more than two-thirds of all clicks.
SEO is a great way to reach people who are ready to buy your products or services, and it's also affordable. Great SEO can help you get your business on the map and expand your reach without breaking the bank. When done right, SEO provides an exceptional return on investment
Why You Should Hire an SEO Strategist for Your Company's Marketing Strategy
The amount of people using Google on a daily basis is astonishing. More than 1.2 trillion searches are conducted on Google each year around the world! For instance, if you are searching for information about restaurants in your area right now, chances are that search result is coming from Google.
An SEO strategist is someone who has extensive knowledge of how search engines work and can help you develop a marketing strategy that will help you generate more traffic. Whether your company is just starting out or has been in business for decades, an SEO strategist can help you get ahead of your competition!
A good SEO Strategist will help you analyze your current website traffic and figure out where you need to improve your on-site optimization. They will also spend time using analytics software such as Google Analytics to determine where your site is currently ranking for specific keywords and the positions you're receiving.
An SEO strategist understands how important it is to be able to organize data and research. When you work with an SEO strategist, they will create a plan for your business that includes several different strategies and tactics to be implemented over time. A good strategist will keep track of everything so you don't have to worry about creating your own comprehensive marketing strategies.
Benefits of Hiring an SEO Strategist
The benefits of hiring an SEO Strategist include:
An SEO Strategist can help you figure out what is working (or not working) on your website and offer expert advice about how to fix it.

An SEO Strategist can help you identify keywords that searchers often use when looking for your products and services.
An SEO Strategist will analyze the search results for your product(s) and/or service(s) and determine how they can be improved.
Hiring an SEO strategist is a great investment in your business because they will help it grow more quickly over time.
An SEO Strategist can help you determine how to better optimize your website so that it's better prepared for the future.
Conclusion
When you hire an SEO Strategist, they will help you identify the keywords that searchers often use when looking for your products and services. They can also analyze search results to determine how they might be improved. These benefits are just a few of those associated with hiring an experienced SEO strategist who can guide your company's marketing strategy as it evolves over time. As such, consider investing in this type of professional expertise today!
NetLocal SEO
5002 Lenker St suite 203
Mechanicsburg, PA 17050
phone (717) 461-3960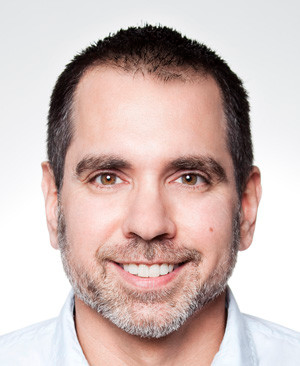 John DiBella is the founder and CEO of NetLocal, a local SEO agency specializing in SEO for consumer medical practices and author of the ebook
SEO for the Small Business Owner
.  email: john@netlocalseo.com