Introduction
This article is about how to deal with your SEO when changing your domain name. That process can be very confusing, especially for beginners, but it's vital that you master it in order to maintain your site's search engine ranking and overall integrity in the eyes of Google.
If you're not in Google's good graces, you put yourself at risk of jeopardizing that precious site you've been building and refining for a long time. And, if your site is compromised, your customers won't be able to purchase your goods or services.
With that in mind, read on to learn more about how you can prevent such a catastrophe while going about the process of changing your site's domain name.
What is SEO and Why is it Important for a Website?
SEO stands for search engine optimization. Search engine optimization is important because it helps to get your website ranked higher in the search engines. This means that more people will find your site, which could lead to more sales or leads for your business. If your company website ranks higher than your competitors' in search engine results, you might get more traffic to your site.
This could result in more sales for your company. Many business owners underestimate the value of effective SEO strategies, but in reality they are invaluable when implemented correctly.
When Should You Change Your Domain Name, and What are the Benefits of Doing So?
Every website needs to have a domain name. It's the part of the web address that tells people where to go when they type in your URL. This domain name is subject to what you want the public to see, and should be creative or keyword-rich.
A domain name can be changed for many reasons. One of those reasons may be because you are moving your site over to a new hosting provider. There are also times when it may not be possible for you to keep your domain name because it's already taken, but there are benefits to keeping your current domain name as well. One is that if customers are used to visiting your site at this URL, they might be reluctant to change it because they will need time to learn your new domain name. This can make it difficult to gain traffic throughout this transition period.
One reason you might not be able to keep your current domain name is because another website already has it, or because the web address is too long and would increase the odds of a customer typing in a wrong URL in the future. The benefit in this situation is that you can build a new website for your company with any name or domain name you want. This is why it's important to keep the time frame of the changeover period in mind.
How to Do SEO on a New Domain Name
The first step of doing Local SEO on a new domain is to create a redirect from the old domain to the new one. After doing that, you'll need to make sure your new URL has been submitted for reindexing in Google and Bing. It's possible for this process to take up to 48 hours.
Next, you'll want to get an XML Sitemap ready and upload it to your new website before submitting it to search engines using a Webmaster Tools account that is associated with the domain name. The last thing you should do when going from one domain name to another is check your site speed load time on a browser's critical rendering path. If your site loads too slowly, this could cause a significant drop in traffic.
If you've decided to switch your domain name, it's important that you don't lose any search engine rankings or traffic as a result of the change. This is why doing SEO on a new website is so crucial. By following these steps, you should have no problem transferring your site to its new location without issue.
What Happens if You Don't Change Your Domain Name When You Move Your Site
What if you decide to make this move without changing the domain name? Well, if you decide to make this decision, here's what can happen:
You'll need to redesign your site for mobile devices.

You won't benefit from inbound links with your old domain name so you'll have to start from scratch in that regard.
If the new domain has been previously used for spammy purposes, it might be flagged by Google so when people Google either of the domains it may not show up in search results at all.
Your ranking in search engines will likely take a hit and this could result in a loss of traffic and revenue.
You'll need to redo all your marketing materials like: ads, brochures, business cards, etc. with the new domain name.
You can see that not changing your domain name when making this move is something you should really consider carefully before take any steps in that direction.
Conclusion
It is important to change your domain name when you move your site over so that you can keep all of the same SEO and traffic benefits. If done right without any issues or mistakes made by forgetting about some key component of this process, then there should be no problem retaining rankings and traffic.
NetLocal SEO
565 Greenfield Rd,
Lancaster, PA 17601
Phone: (717) 406-1763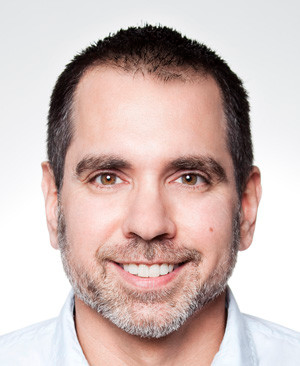 John DiBella is the founder and CEO of NetLocal, a local SEO agency specializing in SEO for consumer medical practices and author of the ebook
SEO for the Small Business Owner
.  email: john@netlocalseo.com