Introduction
The Google Local Pack redesign has been a long time coming. For years, search engine marketers have complained about the lack of visibility on the Google Maps and Search Engine Results Pages for local businesses. The new design will make it possible to create a more customized listing with many more options available to users when they click on a map pin.

The old design had many limitations that made it difficult for SEOs to get their clients ranking well in the search engines. Most importantly, there was no way for business owners themselves to update their own listings without hiring someone else to do it for them–something which is not always feasible or affordable. The new design solves this problem by allowing business owners themselves to manage their own listings at any time from anywhere with an Internet connection.
Read on to learn more about the Google local pack redesign and see what this means for your business, as well as other ways to increase visibility and attract potential customers online.
What is the Google Local Pack?
The Google Local Pack is a feature that appears in the search engine results pages (SERPs) and consists of three local businesses that are listed in a carousel. These businesses are usually the businesses that are closest to the searcher's location. The Google Local Pack is important for search engine optimization (SEO) because it can drive traffic to your website.
The Redesign
Google announced a redesign of the Google local pack in February of 2018. The redesign process began with user research, studying how people use local search results. This research was used to design a new local pack that would be more intuitive and helpful for users. The new design was tested with a small group of users before being released to the public.

The new design is more streamlined and clutter-free. The top bar has been removed, and the map has been moved to the bottom of the pack. The listing cards are now wider, making it easier to see more information at a glance. The stars rating system has also been replaced with a thumbs up/thumbs down system.
New Features
The top section of the pack is now reserved for only the most relevant listings. A variety of factors are considered to determine which businesses are deemed "most relevant." This may include location, business name, reviews, stars rating, type of cuisine served, or whether or not a business is open. The algorithm will also consider if the user was referred to the page by another site.
The redesigned pack now includes a map with local businesses, search results, and reviews displayed on it. The interactive map provides information about what is nearby, allowing the user to explore the area before deciding where they want to go.
Why Does it Matter for Search Engine Optimization?
One of the reasons why it matters for search engine optimization is because it can help you to rank higher in search engine results pages. The redesigned Google local pack has a new feature that allows businesses to show up in a local pack listing. In order to take advantage of this new feature, you need to make sure that your business is correctly listed on Google Maps.
You can also improve your visibility on Google Maps and search engine results pages by creating a Google My Business profile and filling out all of the information, including your business hours, website address, and contact information.
How to Get Your Business to Show Up in Local Pack Listings
The easiest way to get your business to show up in a local pack listing is to do some on-site optimization. You want to use the metadata tags on your site so that Google can see what you're offering and rank you accordingly.
The title tag, meta description, and meta keywords are all important for getting ranked. But don't stop there. The page content of your site needs to offer information that's relevant and valuable for users searching in the area where you're located.
Other Ways to Increase Visibility
There are a number of ways in which you can maintain your presence on Google Maps and SERPs. One is to create a Google My Business account and add your business information. Another way is to build a website for your business and include the JavaScript code in the footer or header of your website. You can also use an SEO company that can help optimize your website for inclusion in Google Maps and SERP listings, particularly with local search marketing services.
Conclusion
Google has redesigned its local pack to be a more intuitive and helpful tool for users. To ensure your business ranks well on Google Maps and SERPS, make sure your website offers valuable content relevant to searchers in your area, submit all of the business information to Google My Business, and consider hiring an SEO agency to take advantage of local search marketing services.
NetLocal SEO has many years of experience in helping businesses boost their revenue through local SEO, and we have an outstanding track record to show for it. Check out more of our website and set up a free analysis of your own website today!
NetLocal SEO
226 W Rittenhouse Square
Philadelphia, PA 19103
(215) 874-0744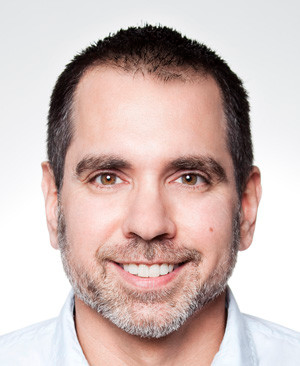 John DiBella is the founder and CEO of NetLocal, a local SEO agency specializing in SEO for consumer medical practices and author of the ebook
SEO for the Small Business Owner
.  email: john@netlocalseo.com