Introduction
Local SEO services can help your business rank higher for your area on search engine results pages. Local companies are generally more aware of the needs and desires of their local markets and therefore offer better customer service. They also rank higher on Google Maps, Yelp, and other popular review sites. However, many small businesses fail because they do not make the effort to market themselves locally.
So how much do local SEO services cost? Keep reading to learn more.
What is SEO and Why Do You Need It?
SEO stands for "search engine optimization," or the process of boosting the ranking of your website on search engines' results pages. If you are running a business, it is important to have an online presence. And if you want your online presence to be prominent, you need to make sure that your website can be easily found by potential customers.
That's where SEO comes in. By optimizing your website for search engines, you can improve your chances of appearing topmost in the search results and thus increase your visibility and reach.
Benefits of SEO
Some of the various benefits of employing effective SEO campaigns include:
Increased traffic to your website.
Improved rankings in search engine results pages (SERPs).
Better brand awareness and consumer trust
An advantage over your competitors
More leads and sales
Cost-effective marketing
Improved ROI year after year
What is Local SEO?
Local SEO is a specialized form of SEO that focuses on optimizing a website for local search results.
Local SEO is important for any business that wants to be visible in local search results, especially businesses that rely on customers from a specific geographic area. There are a number of factors that contribute to a website's local SEO performance, including the use of keywords, the creation of locally relevant content, and the building of local citations.
How Much Do Local SEO Services Cost?
The cost of local SEO services can vary significantly, depending on the size and complexity of the project, the level of optimization required, and the amount of work that needs to be done. Typically, though, you can expect to pay anywhere from $500 to $5,000 per month for local SEO services.
Why Choose NetLocal?
If you're looking for an experienced and qualified local SEO service, you can't go wrong with NetLocal. We have over a decade of experience in the digital marketing industry, and we know how to help your business achieve online success.
We offer a wide range of local SEO services, and we tailor our plans to meet the unique needs of each client. We'll work with you to determine the best keywords to target, and we'll help you create high-quality content that will rank well in the search engines.
We can help you create a comprehensive online marketing strategy that will produce tangible results.
If you're ready to take your business to the next level, contact NetLocal today. We'll be happy to discuss our local SEO services and develop a plan that's right for you.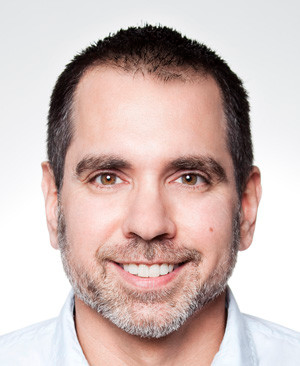 John DiBella is the founder and CEO of NetLocal, a local SEO agency specializing in SEO for consumer medical practices and author of the ebook
SEO for the Small Business Owner
. His education includes a Masters in Information Systems from Drexel university in Philadelphia PA. Along with his wife, Beth, he has started three successful businesses; a multi location medical spa, a medical marijuana doctor admin business and a SEO agency. email: john@netlocalseo.com