Introduction
Google Maps is one of the most popular map applications on the internet. It allows users to search for addresses, businesses, and other points of interest. The app also includes features that allow users to find directions and navigate their way around. Because of its popularity, many businesses want to ensure they are listed prominently on Google Maps. However, getting your business to rank highly on Google Maps can be challenging. In this article, we'll give you some tips on how to improve your ranking on Google Maps.
Keep reading to learn more.
What is Google Maps Ranking and Why Does it Matter for Your Business?
Google Maps ranking is the order of how businesses are displayed on Google Maps. The higher your ranking, the more likely customers are to see your business when they search for something related on Google Maps. Why does this matter for local businesses?
First, let's start with why visibility is important for local businesses. Local businesses depend on customers in their immediate area to keep them afloat. The vast majority of customers don't travel further than 20 minutes for goods or services, which means if your business isn't visible to them, you're losing out on potential revenue.
Second, customers are more likely to visit businesses that they can easily find information about online. If your business doesn't show up in search results or on Google Maps, customers may assume you don't exist or that you're not relevant to their needs.
Third, customers trust businesses that appear higher in search results and on Google Maps. The top-ranked business on Google Maps is often seen as the most reputable and trustworthy option, even if there are other businesses that are closer or more affordable.
Finally, Google Maps ranking can have a significant impact on your website's traffic. If customers can't find your business on Google Maps, they may never end up visiting your website. This means you could be missing out on valuable leads and potential customers.
How to Improve Your Google Maps Ranking
There are a number of things you can do to improve your ranking on Google Maps.
1. Make sure your business is verified with Google My Business. This is the first step in improving your ranking on Google Maps.
2. Optimize your business listing with accurate and keyword rich information.
3. Encourage customers to leave reviews and ratings.
4. Stay active on Google Maps by regularly adding new photos, videos, and updates.
5. Promote your Google Maps listing through your other online channels such as your website, social media, and email marketing.
By following these tips, you can improve your ranking on Google Maps and reach more customers.
Benefits of Having a Good Google Maps Ranking
Some of the various benefits of having a good Google Maps Ranking include:
1. Increased visibility and exposure for your business
2. More leads and customers through your door
3. Better customer service as a result of being more accessible
4. Higher conversion rates as a result of increased traffic
5. Improved brand image and online reputation
6. Competitive edge over businesses with poor rankings
Why Choose NetLocal?
NetLocal is a premier SEO optimization service that has a proven track record of helping businesses improve their ranking on Google Maps. When you choose NetLocal, you can be confident that you are choosing a company that will work diligently to help you achieve your desired results.
We use the latest techniques and strategies to help our clients achieve their goals, and we are always improving our methods to ensure that we are providing the best possible service.
Contact us today to learn more about how we can help you improve your ranking on Google Maps and revolutionize your digital marketing strategies.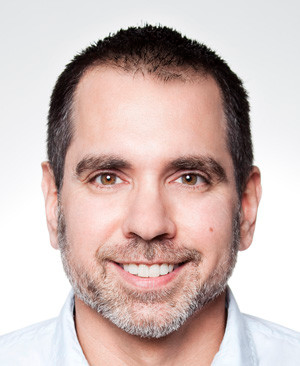 John DiBella is the founder and CEO of NetLocal, a local SEO agency specializing in SEO for consumer medical practices and author of the ebook
SEO for the Small Business Owner
.  email: john@netlocalseo.com