Introduction
Google My Business is a free and easy way to manage your business information on Google. To verify your business, you can either mail in a postcard or enter a verification code. But what if you don't want to wait for the postcard? Or what if you're unable to get to a post office? In this article, we'll show you how to verify your Google My Business listing without a postcard.
Keep reading to learn more.
What is Google My Business?
Google My Business is a free and easy-to-use tool for businesses and organizations to manage their online presence across Google, including Search and Maps. By verifying and editing your business information, you can help customers find you, contact you, and learn more about your business.
Why Do I Need to Use Google My Business?
Google My Business is an important tool for businesses who want to get their website found online. It's a free service that allows businesses to create a listing for their company which includes contact information, hours of operation, and a link to their website. The listing can also be enhanced with photos and videos.
One of the best features of Google My Business is that it allows businesses to verify their listings, which gives them higher rankings in search results.
How to Create a GMB Listing
Creating a Google My Business (GMB) listing is the first step in verifying your business with Google. To create a listing, you'll need to provide some basic information about your business, such as its name, address, and website.
Once you've created your GMB listing, you can verify it by phone or by postcard. If you choose to verify by phone, you'll need to provide a valid phone number for your business. Google will then call you and provide a verification code that you'll need to enter into your GMB listing.
Why Verify My GMB Listing?
Before we show you how to verify your business, let's first discuss why verification is important. By verifying your business, you're essentially telling Google that you're the owner or official representative of the company. This allows you to manage your business information on Google My Business (GMB), which is incredibly important if you want to ensure that your information is accurate and up-to-date.
Not only that, but verification also allows you to take full advantage of GMB's features, such as adding photos, responding to reviews, and creating posts. These features can go a long way in helping you connect with customers and encourage them to do business with you.
How to Verify a GMB Listing Without a Postcard
There are a few different ways to verify your business on GMB, but we'll be focusing on the verification process that doesn't require a postcard.
How to Verify Your Business Without a Postcard
1. Sign in to Google My Business.
2. If you have multiple businesses, choose the one you'd like to verify.
3. Click Verify now.
4. Select "I don't have a Postcard" as your method of verification.
5. Enter your business phone number and click Call me now.
6. Google will call you with a verification code.
7. Enter the verification code when prompted and click Verify.
Why Choose NetLocal?
There are many reasons to choose NetLocal SEO to help you optimize your GMB listings. We are a highly experienced and certified team of experts who know how to get the most out of your listing. We will work with you to ensure that your listing is seen by as many people as possible and that it is accurate and up-to-date.
We are also experienced in helping businesses recover from Google penalties. We can help you get your listing back on track and ensure that it complies with all of the latest guidelines.
Contact us today to learn more about how we can help you optimize your GMB listing!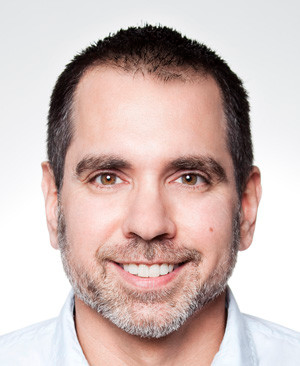 John DiBella is the founder and CEO of NetLocal, a local SEO agency specializing in SEO for consumer medical practices and author of the ebook
SEO for the Small Business Owner
.  email: john@netlocalseo.com