Introduction
Having a Google My Business listing is one of the best ways to boost your profile because it can help you reach local customers. But what if you are being bombarded with solicitous calls from Google at your place of business?
You want the calls to stop, but you also want to know what's causing them. Maybe your GMB listing is generating the calls from Google, or perhaps it's something else? In this situation, one thing is for certain: the calls should stop. This article will show you how to stop Google from calling your business and wasting your precious time.
Read on to learn more.
What is Google My Business and Why Does it Matter for My Business?
Google My Business is a free-of-charge platform offered by Google that helps business owners boost their online profiles and reach more customers. GMB is also an important tool—particularly for smaller, locally-oriented businesses—because it gives business owners the control and flexibility they need to build strong online reputations.
Once you create a GMB listing, you will be able to monitor and share important information about your business with potential customers, including your hours of operation, your location(s) info, and your website's URL.
You will be able to customize your GMB profile by uploading photos and posts that highlight your business's products and services. Customers can then find this information when they search for businesses on Google or Google Maps. In addition, businesses can use GMB to interact directly with their customers by posting updates, answering questions, and responding to reviews.
How to Stop Google From Calling My Business
Nobody likes unsolicited phone calls. It is bad enough to receive these persistent calls at home, but when you receive them at your business as well, they can cause countless interruptions to your day-to-day schedule.
Fortunately, if your business is receiving unwanted calls from Google, there are a few steps you can take to try and stop them.
First, you can try blocking the number that the calls are coming from. To do so, follow these steps:
Open your phone's settings and find the call blocking feature.

Add the number that Google is calling from to your blocked numbers list.
You can also try contacting Google and asking them to stop calling your business. You can find their contact information by searching for "Google customer service" online. Once you've found a way to contact them, explain that you're receiving unwanted calls and ask them to stop making them.
If neither of these methods work, you can always just ignore the calls from Google. Eventually, they'll stop calling if they don't get a response.
Why Choose NetLocal?
If you need help managing your Google My Business Profiles, look no further than NetLocal SEO.
At NetLocal, we excel at GMB optimization and can help you attract more customers to your website by updating and enhancing your GMB profiles. With our customized SEO strategies, we can help you optimize your website for local search as well.
To learn more about our various SEO services or to schedule a free SEO audit of your business's website, contact NetLocal today.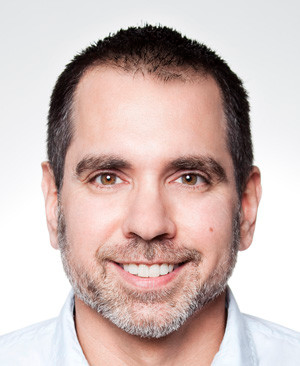 John DiBella is the founder and CEO of NetLocal, a local SEO agency specializing in SEO for consumer medical practices and author of the ebook
SEO for the Small Business Owner
.  email: john@netlocalseo.com