Introduction
Google My Business is a great way to connect with local customers. But what if you need to remove the primary owner from one of your business's listings? This guide will show you how to do that, and more.
Keep reading to learn more.
What is Google My Business?
Google My Business is a free platform offered by Google that allows businesses to create and manage their online presence. Businesses can create a listing on Google My Business to share information such as hours, location, and contact information. They can also upload photos and posts to showcase what they do.
Why Does Google My Business Matter for My Business?
Google My Business is an important tool for local businesses because it allows them to control their online presences. Businesses can create free profiles on Google My Business that include information such as their hours, locations, and websites. Customers can then find this information when they search for businesses online or on Google Maps.
In addition, businesses can use Google My Business to interact with customers by posting updates, answering questions, and responding to reviews.
How to Create a GMB Listing
To create a GMB listing, use the following steps:
1. Go to google.com/business and sign in with your Google account.
2. If you don't have a Google account, you can create one.
3. Click Start Now.
4. Enter your business information and click Continue.
5. Choose your business category and click Continue.
6. Verify your business location and click Continue.
7. Enter a phone number or website URL for your business, then click Verify Now.
8. Google will send you a verification code via postcard or phone.
9. Enter the verification code and click Verify.
How to Optimize a GMB Listing
To optimize your GMB listing:
1. Make sure your business information is accurate and up to date. This includes your business name, address, and phone number.
2. Add photos and videos that showcase your business. Include photos of your products or services, your storefront, and your team in action.
3. Write a compelling business description that tells potential customers what you do and why they should choose you.
4. Use relevant keywords in your business name, description, and other fields to help customers find you when they search for businesses like yours.
5. Add your business hours, payment methods, and other important details.
6. Keep an eye on your GMB listing and respond to customer reviews and messages promptly.
How to Remove a Primary Owner from Your GMB Listing
However, businesses may sometimes need to remove the primary owner from their Google My Business profile. This can happen if the business changes ownership, if the primary owner is no longer associated with the business, or for other reasons. Whatever the reason, removing the primary owner from a Google My Business profile is a simple process.
Instructions:
1. Log into your Google account associated with your business. If you don't have a Google account, you can create one for free.
2. Go to https://www.google.com/business/.
3. Click on the business that you want to remove the primary owner from.
4. Click on the "Info" tab.
5. Scroll down to the "Primary Owner" section and click on the pencil icon.
6. Select "Remove Primary Owner."
7. Confirm that you want to remove the primary owner by clicking "Yes, remove permanently."
8. The primary owner will now be removed from the business profile. Note that you can add a new primary owner by following the same steps and clicking "Add Primary Owner."
Why Choose NetLocal?
NetLocal is a trusted name in GMB optimization. We have been helping businesses achieve success on Google My Business for years. Our team of experts has the knowledge and experience to get your business listed in the top results for your desired keywords.
Contact us today to learn more about our services and how we can help you supercharge your digital marketing.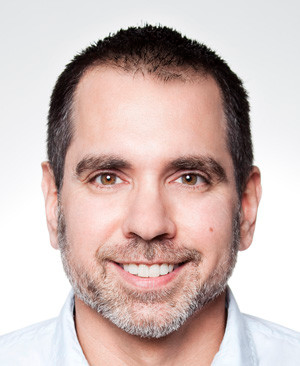 John DiBella is the founder and CEO of NetLocal, a local SEO agency specializing in SEO for consumer medical practices and author of the ebook
SEO for the Small Business Owner
.  email: john@netlocalseo.com