Introduction
Google My Business is a great way to connect with customers and promote your business online. Moreover, geotagging your photos is a great way to add more information about your business and help customers find you. In this article, we will show you how to geotag photos on Google My Business.
Keep reading to learn more.
What is Geotagging and Why Do It?
Geotagging is the process of adding geographical data to photos and other media. This can be done manually, by adding latitude and longitude coordinates, or automatically, by using a GPS-enabled device. Geotagging can be useful for organizing photos by location, finding images on a map, and more.
There are a few reasons you might want to geotag your photos:
Organization: By geotagging your photos, you can keep track of where they were taken and easily find them later. This can be helpful if you have a large collection of photos and want to be able to find specific ones quickly.
Location Sharing: Geotagging can be used to share your location with others. For example, you could geotag a photo of your current location and share it with a friend so they know where you are.
Memory jogger: Geotagging can help jog your memory about when and where a photo was taken. This can be especially helpful for old photos that you may not remember the details of.
How to Geotag Photos
There are a few different ways you can geotag photos:
1. Manually adding latitude and longitude coordinates
2. Using a GPS-enabled device
3. Using Google's My Maps feature
If you want to add GPS coordinates to a photo manually, you'll need to know the latitude and longitude of where the photo was taken. You can find this information using a GPS tracking app or website. Once you have the coordinates, open the photo in an editing program and add them as tags.
If you have a GPS-enabled device, such as a smartphone or camera, you can simply enable GPS and it will automatically geotag your photos with the correct coordinates.
Finally, you can use Google's My Maps feature to add geotags to photos. Simply create a new map, upload your photos, and add location pins for each photo. Your photos will then be automatically geotagged with the correct coordinates.
How to Track the Results of Your Geotagging
Geotagging your photos can help you track the results of your efforts to improve your Google My Business listing. To see how many photos have been geotagged, follow these steps:
1. Log into your Google My Business account.
2. Click on the "Photos" tab.
3. Hover over a photo and click on the "i" icon.
4. A pop-up window will appear with information about the photo, including when it was added and how many views it has gotten.
5. To see more detailed information, click on the "Views" link.
This will take you to a page that shows you how many views each photo has gotten over time. This can be a helpful way to gauge the effectiveness of your geotagging efforts and determine which photos are getting the most engagement.
If you're not seeing the results you want, try adding more photos or editing your existing photos to make them more engaging. You can also experiment with different angles and locations to see what works best. With a little trial and error, you can find the perfect formula for success.
Why Choose NetLocal?
NetLocal is the perfect choice for your Google My Business optimization needs because we are experts in the field. We have a team of dedicated professionals who know how to get your business seen by local customers. Plus, we offer a wide range of services that are designed to help you get the most out of your Google My Business listing.
Contact us today to learn more about how we can help you achieve your digital marketing goals.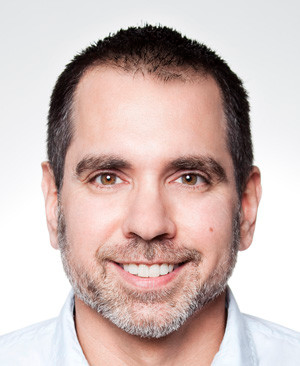 John DiBella is the founder and CEO of NetLocal, a local SEO agency specializing in SEO for consumer medical practices and author of the ebook
SEO for the Small Business Owner
.  email: john@netlocalseo.com