Introduction
Google My Business is a great way to promote your business online. But what happens if you accidentally upload a photo that you don't want people to see? In this article, we'll show you how to delete a photo from Google My Business in just a few easy steps.
Keep reading to learn more.
What is Google My Business?
Google My Business is a free tool offered by Google that helps businesses manage their online presence. It allows businesses to create a free business listing, which includes information such as business name, address, phone number, website, and hours of operation. Businesses can also add photos and videos to their listings.
Why Does Google My Business Matter?
Google My Business is a free tool that helps businesses manage their online presences. It's simple to create a listing and update your information, so you can make sure customers can find you when they're searching for what you offer. Plus, with Google My Business, you can:
Verify your business and add key details like hours, website, and photos
Get discovered by customers on Google Search and Maps
Understand how customers find and interact with your business
Build a free website that works well on all devices
If you're a business owner or manager, you should claim your listing. Once you verify your business, you can sign in and update your business information at any time.
How to Create a GMB Listing
To create a GMB listing:
1. Go to business.google.com and click "Start Now."
2. Enter your business information and click "Continue."
3. Verify your ownership of the business.
4. Complete your listing and click "Submit."
How to Manage a GMB Listing
To manage your GMB listing, use the following steps:
1. First and foremost, sign into your Google My Business account.
2. Find and click on the listing that you wish to manage.
3. From there, you will be able to edit your business name, address, and hours.
4. To add or change photos, click on the photos tab.
How to Delete a Photo from a GMB Listing
One of the features of Google My Business is the ability to add photos. Photos can be a great way to show potential customers what your business looks like, and they can also help improve your listing's visibility in search results. However, there may come a time when you need to delete a photo from your listing. Perhaps the photo is no longer relevant, or maybe you just don't like it anymore. Whatever the reason, deleting a photo from your Google My Business listing is a simple process.
Here's how to do it:
1. Sign in to your Google My Business account.
2. Select the business listing you want to manage.
3. Click on "Photos" from the menu.
4. Select the photo you want to delete and click on the "Trash" icon.
5. Confirm that you want to delete the photo.
And that's all there is to it! Deleting a photo from your Google My Business listing is a quick and easy process. Just keep in mind that once a photo is deleted, it cannot be recovered. So, if you're unsure about whether or not you want to delete a photo, you may want to consider downloading it first.
Why Choose NetLocal SEO?
If you're looking for a reliable and experienced GMB optimization service, then NetLocal SEO is the perfect choice. We have years of experience in helping businesses achieve success on Google My Business, and we can help you do the same.
We offer a variety of services that are designed to help your business get the most out of GMB, and we can work with you to customize a plan that meets your specific needs.
Contact us today to learn more about how we can take your business to the next level.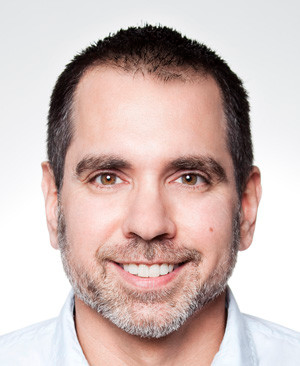 John DiBella is the founder and CEO of NetLocal, a local SEO agency specializing in SEO for consumer medical practices and author of the ebook
SEO for the Small Business Owner
.  email: john@netlocalseo.com