Introduction
If you already have one Google My Business listing and you want to add a second one but don't know how, this article will explain the process. Keep reading to learn more.
What are the Benefits of Adding a Second GMB Location?
There are many benefits to adding a second location to your Google My Business account. Some of these benefits include:
Increased Visibility and Reach—When you add a second location, it will be more visible to potential customers, both on Google Maps and in search results. This will help you reach more people and grow your business.
Greater Customer Convenience—Customers will now be able to easily find your business no matter where they are located. They will also be able to see your hours of operation, contact information, and directions from their location to your business. This will make it easier for them to do business with you.
Improved Customer Experience—With accurate and up-to-date information about your business, customers will have a better overall experience when interacting with you. This can lead to more repeat customers and referrals.
Boosted SEO—Having a second location can help improve your website's SEO since Google will now see your business as being more relevant and popular. This can lead to higher rankings in search results, which will result in more traffic reaching your website.
Enhanced Social Media Presence—You can now include your second location on your social media profiles, which can help increase your reach and engagement.
Best Ways to Use Google My Business for Multiple Locations
If your business has multiple locations, you can use Google My Business to manage them all in one place. Here are some tips for using Google My Business effectively for multiple locations:
Make sure each location has its own page on Google My Business. This is the easiest way to make sure that customers can find information about each of your locations easily.
Use unique URLs for each location. This will help customers and search engines understand which location they are exploring.
Use keyword-rich titles and descriptions. Make sure to include relevant keywords for each location so that customers can find you easily.
Add images and videos for each location. Images and videos help bring your locations to life and give customers a better idea of what to expect when they visit them.
Use Google Posts to share news and updates about each location. Google Posts are a great way to keep customers updated on what's happening at each of your locations.
How to Add a Second Location to Google My Business
Now that we've gone over some of the benefits of adding a second location to your GMB profile as well as some of the best ways to use GMB for multiple locations, let's take a look at how to actually add the additional listing.
To add a second location to your GMB account, use the following steps:
Log into your Google My Business account and click on the "Manage Locations" tab.

Click on the "Add a new location" in the top-right corner of the screen.

Enter the new business location's information, including the name, address, phone number, and website (if applicable).

Choose the appropriate category for your business from the list provided. You can also add additional categories if you'd like.

Select whether you want customers to be able to book appointments at your new location.

Choose how you want customers to be able to contact you at your new location. You can choose from phone, email, or both.

If you have multiple locations, you can specify which location is the primary one. This is the location that will show up first in search results.

Finally, click "Publish" to save your changes and make your new location live.
Keep in mind that you can add up to 10 locations per account. So if you have multiple businesses, you can easily manage them all from one central location.
Why Choose NetLocal?
If you need help optimizing your Google My Business listings for SEO, then you need an experienced SEO agency like NetLocal on your side.
Our team of SEO experts can make sure that your website is optimized so that it will be more visible to potential customers. The more efficient your SEO campaigns, the more leads you'll accumulate.
If you're interested in optimizing your website and crafting a laser-focused SEO campaign, contact us today.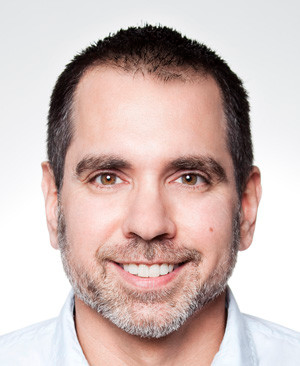 John DiBella is the founder and CEO of NetLocal, a local SEO agency specializing in SEO for consumer medical practices and author of the ebook
SEO for the Small Business Owner
.  email: john@netlocalseo.com