Introduction
Google Search Console is a free digital marketing service that provides an overview of your site's performance in Google Search and is an important tool used for Google search engine optimization.
Google Search Console allows you to see how content changes impact traffic, track the progress of new initiatives, and monitor indexing status. It also offers full visibility into AdWords campaigns and lets you view sitelinks, backlinks, and various metrics. This article will show you how to get started with Google Search Console.
What is Google Search Console?
 Google Search Console is a free tool that lets webmasters see important details about how Google crawls and indexes their site. It also offers tools through Google Analytics for measuring how well your site is performing (like its click-through rate/CTR) and diagnosing problems like indexation.
Digital marketers who want to get an edge by employing tools like schema, social media posts, snippets, canonical links, internal links, external links, SEO plugins, HTML tags, and other page experience enhancements would do well to learn more about Google Search Console and Google Ads.
If you're new to the World Wide Web, you might not know what "indexation" means. The act of crawling, or indexing, is when search engines like Google visit your website, find the content they deem relevant, and store it so they can serve results to people who are looking for specific information. Your website's indexation level will affect how often people will be able to find what they're looking for on your site — which could be related to your business or product.
Google Search Console has many tools that can help you improve your site's indexation, including:
Google Core Web Vitals – a combination of factors that effect the user's experience, including download speed and mobile usability
Indexed Pages Report – a coverage report that shows how many pages were indexed by the search engine crawlers over time and how fresh their content is. You can also remove individual pages from Google's index.
Crawl Errors Report – shows errors the crawler couldn't access your site, which might cause problems. You can fix crawl errors with robots.txt or by adding a noindex tag to certain pages.
Crawl Stats Report – shows how often Google is crawling your site, where users are coming from (what search engine), and whether they are finding what they need. You can also see how long it takes on average to find what they are looking for.
Fetch as Google – lets you test page elements with the specific Google user agent, which will help you understand how your webpages might show up in Google's search results after your work is done.
Mobile Usability Report – shows problems with your site's mobile-friendliness, including issues with text sizing and attention points. You can also check potential problems with the GoogleBot that might affect indexation on mobile devices.
PageSpeed Insights – a performance report that provides suggestions on how to optimize webpages based on how quickly specific pages load in Google Chrome
How to Get Started with Google Search Console 2022
As a beginner, you can get started with Google Search Console by following these steps:
1. Sign up for a Google account and set up your site within the GSC interface.
2. Upload and verify your site code on Google indexing and re-crawl your site at least once per month using the Fetch as Google tool.
3. Track your site's performance with the Site Diagnostics tool.
Why You Should Use Google Search Console 2022
There are many reasons why people should use Google webmaster tools in 2022. Here are a few of the most important benefits:
You can monitor your site to ensure that it is living up to what you expect.
You can monitor your site's performance and have access to a variety of reports designed specifically to help you maintain a healthy website.
It provides an overview on how Google sees your site, which is very helpful for spotting potential problems with on-site optimization.
It helps you to quantify the traffic coming to your site from search engines.
You can find technical issues that are commonly missed by other tools 2022.
Common Mistakes and How to Avoid Them
One of the most common mistakes people make when using Google Search Console is not setting up their website property correctly. To avoid this, be sure to follow the instructions on how to set it up in order to optimize its search appearance and ensure that it attracts organic traffic.
Another common mistake is not verifying your website ownership. This can be easily avoided by following the instructions on how to verify your website ownership.
Another mistake people often make is not submitting their sitemap. To avoid this, be sure to submit your sitemap through Google Search Console.
Conclusion
Google Search Console is a great SEO tool and URL inspection tool for website owners, WordPress or otherwise, who want to monitor their search traffic and average position on Google's search engine results pages (SERPs). It allows users to address security issues, fix redirects, request indexing, adjust permissions, and analyze organic search performance and site functionality. It's also helpful in ensuring that your SEO optimization efforts are successful and that Google can properly index your site.
Now that you know everything you need to know about Google Search Console, use what you've learned to create a search console account and optimize your website!
NetLocal SEO
226 W Rittenhouse Square
Philadelphia, PA 19103
phone: (215) 874-0744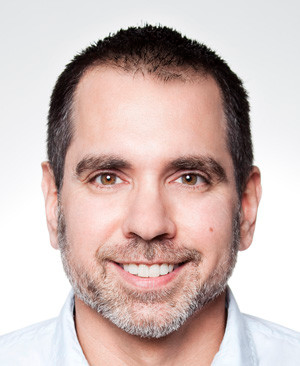 John DiBella is the founder and CEO of NetLocal, a local SEO agency specializing in SEO for consumer medical practices and author of the ebook
SEO for the Small Business Owner
.  email: john@netlocalseo.com