Introduction
It's no secret that Google is the top search engine on the internet. It's also no secret that having a strong online presence is important for any local business. So, if you haven't already, it's time to create a Google My Business listing for your company.
One of the ways you can verify your business on Google My Business is by receiving a postcard with a verification code. But what if your business doesn't have a physical address? Or what if you just don't want to wait for the postcard to arrive?
Fortunately, there are other ways to verify your business on Google My Business. Keep reading to learn more about how to verify your GMB listing without a postcard.
What is Google My Business?
Google My Business is a free tool for businesses to help them consolidate the management of their online presences across Google, including Search and Maps. By verifying and editing your business information on GMB, you can help customers find you, contact you, and learn more about your business.
Why Should I Have a Google My Business Listing?
Google My Business is an essential, easy-to-use, and free tool for businesses that want their websites to be prominent online. It allows businesses to create listings that showcase their contact information, hours of operation, and website URLs. The listings can also be enhanced with photos and videos. One of the best features of Google My Business is that it makes each and every business verify their online listings to ensure their authenticity.
How to Create a GMB Listing
Before you verify your business with Google My Business, you must first create a GMB listing. To create a listing, you'll need to provide some basic information about your business, such as its name, address, and website URL.
Once you've created your GMB listing, you can verify it either by phone or by postcard. If you choose to verify by phone, you'll need to provide a valid phone number for your business. Google will then call you and provide a verification code that you'll need to enter into your GMB listing.
Why Do I Have to Verify My GMB Listing?
Verification is important for several reasons. By verifying your business, you're essentially telling Google that you're the owner or person that represents the company. This allows you to manage your business information on Google My Business. This is important if you wish to ensure that your business's contact information is accurate and up-to-date for Google's users.
Also, verification allows you to take full advantage of GMB's features, such as adding photos, responding to reviews, and creating posts. These features can go a long way in helping you connect with customers.
How Do I Verify My Business on Google Without a Postcard?
There are a few different ways to verify your business on Google My Business. For our purposes here, we'll concentrate on how to verify it without requesting a postcard. To do so, follow the simple steps below:
Sign in to your Google My Business account

If you have multiple businesses, choose the one you'd like to verify

Click "Verify Now"

As your method of verification, select "I don't have a Postcard"

Enter your business phone number and click "Call me now"

Google will call you with a verification code

Enter the verification code when prompted and click "Verify"
Another method to verify your business without a postcard is to use a Google account. To do this, you'll need to have an email address associated with your business domain. Once you've verified your ownership of the business domain, you can then verify your Google account.
Both of these methods should work, but if you try them and still have trouble verifying your business, you can always contact Google Business Profile Help for assistance.
Why Choose NetLocal?
As a business owner, you have a lot on your plate. Between managing inventory, overseeing employees, and keeping your customer base happy, it can be hard to find the time to manage your online presence as well.
That's where NetLocal SEO comes in. We offer comprehensive SEO services, such as GMB listing management, keyword research, and content creation. If you're ready to take your business to the next level, contact us today to learn more.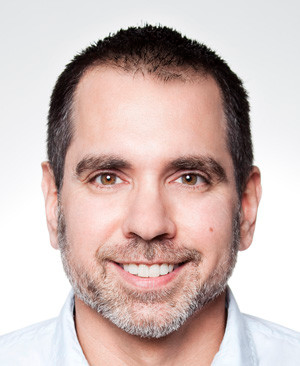 John DiBella is the founder and CEO of NetLocal, a local SEO agency specializing in SEO for consumer medical practices and author of the ebook
SEO for the Small Business Owner
. His education includes a Masters in Information Systems from Drexel university in Philadelphia PA. Along with his wife, Beth, he has started three successful businesses; a multi location medical spa, a medical marijuana doctor admin business and a SEO agency. email: john@netlocalseo.com