Introduction
Google My Business posts offer a unique way to promote your business to local customers. Not only are these posts seen by people who have your business listed in their Google Maps app, but they also appear in the search results for people who are looking for businesses like yours.
That makes Google My Business posts an incredibly powerful marketing tool. Keep reading to learn more about how to craft effective GMB posts.
What are Google My Business Posts?
Google My Business Posts are a way for businesses to share updates with their customers. They can be used to announce promotions, new products, or just to keep customers up-to-date on what's going on with the business.
Posts can include images, text, and even call-to-action buttons. They appear in the business's GMB listing, and can also show up in Google search results.
Why Use Google My Business Posts?
Google My Business Posts can help you reach more customers and grow your business. They're a great way to share announcements, updates, and promotions with your customers. You can also use posts to show off your business's personality and engage with customers.
How to Create and Publish a GMB Post
Google My Business posts are a great way to keep your customers updated on what's going on with your business. Not only are they a great way to communicate with your customers, but they also help improve your SEO.
In order to make the most of Google My Business posts, follow these best practices:
Step 1: Create a GMB Post
To create a GMB post, log into your Google My Business account and click on the "Posts" tab. From there, click on the "Create Post" button.
Step 2: Choose Your Post Type
There are four different types of GMB posts that you can create: What's New, Offer, Event, and Product. Choose the post type that best fits the message that you're trying to communicate.
Step 3: Write Your Post
Once you've chosen your post type, it's time to start writing your post. Keep your message clear and concise, and make sure to use keywords that will help improve your SEO.
Step 4: Add Media
Adding images or videos to your GMB post can help make your message more engaging. To add media, click on the "Add Media" button and select the files that you want to upload.
Step 5: Publish Your Post
Once you're happy with your post, click on the "Publish" button to make it live. Your post will now be visible to anyone who searches for your business on Google.
By following these best practices, you can make the most of GMB posts and ensure that your message is being seen by the people who matter most.
Why Choose NetLocal?
If you're looking for a Google My Business optimization service that can help get your business listing on the first page of Google's search results, then you should choose NetLocal. We are experts in this field and can help you get the most out of your listing.
We can help you with things like creating and editing your profile, adding photos and videos, and managing your reviews. We'll also help you stay up-to-date with the latest changes and updates to Google My Business so that you can always be one step ahead of the competition.
If you're intent on getting your business seen by more people, contact us today.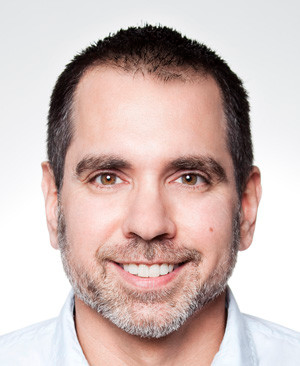 John DiBella is the founder and CEO of NetLocal, a local SEO agency specializing in SEO for consumer medical practices and author of the ebook
SEO for the Small Business Owner
.  email: john@netlocalseo.com