Introduction
It's no secret that small businesses are the backbone of the American economy. In fact, according to recent studies, small businesses account for more than half of all private sector jobs in the United States.
What may be less well known is that many small businesses are still not taking advantage of one of the most cost-effective and powerful marketing tools available to them: Google My Business (GMB).
Keep reading to learn more about Google My Business and why it matters.
What is Google My Business?
Google My Business is a free and easy-to-use tool for businesses of all sizes to manage their online presences. With Google My Business, you can create a business listing on Google, add photos, respond to reviews, and more.
Why Does Google My Business Matter?
Google My Business is important because it allows businesses to control their online presences. Businesses can create free Google My Business profiles, which include basic information like business hours, locations, and websites. Additionally, businesses can add photos and posts to their profiles to help customers learn more about them.
Google My Business also allows businesses to claim their business listings on Google Maps, which makes it easier for customers to find them. Finally, businesses can use their Google My Business profiles to connect with customers through reviews and messages.
How to Create a GMB Listing
If you're looking to create a Google My Business (GMB) listing, follow the steps below:
1. First, head to business.google.com and click "Start Now."
2. Next, enter your business information and click "Continue."
3. On the next page, you'll be prompted to verify your listing. Google will send you a postcard with a verification code to the address you provided.
4. Once you receive the postcard, enter the code on the verification page and click "Verify."
5. That's it! Your GMB listing is now live.
How to Verify Your GMB Listing Without a Postcard
If your Google My Business postcard hasn't arrived, you can still verify your listing. Here's how:
1. Go to google.com/business and sign in with the same account you used to create your listing.
2. Click the three lines in the top left corner of the screen, and select "Manage location" from the drop-down menu.
3. Click the verified listing that you want to verify again. In the "Verify now" section, click the "Verify by phone" option.
4. Enter your phone number, and click "Call me now." Google will call you and give you a verification code to enter.
5. Enter the verification code, and click "Submit."
6. Click "Continue" to finish verifying your listing.
Why Choose NetLocal?
NetLocal is a top-rated Google My Business optimization service that can help you get the most out of your business listing. Our team of experienced professionals can help you improve your visibility and ranking and increase your customer base through targeted optimization.
Contact us today to learn more about how we can help you grow your business.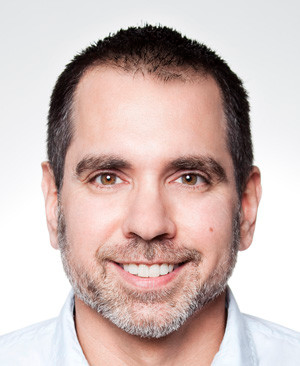 John DiBella is the founder and CEO of NetLocal, a local SEO agency specializing in SEO for consumer medical practices and author of the ebook
SEO for the Small Business Owner
.  email: john@netlocalseo.com