Introduction
Google My Business is a free and easy-to-use tool that helps businesses manage their online presences across Google, including Search and Maps. By creating a Google My Business listing, you can verify your business information, add photos and posts, respond to reviews, and more.
Keep reading to learn more about Google My Business and why it matters.
Why You Should Create a Google My Business Listing
There are many reasons why you should create a Google My Business listing. Some of the key benefits include:
1. Increased Visibility for Your Business
A Google My Business listing gives you a free page on Google that includes your business name, address, phone number, and hours of operation. It also allows customers to leave reviews and see photos of your business. This can be a great way to get more exposure for your business, especially if you don't have a website.
2. Improved Search Engine Optimization (SEO)
Having a Google My Business listing can help improve your SEO by making your business more visible on Google Maps and increasing your chances of being found in local search results.
3. Enhanced Customer Service
Google My Business allows customers to easily find your contact information and business hours so they can get in touch with you when they need to. You can also use the platform to quickly respond to customer reviews, which can improve your customer service rating.
4. Insights Into Your Customers
Google My Business provides insights about your customer base, such as their age, gender, and location. This can be helpful information when it comes to marketing and tailoring your products or services.
If you haven't created a Google My Business listing for your business yet, now is the time to do so. It's a quick and easy way to enhance your online presence and reach more customers.
How to Create a Google My Business Listing
If you're looking to create a Google My Business listing, you can easily do so by following these simple steps:
1. Go to google.com/business and sign in with your Google account.
2. If you don't have a Google account, you can create one by clicking on the "Create an account" link.
3. Once you're signed in, click on the "Add your business" button.
4. Enter your business name and address in the appropriate fields.
5. Choose a primary category for your business from the list provided.
6. Enter your phone number and website URL, if applicable.
7. Click on the "Add business photos" button to upload images of your business.
8. Review your listing for accuracy and click on the "Publish" button once you're satisfied.
Tips for Using Google My Business
1. Claim Your Business Listing
Make sure you claim your business listing on Google My Business. This will ensure that you have control over the information displayed about your business online.
2. Optimize Your Listing
Make sure to optimize your listing by adding keywords and a description of your business. This will help potential customers find your business when they search for it online.
3. Add Photos and Videos
Adding photos and videos to your Google My Business listing can help it stand out from the competition. This will give potential customers a better idea of what your business has to offer.
4. Respond to Reviews
Make sure to respond to all reviews, both positive and negative. This will show potential customers that you are engaged with your customers and care about their experience.
5. Use Google Posts
Google Posts is a feature of Google My Business that allows you to share news, events, and special offers with your customers. This is a great way to keep them up-to-date on what's happening at your business.
Following these tips will help you get the most out of Google My Business and attract more customers to your website.
Why Choose NetLocal?
NetLocal is the perfect partner for your Google My Business optimization needs. We are experts in this field, and have a proven track record of success. If you partner with us, we will work diligently to elevate your online presence and help you grow your business.
Contact us today to learn more.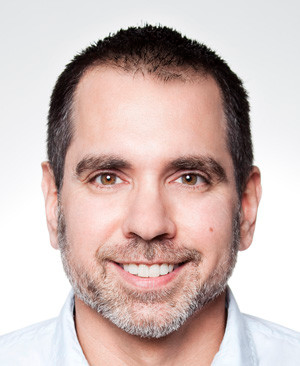 John DiBella is the founder and CEO of NetLocal, a local SEO agency specializing in SEO for consumer medical practices and author of the ebook
SEO for the Small Business Owner
.  email: john@netlocalseo.com