Introduction
If you're like many local business owners, you might not be taking full advantage of all the features included with your Google My Business account. Or, maybe you are aware of many of the features but don't know how to implement all of them.
Google My Business is one of the best ways to promote your business online, so it's crucial that you take full advantage of its features. By taking just a few minutes today to update your information on your GMB listing, you can be assured that potential customers will have access to the most accurate information about your business.
This article will explain what you need to know to be able to update your Google My Business account. Continue reading to learn more about how to edit your GMB listing with ease.
What is Google My Business and What Can it Do for Me?
Google My Business is a free online platform offered by Google that assists business owners in expanding their online presence and growing their businesses. Having a Google My Business account is important—particularly for locally-based businesses—because it gives business owners the control and flexibility they need to build strong online presences.
Once you create a GMB listing, you will be able to monitor and share important information about your business with potential customers, including your business's hours of operation, its location, and your website's URL.
You will be able to customize your GMB profile by uploading photos and posts that highlight your business's products and services. Customers will be able to find this information when they search for businesses on Google or Google Maps. In addition, businesses can use GMB to interact directly with their customers by posting updates, answering questions, and responding to reviews.
How Do I Edit My Google My Business Listing?
You can use GMB's editing tools to update your business name, address, phone number, website URL, and business hours. You can also add a description of your business, upload photos, and select categories that describe your business.
To edit your Google My Business listing, use the following steps:
Go to google.com/business

Sign in with the same Google account you used to create your listing

Click the three lines in the top left corner of the screen and select "Manage This Business"

Click "Info & Settings" and then select "Edit"

From here, you can edit your business name, address, hours of operation, and more

Once you're finished making changes, click "Apply" in the top right corner of the screen
Remember that making even the smallest of edits can help your local business stand out on Google Maps and in search results. So if you haven't already, log in to your Google My Business account and start making some edits.
Why Choose NetLocal?
If you are looking to do more with your Google My Business account than just make some minor edits—such as fully optimizing your listing to enhance its presence on the web—then consider partnering with NetLocal SEO. We have years of experience in local SEO, and our experts can help you take your digital marketing to the next level.
To learn more about our services, contact us today.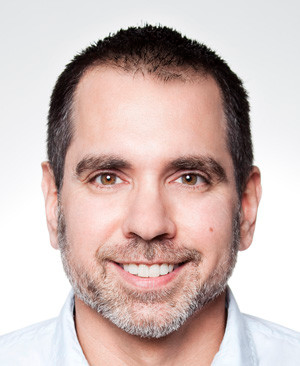 John DiBella is the founder and CEO of NetLocal, a local SEO agency specializing in SEO for consumer medical practices and author of the ebook
SEO for the Small Business Owner
. His education includes a Masters in Information Systems from Drexel university in Philadelphia PA. Along with his wife, Beth, he has started three successful businesses; a multi location medical spa, a medical marijuana doctor admin business and a SEO agency. email: john@netlocalseo.com