Introduction
If you're a business owner, it's vital to have a Google My Business (GMB) account and listing. However, it's not uncommon for businesses to end up with duplicate listings on Google My Business. This can happen for many reasons, such as if you've moved locations and didn't update your listing, or if someone else has created a listing for your business without your knowledge.
Duplicate listings can be confusing for customers and can make it harder for them to find the right information about your business. Continue reading to learn more about what to do if you discover a duplicate listing on your GMB account.
What to Do with a Duplicate GMB Listing
A Google My Business account allows you to manage your business information on Google, including adding photos, sharing updates, and seeing how you appear in Google Search and Maps. Having a listing for your business helps both returning and new customers find you.
If you have a duplicate listing on Google My Business, you'll need to take action to remove it. It can be done in just a few easy steps, which are outlined in detail below. Once the duplicate listing has been removed, you'll be able to manage your business information from a central online location.
If you don't have a Google My Business account, you can create one for free. Just go to the Google My Business website and follow the instructions. Once you have an account, you can add and manage your business listings. If you have any questions, you can contact Google Business Profile Help for assistance.
Why is My GMB Listing Marked as duplicate?
There are a few reasons why a business might get marked as a duplicate listing in your Google My Business account.
One possibility is that the listing is using the same name and address as another company that already exists in Google Maps. Another reason could be that your business has moved and you haven't updated your GMB listing's information.
In either case, it's important to address the duplicate listing so that customers can easily find and connect with your business. If you follow the steps below, you can get rid of the duplicate listing and keep your Google My Business account up-to-date.
To purge your GMB account of duplicate listings, follow these steps:
Sign in to your

Business Profile Manager

.

In the menu on the left, click on "Duplicate Listings."

Find the listing that is a duplicate of your business and click on the "Report" button.

In the pop-up window, select the reason why you are reporting the listing as a duplicate and then click on the "Submit" button.

Google will review your report and take action accordingly. Please note that it can take some time for Google to remove the duplicate listing. Also, once a location is removed, it can't be recovered. Update the location you want to keep with any important information from the location you want to remove.
Why Choose NetLocal?
Keeping your Google My Business account optimized for SEO takes both time and effort. If you need help with optimizing your Google My Business listing, NetLocal is the perfect partner for your business.
NetLocal is a full-service digital marketing agency that specializes in SEO and local search marketing. We can help you create and manage your Google My Business listing and optimize it for maximum visibility in local search results.
To learn more about how we can help you, contact us today to schedule a consultation.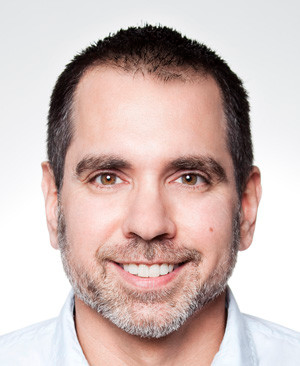 John DiBella is the founder and CEO of NetLocal, a local SEO agency specializing in SEO for consumer medical practices and author of the ebook
SEO for the Small Business Owner
. His education includes a Masters in Information Systems from Drexel university in Philadelphia PA. Along with his wife, Beth, he has started three successful businesses; a multi location medical spa, a medical marijuana doctor admin business and a SEO agency. email: john@netlocalseo.com