Introduction
There are many different ways to rank local businesses. Some focus on the quantity of citations, others on the quality. But whichever way you slice it, the following five types of citations are always among the most important.
Keep reading to learn more.
Why are Local Citations Important for Businesses?
1. Local citations play a major role in helping businesses rank higher in local search results. By claiming and optimizing your business' listings on top local citation sites, you can improve your chances of being found by potential customers in your area.
2. Additionally, citations help businesses build trust and credibility with online audiences. When customers see your business listed across a variety of high-quality sites, it helps them feel more confident about doing business with you.
3. Finally, citations can also drive traffic to your website. When people click through from your citations to your website, it helps boost your website's SEO and overall online visibility.
Types of Local Citations
There are a variety of different types of local citations that can help your website with its SEO. One of the most common is the business listing. This is where you list your business on websites like Google My Business, Yelp, and Bing Places for Business. You can also get citations from industry-specific directories, like the Better Business Bureau or Angie's List. And don't forget about online yellow pages directories like Superpages and Yellowpages.com!
How to Find Local Citation Opportunities
If you're looking to improve your local SEO, citations are a great place to start. Citations are references to your business name, address, and phone number (NAP) on other websites. They help Google and other search engines associate your business with the right location and increase your chances of ranking higher in local search results.
There are a number of ways to find local citation opportunities. The easiest is to use a tool like BrightLocal or Yext that will show you all of the directories where your business is listed. You can then claim or update your information on these directories as needed.
Another way to find citation opportunities is to search for relevant keywords and review the top results. Look for websites that list local businesses in addition to national businesses. These websites are likely good candidates for citations.
Finally, you can reach out to your customers and ask them to mention your business on their website or blog. This can be a great way to get more high-quality citations.
By following these tips, you can start building more powerful local SEO citations and see improved rankings in local search results.
What are 5 Great Local Citations?
Five great local citations for your business include:
1. Google My Business
2. Yelp
3. Facebook
4. Yellow Pages
5. Angie's List
Google My Business is the top local citation for most businesses, followed closely by Yelp. Facebook and Yellow Pages are also important, while Angie's List is a must-have for businesses in certain industries such as home services.
When it comes to local citations, accuracy is key. Be sure to claim and verify your business listings on all major directories, and fill out your profile completely and accurately. This will ensure that potential customers can find you easily and that your business appears as professional and trustworthy.
Benefits of a Strong Local Citation Profile
There are many benefits to having a strong local citation profile. One of the most important is that it helps your business to rank higher in local search results. This means that potential customers are more likely to find you when they are looking for businesses in your area.
A strong local citation profile can also help to improve the accuracy of your business information. This is especially important if you have multiple locations, as it can ensure that all of your information is consistent across directories. Having accurate business information can also help customers to find you more easily.
Finally, a strong local citation profile can help to build trust and credibility for your business. When potential customers see that you are listed on respected, authoritative directories, they are more likely to trust you and be more likely to do business with you.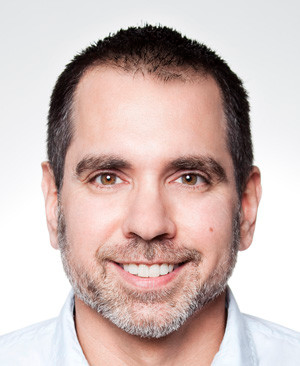 John DiBella is the founder and CEO of NetLocal, a local SEO agency specializing in SEO for consumer medical practices and author of the ebook
SEO for the Small Business Owner
.  email: john@netlocalseo.com