The first step to SEO success is to understand what makes a great article or page on your website. A strong, relevant article that will provide value to the user and create interest. This article should be free of spelling and grammar errors, provide information that is high quality and accurate. The words written should engage your audience. This article should be unique to the services you offer, unlike any other content on the web so it can rank better than industry related articles.
What is SEO?
The word, Search Engine Optimization is often abbreviated to SEO. That is what you are trying to do when you attempt to get a site ranked higher on a search engine result page (SERP). It's important because more traffic means more conversions and sales.
SEO is the process of improving the visibility of a website or webpage on organic (non-paid) search engine results pages (SERPs). This involves a number of techniques that help the search engine understand the subject matter of the website, which in turn produces higher rankings for targeted keywords. It's important because more traffic means more conversions and sales.
In simple words, SEO or Search Engine Optimization refers to promoting something so as to make it easy for the users to find the content they are looking for. For example, if a person is searching for books on "Turkey" in Google search engine, you want your page to be at top results so that it can be easily found by others who are doing similar searches for "Turkey".
You can increase your website's visibility on organic SERPs by taking advantage of certain SEO techniques, which are meant to improve your website's search ratings. One of the latest and most powerful SEO practices is "SEO copywriting."
What is SEO Copywriting?
The term "SEO copywriting" is used for writing articles that are both engaging to the reader, as well as being relevant in terms of keywords. These articles should be unique, free of any grammar or spelling mistakes. They should provide helpful information in terms of useful keywords, informative content and images.
The words written for SEO have to be persuasive, well-researched and properly placed with the right context to give your article that edge over other similar articles on the web. If executed correctly, these articles will boost your website's visibility on SERPs .
Why are SEO Keywords Important for a Website?
SEO (Search engine optimization) keywords are very important for your website to get more traffic and better ranking. Search engines like Google, Bing, Yahoo use the words which you type in their search box to find out what results you should see or where should they send the traffic.
By using SEO keywords in OpenCart, people will be able to find your site through popular search engines like Google, Bing or Yahoo. This is why it is essential to use relevant keywords in your store. It will help others reach your website easily and quickly.
Make sure you describe what your theme does with correct tag words. You can also explain your theme's features with the help of tags, so that people who are not familiar with OpenCart can find out what your theme is all about.
In order to generate a successful SEO campaign for an ecommerce store, you should make sure to use seo keywords in blog posts and product pages as well. Titles and descriptions of products play a vital role in influencing your web pages' rankings.
Use relevant keywords to get traffic from search engines. Include words that consumers will use when looking for products. When you write blog posts, include the relevant product keywords in the title, content and tags. Optimize images by naming them with descriptive text. Use alt tags to identify images.
Common OpenCart SEO Keyword Optimization Mistakes
There are many SEO experts who do not know what is seo keyword in opencart example, so they use the wrong keywords which have no relevance with your website or product. For example, if you are selling children's shoes, then "best price for kids golf shoes" is not an appropriate seo keyword for your site. Instead, you should use words like: buy kids golf shoes, best price for girls golf shoes and so on.
Most of OpenCart users claim that they have done seo keyword optimization in their store but actually they haven't written any unique content with the help of certain keywords. You should try to avoid low-quality content on your website otherwise Google will consider you as a spammer.
Remember that you should use keyword phrases rather than single keywords. When you use long tail keywords, search engines like Google will consider your store as a relevant result and thus rank it higher than other sites that do not offer such content.
Important Tip for OpenCart SEO Keyword Optimization
When you are writing a blog post, make sure to use the first paragraph of your article as a meta description <meta name="description" content="…" /> . You can also include keywords in this description but it should be relevant with the rest of the content on that page. This way, you will be able to boost your OpenCart seo keyword positions.
Conclusion
Writing with proper grammar plays an important role in the success of your campaign. Search engines cannot understand how you are ranking for different keywords if there are many spelling mistakes in your articles. There are certain tools that can help you find out the most important keywords for your website. Try to find out the popular search terms, so that you can use them in your store.
SEO Keywords in OpenCart are very important for the success of your website and products. You should always use relevant keywords that will get people's attention when they are looking for certain goods or services on popular search engines like Google, Bing, Yahoo.
You can also hire professionals who have knowledge about this type of project to complete it successfully. Hiring seo expert india will also help you to get the task done quickly and efficiently.
You should always remember to write original content with the help of certain keywords. People who are searching for your products will definitely check out your website, if they find that it is relevant with what they are looking for. Good luck!
NetLocal SEO
565 Greenfield Rd,
Lancaster, PA 17601
(717) 406-1763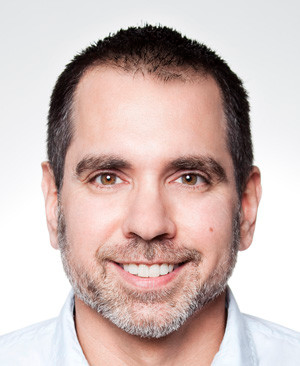 John DiBella is the founder and CEO of NetLocal, a local SEO agency specializing in SEO for consumer medical practices and author of the ebook
SEO for the Small Business Owner
.  email: john@netlocalseo.com