Small Busineseses need to Optimize their Facebook Pages for the New Graph Search
On Jan. 15, 2013, Facebook unveiled a limited beta version of Graph Search, a utility that should make it easier for potential clients to locate a Facebook-registered business. The initial rollout will be available to a limited number of users, giving business owners a chance to polish their pages in time for the expected deluge of searches.
What Graph Search Does
Graph Search hopes to provide Facebook users with a simple means of browsing its pages. Many searchers will use the facility to seek out people, groups and activities of interest. However, this tool will also enable a searcher to find small businesses that have a strong Facebook presence and an optimized page.
In typical search engine fashion, Graph Search will return the most relevant data first. However, Google's mercurial algorithms will not apply here. Instead, the ranking of the Graph Search results will depend entirely on information and content that the business has specifically shared on Facebook. Perhaps most significantly, pages with the largest number of fans will outrank the others in this regard, giving new meaning to the expression "Like us on Facebook."
Optimizing Your Facebook Page for Graph Search
Because Graph Search will pull most of its data from fields on your company's information page, it's important to format and fill them out properly. Put text in the text fields and numbers in the number fields. Think of the free-form description fields as your chance to enter keyword-heavy text.
If your Facebook page serves as the online presence of a traditional brick-and-mortar, be sure to fill out the address fields completely. Include the city and perhaps the state to assist those who might be searching on those parameters. Leave no fields blank and make certain to share the information on Facebook.
Keeping Your Facebook Page Current
A regularly updated Facebook page will enjoy an improved position in any Graph Search result. Regular blog posts will help in this regard. So will the addition of photos which, when tagged with keyword-rich descriptions and business information, could almost double as items in a searchable product catalog. You will have to make a point of sharing each new addition since unshared items will not appear in Graph Search results.
Because it's important to garner as many fans as possible, your Facebook page should serve as a means of reaching out to potential clients. Engage them fully. Give them a reason to interact with your page on a daily basis and encourage them to become fans.
Will Graph Search prove a worthy Google opponent? Only time will tell. Until then, just to be on the safe side, it might behoove every small business owner to spend a bit more time to Facebook.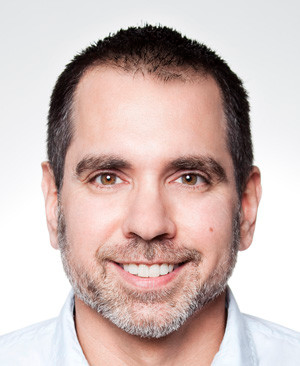 John DiBella is the founder and CEO of NetLocal, a local SEO agency specializing in SEO for consumer medical practices and author of the ebook
SEO for the Small Business Owner
.  email: john@netlocalseo.com