There are nearly half a million Botox related searches on google in the United States every month. As a practitioner you can't afford to not be present for those searches.
Botulinum toxin, also known as Botox, is a popular cosmetic procedure provided by the brand Allergan. The recent growth in the Botox cosmetic industry has significantly ramped up the competition. In order to cut through the noise and reach more clients, your plastic surgery practice needs to implement digital marketing techniques.
As a medspa or plastic surgeon, you have to use methods that will successfully promote your business and attract more customers than your competitors.
The advantage of using digital marketing strategies is that they take advantage of the ever-expanding digital platforms which consumers use every day.
The aesthetic industry has become much more competitive in recent years due to the increase in the number of practices offering cosmetic surgery and anti-aging Botox services. That's why you need digital marketing campaigns to stand out from the rest.
Keep reading to learn more about the importance of digital marketing and the different tactics you can use to take your practice to the next level.
Botox Marketing

and Your Practice
Botox is a popular cosmetic procedure, but you still need to promote your healthcare practice and its unique services. Internet marketing is the perfect solution for your practice in this digital era. Implementing digital marketing will help your business grow and establish an influential online presence.
Aesthetic marketing techniques are vital for your med spa because they will help you reach people across the globe. Most people spend about 80% of their time on the internet, so digital marketing is by far the most efficient way to reach them. In addition, you'll secure more leads by building a robust online presence.
Implementing digital marketing strategies will help you gain a competitive advantage in the aesthetic industry. In all likelihood, your competitors are already taking advantage of the digital marketing landscape. Therefore, if you want your practice to keep up with them, you should invest in online advertising.
Another reason why digital marketing is imperative for your Botox practice is because it allows you to target your ideal customers. You can use it to market your practice directly to the users who are interested in your services.
Identify Your Target Audience
One of the reasons digital marketing is more effective than other promotional techniques is its ability to identify target audiences. Every Botox practitioner should target the specific group that wants their products and services. This knowledge can enable you to offer customized ad experiences to them.
The first step of this process involves evaluating your existing clients and their demographic information. You should approximate their age so that you can determine the demographics on which you need to focus.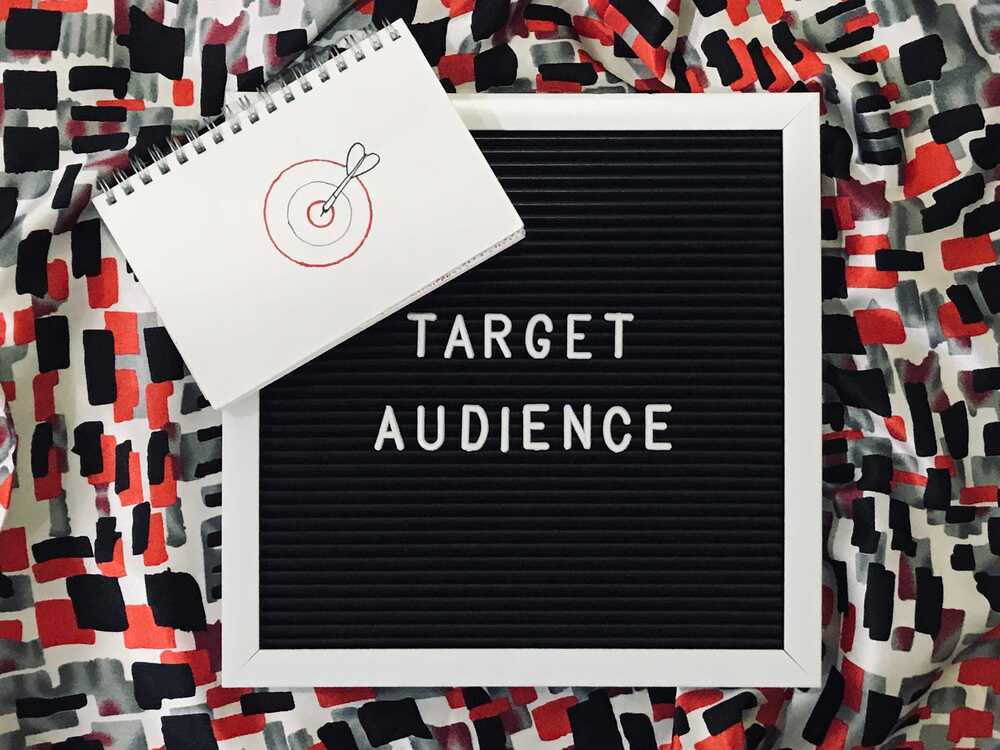 For example, suppose you often serve women 35 and older and you identify a 20-year-old patient seeking Botox treatment on an infrequent basis. In that case, you'd know that your aesthetic practice should also cater to younger customers.
A significant component of identifying your business' potential clients is gleaning details about their lives. For example, you should learn about the industries in which your potential customers work and what types of relationships they're in.
If you outsource your marketing to a marketing agency, they'll need that information to design your marketing campaigns.
Want a no Obligation SEO Review of Your Website?
In order to execute a successful marketing campaign for your aesthetic practice, you need brand positioning. Every Botox practitioner should consider implementing marketing practices that make their business unique. Brand positioning enables you to convert your target audience into your patients.
Showcasing the results of your services will motivate users to choose your business over your competitors. You should share "before" and "after" photos for the procedures to achieve that effect. For example, if you are targeting millennials, display the results of trendy procedures like the Botox Brow Lift.
Alternatively, you can initiate partnerships with local social media influencers and businesses in the beauty industry. This strategy will gain you more referrals and help you reach your target customers faster. Influencers can also redirect traffic to your various social media accounts.
When selecting marketing ideas for brand positioning, take note of the information you give to your patients during consultations. You should help them understand that Botox treatments are like any other skincare product in that the results take time to materialize. Being fully transparent can help you build trustworthiness with potential patients.
Botox Digital

Marketing Channels
Digital marketing is currently a common practice among firms offering cosmetic services. The increase in the number of active internet users has presented an excellent opportunity for businesses to invest in online marketing campaigns.
The following are the digital marketing channels that can expand brand awareness for your practice and lead to new patients:
Search engine optimization (SEO) is a crucial promotional tool for your aesthetic practice. It boosts the ranking of your website so that you can rank higher on search engine results pages.
SEO not only captures the attention of internet searchers and enhances your online visibility, but it also generates leads because customers are more likely to click on Google's top results.
This channel is an influential digital marketing tool because it has billions of users and allows for two-way communication. Your aesthetic practice can use social media platforms to for promotion, connection, and harnessing users' attention.
Web design simply involves the enhancement of your aesthetic practice's website. It ensures that your site is easy to use, find, and click and that it has a rapid loading speed. Web design also influences how potential customers perceive your brand because they associate the site with your activities.
Pay Per Click (PPC) engages passive users and converts them into customers. For example, a user might become interested in your practice and even become a patient if they click on an ad that leads them to your practice.
PPC ads often appear as videos or sponsored stories on websites or social media accounts.
Creating a Botox

Digital Marketing Plan
Botox practitioners should create a comprehensive marketing strategy that includes every digital marketing channel in order to boost brand awareness and connect with their target audiences.
For example, digital marketing empowers you to reach customers that search for Botox products on Google and social media at the same time. A holistic marketing strategy will also help you remain relevant in the dynamic and constantly-evolving Botox space.
Use Marketing Professionals
Implementing a digital marketing plan is challenging, especially for people without marketing experience. So, why not outsource your advertising to an experienced marketing agency like NetLocal?
NetLocal can help you create the optimal online campaign for your aesthetic practice. You will undoubtedly achieve your marketing goals if you work with a marketing agency like NetLocal that understands your brand.
Marketers in today's aesthetic industry are focused on digital marketing like never before. And, fortunately, more and more people are seeking products that can make them look younger and more attractive, which explains Botox's surge in popularity. Hiring a marketing partner might just be the best way for you to craft a killer marketing campaign.
Learn more about our Local SEO Services?