Introduction
It's frustrating when your business doesn't show up on Google. You work hard to create a website and fill it with valuable content, but you still don't rank as high as you expect. What could be the problem?
In this article, we'll explain why your business might not be showing up on Google and what you can do to fix the problem. Keep reading to learn more.
What is Google My Business and Why Do You Need It?
Google My Business is a free service offered by Google that allows businesses to create and manage their online presence across Google, including Search, Maps, and Google+. By creating a Google My Business listing, you can provide accurate information about your business, such as hours of operation, contact information, and even photos.
Additionally, you can use Google My Business to post updates and announcements, which can help keep customers informed about what's new with your business.
How to Create a Google My Business Account
To create a Google My Business account, visit https://business.google.com/ and click "Start now." Enter your name and email address, and then click "Create account."
On the next page, enter your business information. Be sure to provide accurate information, including your business name, address, and phone number. You can also add your business website and a brief description of your business.
Once you've entered all the required information, click "Finish." Your Google My Business account is now created!
If you're having trouble creating your account, or if your business doesn't show up on Google, you can always contact Google's support team.
How to Verify Your Business on Google
If you want your business to appear in Google search results, you'll need to verify your business with Google.
To verify your business, follow these steps:
1. Log in to your Google My Business account.
2. Click the "Get Started" button in the Verify Your Business section.
3. Enter your business information, then click "Send Verification Code."
4. Google will send a verification code to your business address. Enter the code in the space provided, then click "Verify."
5. Once your business is verified, you'll be able to manage your listing and appear in search results.
If you're having trouble verifying your business, Google has a few tips that may help:
Check that you've entered the correct business information.
Make sure your website is published and can be accessed by Google.
If you have multiple businesses, each one will need to be verified separately.
If you're still having trouble, you can contact Google directly for help.
What to Do if Your Business Doesn't Show Up on Google
If your business doesn't show up on Google, you may need to submit your website to Google. You can do this by using the Google Search Console. You will need to create a free account and then submit your website. After you have submitted your website, it may take some time for Google to index your website and include it in its search results.
If you need help submitting your website to Google, you can contact a professional SEO company like NetLocal.
How to Improve Your Business's Google Ranking
If you want to improve your business's Google ranking, use the following tips:
1. Make sure your website is search engine friendly.
2. Optimize your website for keywords related to your business.
3. Include links to your website from other websites with high authority.
4. Publish high-quality content regularly on your website and blog.
5. Use Google AdWords to create targeted ads that will improve your business's visibility.
6. Make sure your Google My Business listing is up-to-date and optimized.
7. Use social media to generate buzz around your business.
8. Get listed in online directories relevant to your industry.
9. Make sure your website is mobile friendly.
10. Ask customers to leave reviews on Google and other third-party websites.
If you're not showing up on Google, it's likely because your website is not optimized for search engines. By taking the steps above, you can improve your business's Google ranking and start to show up in search results.
Why is My Business Not Showing Up on Google Maps?
There could be several reasons why your business is not appearing on Google Maps. Some reasons could include that your business is not verified, your address is incomplete or incorrect, or there is a problem with your Google My Business listing. If you suspect that there is a problem with your listing, you can visit the Google My Business support page for more help.
In some cases, it may take a few weeks for your business to appear on Google Maps after you have completed all the necessary steps.
Why Choose NetLocal?
NetLocal SEO is a top-rated Google My Business optimization service that offers affordable, professional, and effective GMB optimization. If you want to optimize your GMB listings and execute more efficient digital marketing campaigns, reach out to NetLocal today.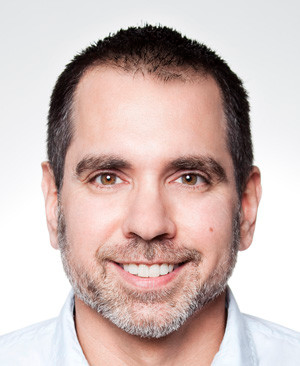 John DiBella is the founder and CEO of NetLocal, a local SEO agency specializing in SEO for consumer medical practices and author of the ebook
SEO for the Small Business Owner
.  email: john@netlocalseo.com