Introduction
If you have a Google My Business listing already established, you may be wondering what your URL is for it, or how best to use it. Obtaining your Google My Business URL is quite simple, and this article will give you the details you need to locate it and put it to good use.
Keep reading to learn more.
What is a Google My Business Listing and Why Do You Need One?
A Google My Business listing, or profile, is a free online business profile listing that allows you to provide vital details and photos of your business. It helps your customers locate your business and learn more about your goods and services.
By creating and maintaining your business's Google My Business profile, you will improve your business's visibility in Google's search results. Also, your business' profile will provide vital information to your customers about your business, including your location and the goods and services that you provide.
How Locate Your GMB URL
If you are looking for your Google My Business URL, simply follow the steps below.
Assuming you have a Google My Business account and are logged in you can find your URL by clicking on the "Info" tab on your business dashboard. (If you need to login to your account, you can use this link:

https://www.google.com/business/

).

On the right-hand side of the screen, beneath your business name and category, you will see a link that says "View on Google."

Clicking this link will take you to your Google My Business listing, where your URL will be displayed in the address bar of your browser.

Copy the URL to use for marketing (email sequences), sales, social media, or any of your other business-building endeavors.
All of the power behind your business's Google My Business listing lies in your hands. By regularly monitoring your listing to make certain that all the information in the profile is correct, consistent, and up-to-date will pay off for your business in the end.
Google My Business allows you to appear in Maps and Google Local Pack listings. It's also free and easy to use. In addition, it enables customers  to leave reviews of your business, which can boost your online reputation.
If you wanted to know what your business's Google My Business URL was and where to find it, following the steps provided in this article will be of great help. So why not give it a try today? You may be surprised at how easy it is to find your Google My Business URL.
Why Work With NetLocal?
NetLocal is a trusted name when it comes to optimizing Google My Business listings. For years, NetLocal has been helping businesses achieve success on Google My Business. Our experts have the knowledge and experience to get your business listed in the top results for your desired keywords.
Contact us today to learn more about our services and how we can help you supercharge your digital marketing.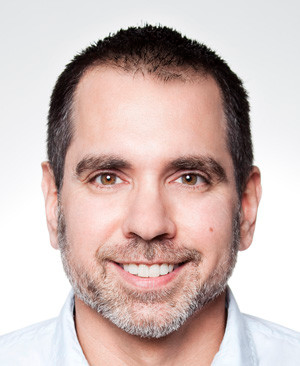 John DiBella is the founder and CEO of NetLocal, a local SEO agency specializing in SEO for consumer medical practices and author of the ebook
SEO for the Small Business Owner
.  email: john@netlocalseo.com