Introduction
In this post we will discuss some techniques, tips and tools for keyword discovery to be used in your SEO campaigns. This post is about SEO keywords for skin care but cam be used for any local business SEO project.
The cosmetic medical  industry is expected to grow more than 15% per year. But the competition has grown along with the demand. The absolute best way that you can establish and grow your customer base is by ranking well on google search.
Not only does good SEO lead to more customer inquiries but it also informs your prospective customers about the authority of your brand. When searches find your medspa, dermatologist or plastic surgery practice at the top of the search results, it helps to inform the searcher about your status. This is especially important for medical related businesses.
Learn more about NetLocal Dermatologist SEO
What are SEO Keywords and Why are They Important for Skin Care Businesses?
SEO keywords are important for skin care businesses because they help to target potential customers on search engines. When a customer searches for a particular skin care product or service, the SEO keywords will help to ensure that the business' website appears as one of the top results. This can result in more website traffic and ultimately more sales.
Keyword research is the first step in the SEO process. All of our content and the content's structure is determined by the intent and behavior of people searching on google. (caveat – also what google "thinks" about those searches too. But that's for another post)
Something that people new to this sometimes have trouble absorbing – we are not trying to create demand here, we are researching the demand, expressed in the form of search queries, and then trying to be present when the search occurs. it's like we are spinning a web to catch clients.
How to Find SEO Keywords for Your Skin Care Business
Once you dive into keyword research you may be surprised by the variety of phrases people use to search for skin care services.
Here is a small sample from the google search console of a medical spa filtered for search phrases with the word "skin".
laser skin resurfacing cost
skin resurfacing cost
skinmedica peels
laser skin med spa
laser skin resurfacing price
laser skin resurfacing near me
skinmedica vitalize peel
co2 laser skin resurfacing cost
laser skin resurfacing before and after
improve skin elasticity
This is only a sample of 10 of the roughly 1,000 keyword phrases that this website had impressions for with the word "skin" in it. More on that later. But you can see the amount of variety in this small sample. This is why the research is important; to dig up all these variations and then to optimize for the most productive ones.
Tip: Search phrases that have the words "price", "cost", "how much", "near me" and "before and after" have great conversion rates. These are the types of phrases people use when they are ready to book a consult. They have what's called "commercial intent".
Best SEO Keyword Tools
When doing keyword research I like to use several tools to dig up as much data as possible and to cross reference.  I do this to build a picture of the topic and to create page outlines and website structures. You will want to use these tools to develop content that is comprehensive on the topic you are covering. This is one of the signals that google will use to identify your website as an authority on the topic. In this case, skin care treatments.
  Free Keyword Tools
We will cover the three keyword tools offered by google that are easily accessible and free. You need only have a google account to use them.
    Google AdWords Keyword Planner
The Adwords Keyword Planner is a great tool for finding keywords related to your business. You can start by entering phrases you would use to search for the topic you are researching. These are called "seed keywords".
The planner will then generate a list of related keywords and monthly search volumes. It will also show seasonal trends. This list can be downloaded into an excel spread sheet and used for our optimization.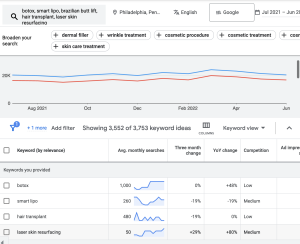 Benefits
1. It's Free
2. It's google. Your getting your info first hand from the source
3. It allows you to target your research for specific locations… ie States, cities, etc. Most of the other tools will only give you aggregate national total which can be a good generalized proxy, but searches may differ from region to region.
    Google Search Console
I use the search console almost everyday for keyword research among other things. One of the first things you should do when launching your website is to create a search console account. This account will give you a lot of information about your website all google which will include keywords used to find your website.
Once you have a project launched and you're getting some visibility you can research impressions and clicks to your website. You can get insights into what keywords google is showing your website for and how many of them resulted in clicks.
Tip: Look for keywords that are relevant, have high impressions and low or no clicks. These are opportunities for your SEO. If you aren't well optimized for that keyword either try to enhance it's optimization on the page that is already getting impressions for it (you can see this by clicking on the keyword and then the "Pages" tab) or, if the keyword gets lots of impressions (ie lots of opportunity) you may want to create a blog post optimized specifically for that keyword. Rinse and repeat.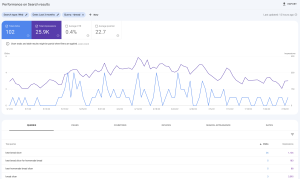 Benefits
1. Same as 1 and 2 above
2. Allows you to find lots of opportunities to improve you site visits for good keywords.
    Google Trends
Google Trends can help you gauge the relative search volume of different keywords over time. This can be helpful in determining which keywords are trending for your business. This can help you to plan ahead to optimize for growing demand or decide not put resources into keywords that are trending down.
Google trends does not show you raw data on the number of searches. It uses an index and only shows relative trends, not amounts. You can enter multiple keywords and compare their index values to get an idea of there relative search volume.
Google trends allows you to drill down to the metro region level to see trends for geographic targets. This can be useful if you are considering opening a location in another State or metro region. If you combine google Adwords keyword planner with the google trends data you can get a good sense for current search and trends for demand to help inform your decision.
Tip: I find this especially useful when considering whether or not to add a new service. I think it's safe to say that if there's demand for something people will be searching for it on google. If the service is growing in demand then most likely searches will be too.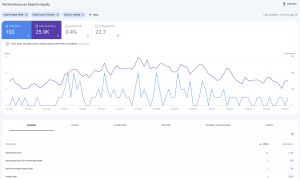 Benefits
1. Same as 1 and 2 above
2. Helps you allocate resources to growing demand and make informed business decisions.
Subscription Keyword Tools
As noted above, I do use these tools in combination with the free google tools but we are not going into detail about them for this post.
These tools offer great features such as keyword difficulty (how hard it may be to rank), keyword gap analysis (what does your competition rank for that you do not) and topic and phrase organization/planning, among other things.
Currently I primarily use Ahrefs and writezen. Ahrefs and SEMrush are very similar for keyword research. I think it's mostly a matter of taste and habit as far as which one to use.
Ahrefs is a standard in the biz. Their keyword difficulty score and domain rating scores are used throughout the web and incorporated into many other SEO tools.
Writerzen is a newcomer. Writerzen is good for overall topic research and organization of content. They have a feature that allows you to "cluster" keywords into topics and sub topics to help create a content plan.
The other writerzen feature I use a lot is something called golden score.The golden score is based on the number of searches using a phrase compared to the number of websites on google with the phrase in the title of the page. This helps to determine the competitiveness vs the opportunity for expending resources to optimize for a phrase. It helps answer the question – What is the likelihood, based on the current authority of your website, that you can rank well for that keyword and is it worth the effort.
When I'm putting together a content plan I will cross reference the golden score from zenwriter with the keyword difficulty score from Ahrefs to get a better picture of the difficulty level.
How to Use SEO Keywords on Your Website
Once you've come up with a list of potential keywords, it's time to start using them in your website content.
Well not exactly. You will first need to organize these keyword into a topic that is well organized and comprehensive. This can be done by creating site maps and outlines for pages. You will also want to get a feel for the competitiveness of the keywords so you can plan a strategy that will start getting results before the end of time. This is a "wholenother" topic and too involved to include here.
But one of the most important places to use SEO keywords is on the web page.
1. URLs – Put the keyword in the URL by naming the page using the keyword. Here's and example: Our keyword is "botox philadelphia". Here is the URL bellamedspa.com/botox-philadelphia/.
Tip: USe dashed between words, don't include words like "the" or "a" and try not to make the URL too long (try to stay under 80 characters)
2. Page Title – this is meta info that is not shown on the page. Where you will most likely see it is in the link in the organic search results on google.
tip: put the main keyword at the front of the Title and try and include a call to action or special offer. it will generate more clicks… more clicks = more inquiries and also help with your click through rate an optimization.
3. Headings – These are you H1, H2, H3 and so on tagged headings. Make sure your main keyword is always in the main heading, H1 tag.
Tip: Make sure there is only one H1 heading and that it comes before any other headings. Your headings structure should form a well organized outline.
4. Meta Descriptions – Some say it's important to have the main keyword in here, some say not. I say put it in because it might be helpful and won't hurt.
5. Body Text – This is the paragraph sections. You will want the main keyword phrase at least a few times in the paragraphs. But don't get too carried away, google will see it as spammy.
6. Image alt tags – Use your main keyword in here. If you have multiple images (you should) change it up with variations of the main keyword.
Tip: tagging images keyword and geo information can help.
Measuring the Results of Your SEO Keywords
Once you start using SEO keywords, it's important to track the results to see if they're having the desired effect. There are a few different metrics you can use to do this:
1. I mostly use google search console for measuring results. There are other proxy measures of progress but if you are trying to get clicks from good keywords this is probably the best source for a detailed and broad view.
2. Check your search engine rankings. Are you appearing higher in search results for your chosen keywords?
3. Analyze your conversion rate. Are you getting more good quality inquiries for the services you are optimizing for. This is the final goal after all.
It Takes Time
The effects google's ranking of your page or post from keyword research and content production takes time. Google doesn't usually instantly rank you right at the top. The efforts you make will be cumulative and overtime build your authority with google and see better rankings and more site visits.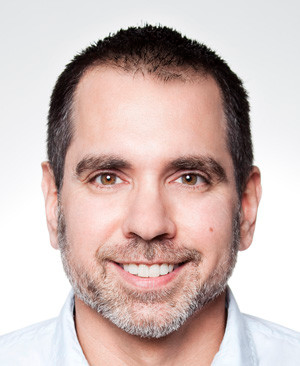 John DiBella is the founder and CEO of NetLocal, a local SEO agency specializing in SEO for consumer medical practices and author of the ebook
SEO for the Small Business Owner
.  email: john@netlocalseo.com