Introduction
Every month in the U.S., there are nearly 600,000 online searches for "gym near me." That means there are countless people trying to find a gym like yours.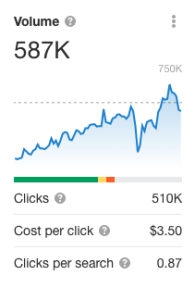 NetLocal has many years of experience in the local SEO space, and we have a fantastic track record to show for it. Read on to learn more about marketing for gyms and how we can help take your gym to the next level.
Gym-goers are using the Internet to find gym locations, workout trends, and instructor training programs. According to an article on fitnessmagazine.com, "today's health clubs should not only rely on traditional marketing but should also take advantage of digital advertising." To be successful in this modern age of technology, it is essential for gym owners to invest in online marketing services.
Online Marketing Services for Gyms
All gyms need to have a presence that is both visible and sustainable to potential customers. The main concern for most gym owners is marketing the business online to make sure it shows up on searches and other places. With online marketing, there are many ways to interact with the customers and take their inquiries offline.
Why Gyms Need Online Marketing Services
Many people find it difficult to find or identify the best fitness center for their needs. As the gym space grows more crowded and competitive, it's more essential than ever that you find an agency that can help you grow your business quickly.
Marketing your business on the internet is the most cost-effective way to reach thousands of potential customers. The reason why most gyms need online marketing services is because they are not able to afford this by themselves, especially with all of the other costs that they have.
There are many benefits to outsourcing your marketing needs to a professional company. You will spend less time on running your business and be able to focus on doing what you do best, working out! As gyms are competing with online fitness websites, standing out is even more important. By outsourcing your marketing to an agency, you are able to stand out from your competition in a unique way.
A large portion of local businesses never have online marketing services implemented because they are unaware that their business can start growing significantly when they do so. A gym's online marketing campaign will not only expand the reach of their business to bring in more customers, but also create brand recognition, help increase revenue and retain loyal customers.
How to Find an Agency
When it comes to online marketing services, it can be tough to know where to start. You need an agency that understands your target audience and can create a campaign that will reach them. Here are a few tips on how to find the right agency for your business:
1. Do your research. There are many agencies out there, so take the time to do some research and find one that fits your needs.
2. Ask around. Talk to other business owners and see if they have any recommendations.
3. Check out reviews. Read online reviews to get an idea of what other people think of the agency.
4. Meet with the agency in person. Once you've narrowed down your options, meeting with them in person will help you get a feel for the culture and whether it would be a good fit.
5. Ask about their experience. What other gyms have they worked with? Do they specialize in that area or work with many types of businesses?
Benefits of Outsourcing Your Marketing
When it comes to your business, you want to make sure that you're doing everything possible to make it successful. However, sometimes you may not have the time or resources to do everything yourself. That's where outsourcing your marketing needs to a professional company can be a huge help. Here are some of the benefits of doing so:
1. Increased Exposure – When you outsource your marketing to a professional company, they will have a lot more experience and knowledge than you do about how to get your business in front of potential customers. They will know where to advertise and market your business in order to reach the right people, which can result in a lot more exposure for your company.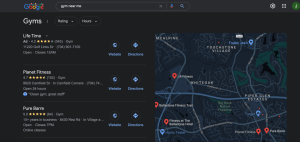 2. More Time to Focus on the Big Picture – When you outsource your marketing to a professional company, they can handle everything from ads and social media campaigns to networking and collaborating with other businesses, all while you're free to focus on running your business. Whether you're trying to expand your customer base or simply increase awareness about the products or services that your gym offers, outsourcing can be a great option for gym owners.
3. Experience and Technical Knowledge – While building your own marketing strategy and trying to execute it can be incredibly helpful, you also need to have the knowledge and experience necessary to do so. Businesses that outsource their marketing often work with professional companies that have years of experience in this field and plenty of technical knowledge that can be useful for marketing your gym.
4. Improved Results – Working with a professional company can provide you with better results than attempting to run your own marketing campaign without any experience or knowledge of the field. Marketing is very difficult, which is why it requires so much time and effort in order to achieve good results. Outsourcing your marketing can provide you with better results in less time.
Conclusion
As a gym owner, you may feel like marketing is out of your reach. You know that it's important to do so if you want to increase your customer base and bring in more business; but what should you do? What are the best ways to market yourself online? How can you get started with an agency or marketing plan for your business without all the time and resources necessary? If this sounds overwhelming, don't worry-we're here to help!
Check out the rest of our site to learn more about how we can help you attract and retain new customers, and feel free to schedule a free analysis of your website!
NetLocal SEO
226 W. Rittenhouse Square
Philadelphia, PA 19103
phone: (215) 874-0744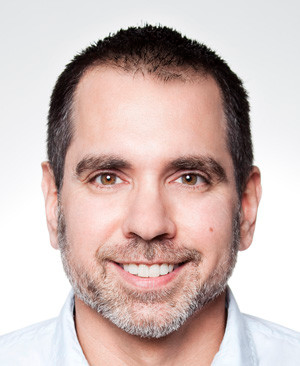 John DiBella is the founder and CEO of NetLocal, a local SEO agency specializing in SEO for consumer medical practices and author of the ebook
SEO for the Small Business Owner
.  email: john@netlocalseo.com