Introduction
The medical spa is a growing industry.  As more people are becoming aware of the benefits, it has become increasingly competitive to get new clients. There are many ways to promote your business and the most effective way is through digital marketing. Digital marketing can be expensive but with NetLocal's help you can save time and money while getting results that will grow your business in no time!
Medical Spa Marketing
Medical spa marketing can be difficult. It can be hard to know where to start and what to do. That's where the medical spa digital marketing experts at NetLocal come in. We have years of experience in this field and know how to get you the results you need.
One of the most important aspects of marketing a medical spa is creating a strong online presence. This means having a website that is well-designed and optimized for search engines, as well as a social media presence. We can help you with all of that and more. We can help you create a marketing strategy that is tailored specifically to your business and will help you reach your target audience.
Digital Marketing
Digital marketing is the process of using internet-connected smartphones, tablets, televisions, and other devices to reach potential customers. A digital marketer might use platforms like Facebook, Instagram, YouTube, Snapchat, Pinterest, Google Ads, or Bing Ads to advertise.
Digital marketers are constantly looking for the most effective ways to target their customer base through social media channels. The industry is always changing so it is important for marketers to keep up with the latest trends.
A digital marketer's job can be broken down into four areas: strategy planning, creative development and implementation of advertising campaigns that are personalized to the habits of each customer being targeted across a variety of different mediums.
The second area is analytics which helps marketers understand how customers are interacting with their ads and what is working and what isn't.
The third area of responsibility is maintaining the customer relationship by providing insights gleaned from the analytics as well as developing new and innovative ways to keep customers engaged.
Fourth, and finally, is search engine optimization which ensures that a website appears as the top result when certain keywords are entered into a search engine and is primarily the responsibility of an SEO manager such as NetLocal.
Expertise
Being in the digital marketing industry for over three decades has given NetLocal an invaluable expertise in the field of medical spa marketing and digital marketing. This experience is what makes NetLocal the go-to for anyone looking to grow their business online.
NetLocal specializes in pairing clients with vendors that understand their needs – whether you are a retail clothing company, gym, or medical spa. The client benefits from having access to top quality vendors who will not only meet but exceed expectations.
Proven Track Record
It is important for you to understand the key strategies that one of the top digital marketing companies will employ when marketing your business. NetLocal has been in this industry for over fifteen years and during this time has created a proven track record of success.
Services
NetLocal's medical spa digital marketing experts are here to help you with your medical spa SEO optimization. NetLocal has the expertise to make sure that your medical spa is getting the attention it deserves.
We offer a wide range of SEO services, and you can contact us today for a free consultation!
Conclusion
NetLocal is a digital marketing company with proven track record of success. We can help your medical spa grow its online presence, make sure it gets the attention it deserves, and drive more traffic to your website. Contact us today for a free consultation!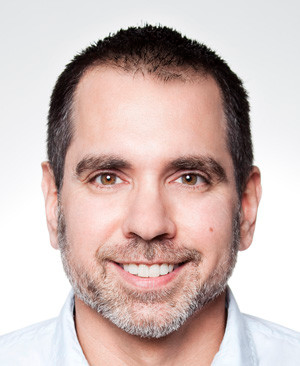 John DiBella is the founder and CEO of NetLocal, a local SEO agency specializing in SEO for consumer medical practices and author of the ebook
SEO for the Small Business Owner
.  email: john@netlocalseo.com