Introduction
Med spa internet marketing is a great way to promote your business, but it can be difficult to find the right agency. That's where NetLocal comes in. We have many years of experience helping businesses increase their revenue through local SEO, and we have a stellar track record to prove it. Read on to learn more about SEO for med spas and how we can help improve your practice.
Finding the right company is important because you want one that will not only do an excellent job of promoting your business, but also make sure they are qualified and have experience in this field.
The following article discusses how to choose the best med spa internet marketing company for your needs. It provides some general information about what med spa internet marketing entails as well as tips on how to get started with it!
What is Med Spa Internet Marketing?
Med Spa Internet Marketing is a marketing strategy that helps to increase the exposure of a spa on the internet. There are a number of different advantages associated with using a Med Spa Internet Marketing strategy including reaching a larger customer base and generating an increased amount of revenue.
How Does it Work?
There are two main ways that Med Spa Internet Marketing works. The first way is by improving your SEO rankings through various tactics such as social media marketing, search engine optimization, and content marketing. The second way is by making use of one of the many social media sites for promotional purposes.
For example, you could write blog posts about your products and services and share them on your company's social media pages. Or, you could post pictures of your med spa and treatments on Instagram or Facebook and ask people to visit your website to learn more about what you offer.
Med Spa Internet Marketing Benefits
Internet marketing is a great choice for med spas because it offers a lot of benefits that traditional marketing methods don't. For example, internet marketing is very affordable. You can reach a large number of people with your advertising message at a fraction of the cost of traditional advertising.
Internet marketing is also very effective. It allows med spas to reach a targeted audience that they otherwise couldn't get to with traditional marketing. In particular, local SEO techniques empower you to reach potential customers in your immediate area.
How to Get Started
The first step to getting started with med spa internet marketing is to create a website for your business. Your website should be designed to attract and engage potential customers. Make sure that your website is easy to navigate, and include information about your services, pricing, and team of professionals.
SEO
Another important component of med spa internet marketing is search engine optimization (SEO). SEO involves optimizing your website so that it appears higher in search engine results pages (SERPs), which can help you attract more customers. There are a number of things you can do to improve your SEO, including optimizing your website content, titles, and meta descriptions, and building backlinks from other websites.
Social Media
Another important element of med spa internet marketing is social media. Social media can help you reach a wider audience and build relationships with potential and current customers. You can use social media to share information about your business, products, and services, and to engage with your followers.
Other Strategies
There are a number of other online marketing strategies that you can use to promote your med spa business, including email marketing, paid ads, blogging, and video marketing.
Tools
When you are ready to get started with med spa internet marketing, it's important that you have the right tools. You can use an SEO tool to track your website's rankings in search engines over time, check for broken links on your site, identify keywords that will help you improve your rankings, and create optimized content for your website.
You can also use a social media management tool to track how many people have viewed your posts, show you the best times to post on social media, provide analytics about your Facebook account or Twitter feed, and give you tools that will help you engage with current customers.
You can easily get started with med spa internet marketing by using the right tools and strategies. By creating a website, optimizing your site for search engines, and using social media, you can reach a larger audience and increase traffic to your business.
Conclusion
The benefits of med spa internet marketing are clear: it's affordable, easy to get started with and highly effective. If you're struggling to attract new customers or if your business is local and needs a way to reach more people in the area, consider using this method for growing your customer base.
By setting up an SEO-friendly website, investing in social media accounts like Facebook and Twitter, and making use of other online tools such as Google Analytics (to measure how many visitors come from various areas on the web) you'll be able to see what works best for your business. Remember that there are no shortcuts when it comes to building a successful marketing strategy – but these tips will help you get one step closer!
If you partner with NetLocal, we can use comprehensive local SEO campaigns to help you reign in new customers and increase your revenue. It won't happen overnight, but our SEO services can help you create lasting relationships with reliable customers in your local area.
Check out the rest of our website to learn more and schedule a free analysis of your website!
NetLocal SEO
226 W Rittenhouse Square
Philadelphia, PA 19103
phone: (215) 874-0744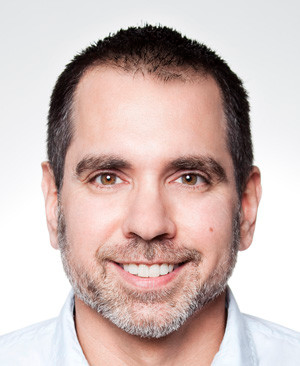 John DiBella is the founder and CEO of NetLocal, a local SEO agency specializing in SEO for consumer medical practices and author of the ebook
SEO for the Small Business Owner
.  email: john@netlocalseo.com