Introduction
On average, there are over 80,000 Google searches in the U.S. for "doctor near me" each month. That's why it's more important than ever for doctors to invest in local SEO today. NetLocal has years of experience in helping medical practices grow through local SEO, and we have the track record to show for it.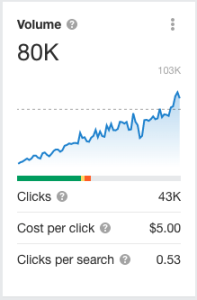 Do you run a medical practice? If so, you already know how important it is to be seen as the best in your area by potential patients. But if your website isn't ranking on Google for relevant keywords like "doctors," then people may never find out about all the quality care and services you offer. It doesn't matter how many patients come through your doors if they don't find you online first!
What is Local SEO?
Local SEO is an important component of getting your office ranked at the top of the search results pages. If you want to be found, first and foremost you need to know what Local SEO is and how it impacts doctors and other healthcare professionals.
Local SEO has grown in importance as we've moved from a traditional "push" model of marketing—where businesses would push out their marketing materials and expect customers to come—to a "pull" model where people look for what they want before they actually buy anything. Local SEO is part of this trend because it's about catching people at the moment when they're looking for something nearby. More than ever, people want to find services near them—allowing them to save time and money by purchasing locally instead of having to wait for a business to ship something or travel long distances.
Why Does Local SEO Matter?
Local SEO matters because it's the most effective way for doctors and other medical professionals to ensure their information is available when people are looking for them online. If your office isn't on the first page, you're not going to show up.
Local SEO also matters because it's cheaper than ever before to rank online. Google has created algorithms that are more nuanced and sophisticated, allowing your practice to show up in relevant searches without spending thousands of dollars per month on advertising or marketing campaigns. Local SEO is the ultimate form of targeted marketing!
Why Should Doctors Care?
Doctors should care about Local SEO because it's the best way to get more patients. When potential patients are looking for a doctor, they don't want to wait days or weeks—they want someone available right now! There is no better form of advertising than being perceived as the only "go-to" medical practice in your area.
How to Rank on Google
Local SEO is a search engine optimization strategy that focuses on making a business rank well for local keywords. Local search engine results pages typically display a map with pins or circles for each business, as well as reviews, relevant webpages, and other information. It's important to remember that for many consumers, these results are among the first they see when searching online for local businesses. As such, it's important to ensure that your content is optimized for those searches by including those relevant keywords in your meta descriptions and avoiding using generic terms to describe your products or services.
For doctors who want to rank well on Google locally, there are a number of considerations you need to take into account. First and foremost, you have to use keywords in your business name or address if they are relevant to your services. For example, if you are a gynecologist, "gynecology" should be somewhere in the title of your practice. You should also use relevant keywords in your advertising campaigns on billboards and other advertisements. Of course, it's also beneficial to talk about how your products or services can help with certain types of medical conditions and to include relevant keywords in the alt-text of your photos.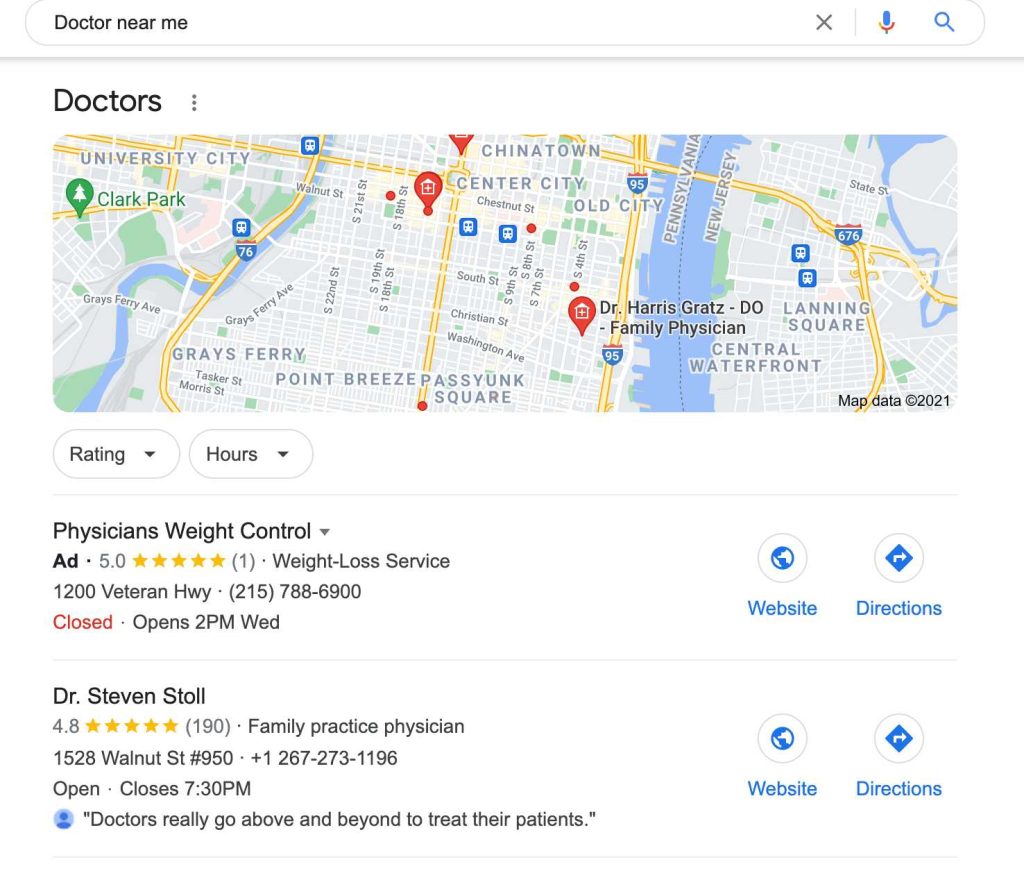 On a Google local search results page, Google typically shows up to ten listings on the map section and additional listings below that. Having your practice appear high on this list is important because it often leads to more prospective clients calling or visiting your practice.
Local SEO Strategy
Doctors can't focus solely on one part of their business, they need to grow the entire practice. SEO might sound like a lot of work but it is worth the effort. Doctors should invest time in marketing and optimizing their websites so that patients will be able to find them. The first step for doctors is to optimize their business listing on Google My Business so that people will see their reviews and ratings. Doctors also should add content to their website such as videos, testimonials, and other great resources.
Finally, doctors should sign up for Google Adwords and advertise locally with them while creating or updating content regularly including blogs, presentations or videos.
Conclusion
Doctors should invest time in marketing and optimizing their websites so that patients will be able to find them. With the right strategy and the time, doctors will experience increased revenue and see more patients in their offices.
NetLocal offers the local SEO expertise you need to grow your practice and form robust relationships with long-term clients. Check out the rest of our website to learn more and set up a free analysis of your website!
NetLocal SEO
226 W Rittenhouse Square
Philadelphia, PA 19103
phone: (215) 874-0744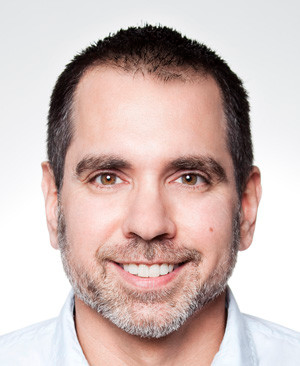 John DiBella is the founder and CEO of NetLocal, a local SEO agency specializing in SEO for consumer medical practices and author of the ebook
SEO for the Small Business Owner
.  email: john@netlocalseo.com