Introduction
When you're starting a business, one of the first things you'll need to do is file for a DBA, or Doing Business As, with your state. This filing lets the government know that you are doing business under a different name than your legal name.
This step is most helpful if you want to keep your personal and business finances separate. It will allow you to operate your business under a different name than your personal name. It can also serve as a way to create a more professional image for your company, since it permits you to use this name to do business in your area.
Filing for a DBA is usually a relatively simple process, but there are a few things to keep in mind when choosing a DBA for your business. In this post, we'll walk you through the steps you must follow to file for a DBA.
Read on to learn more.
What is a DBA and Why Would I Use One?
A DBA, also referred to as your business's trade name, differs from your own name (as the business's owner) as well as your business's legally registered name. Your DBA name is the name your business operates under and is usually different from your registered company name.
If you're thinking about starting a business or rebranding an existing one, choosing the right DBA name is crucial. If you're a sole proprietor, you can operate under your own name or choose a DBA. If you're a partnership or corporation, you must use a DBA if you want to do business under a name other than your legally registered business name.
Keep in mind that your new DBA will become public record, which means that anyone can look up your DBA and find out information about your business. Your DBA name will also be what customers see when they search for goods and services online. In other words, choose a name that you're comfortable with and that won't give away too much information about your business.
How To Choose the Right DBA for Your Business
Here are eight tips on how to choose the right DBA for your business:
Keep it simple and easy to remember. Your DBA name should be short, sweet, and to the point. The last thing you want is for customers to forget your name or have trouble spelling it.
Make sure it's available. Before you settle on a DBA name, do a quick search online to make sure it's not already being used by another business. You should also check with your local government to see if the name is available for registration.
Use keyword research to help you choose the right name. Try using Google AdWords' Keyword Planner tool to see how popular potential DBA names are. This will give you an idea of how likely people are to search for your business by its name.
Avoid using restricted words or phrases. There are certain words and phrases that you're not allowed to use in a DBA name, such as "FBI" or "Secret Service." Be sure to check with your local government to see what words are restricted in your area.
Make sure the name is easy to spell and pronounce. You want people to be able to find your business online and in person, so choose a name that's easy to spell and pronounce. Otherwise, you run the risk of potential customers getting frustrated and giving up.
Choose a name that reflects your brand. Your DBA name is an important part of your branding, so it should reflect the overall mission of your business. If you're a serious, professional company, choose a name that reflects that. On the other hand, if you're a fun and quirky business, choose a name that reflects that personality.
Get creative. There are no rules when it comes to choosing a DBA name, so don't be afraid to get creative. If you can come up with a unique and memorable name, you'll be more likely to stand out from the crowd.
Get help from a professional. If you're having trouble coming up with the perfect DBA name, consider enlisting the help of a professional branding or marketing firm. They'll be able to help you brainstorm ideas and come up with a name that reflects your brand and speaks to your target audience.
Why Should You File for a DBA for Your Business?
There are a few reasons why you might want to file a DBA.
First, it can help you keep your business and personal finances separate. This is especially important if you're a sole proprietor. When your business finances are mixed with your personal finances, it can make it harder to track your business's income and expenses.
Second, it can make your business look more professional. If you're operating under your own name, potential customers may not take your business as seriously. Having a DBA can give your business a more professional image.
Third, it can help you avoid legal issues down the road. If you don't have a DBA and something goes wrong with your business, you could be personally liable. This means that your personal assets, like your home or savings account, could be at risk.
How Do You DBA a Business?
If you decide that a DBA is the right option for your business, there are a few steps you need to take in order to file one. Once you've chosen the appropriate trade name and made certain that it's available for use by checking with your state's Secretary of State office or equivalent agency, you are ready to file.
You will next need to register your business DBA with the appropriate government agency. This will vary depending on the state in which you live. The filing process, however, is typically straightforward. Registration usually involves filling out a form and paying a fee.
Once your DBA is registered, you'll be able to use it on all of your business documents and marketing materials. You should also secure any business licenses or registrations needed for your DBA. Then you should publish a notice of your new DBA and consider trademarking the name.
After your DBA has been filed, you'll need to make sure that you use it consistently. Using your legal name for some purposes and your DBA for others can create confusion and legal problems for you.
How NetLocal Can Help With Your SEO Needs
After filing for your business's DBA, you'll next want to optimize your online presence by claiming your business name on popular directories and review sites. This will help customers find your business when they search for it online.
You can start with setting up a Google My Business account so that you will appear in Google's local search results. At NetLocal, our SEO experts can help you do just that. We can create and optimize your GMB account and manage your online reviews so that you can get the most out of your listing.
Contact us today to learn more about how we can help you take your SEO game to the next level.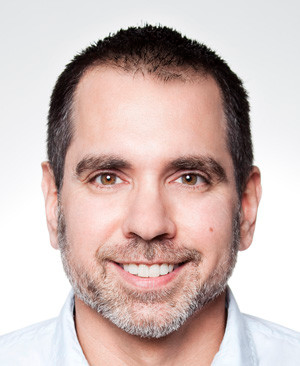 John DiBella is the founder and CEO of NetLocal, a local SEO agency specializing in SEO for consumer medical practices and author of the ebook
SEO for the Small Business Owner
. His education includes a Masters in Information Systems from Drexel university in Philadelphia PA. Along with his wife, Beth, he has started three successful businesses; a multi location medical spa, a medical marijuana doctor admin business and a SEO agency. email: john@netlocalseo.com