All webmasters know that more and more people are using search engines to find what they're looking for.  They use keywords to help them narrow down their results, so it's important to put the right keywords on your website.  One easy way of doing this is by adding "tags" or "keywords" to your blog posts.
How to Add a Tag
To add a tag, scroll down to the write post section of your blog and type in your chosen keywords under the "Post Tags" box.  The words you put in this box will show up as a clickable link on your website once you publish the post.  You should make sure that your keywords are relevant to the post because adding random tags just for the sake of it will not have a positive effect on your search engine rankings.
How to Find the Right Keywords
Writing relevant keywords to your blog posts can help people find your website through search engines.  This is an easy way to increase web traffic to your blog, so always add keywords to your posts.  Just remember that you need to include useful keywords that people will search for.  Keywords can help increase the ranking of a website in search engines, so there is no reason not to use them!
Keyword Optimization
The most important factor for increasing traffic from search engines is keyword optimization. Keyword optimization is a great method of increasing website traffic that comes from search engines.  It's very simple to add keywords to blog posts, so there's no reason not to do it!  You should always try and use relevant keywords when you write a post because it will increase your blog's visibility in search engines and therefore increase your chances of getting visitors.  Keywords will help your website become more visible, so it's a good idea to include them in all of your blog posts!
The first step is coming up with ideas for keywords that you want to use.  A great place to start when looking for relevant words is the monthly most searched terms at Google Trends (http://www.google.com/trends/).  Write down any keywords or phrases that people might be using to search for your topic.
The next step is to find out which keywords are the most popular, not just in general but also specifically on your subject.  To do this, go to Google's Keyword Research tool (https://adwords.google.com/KeywordPlanner).  Type in your keywords and you'll be able to see how often people are searching for them, the cost per click (how much it costs to advertise when someone searches for that keyword) and even suggestions for related phrases.
Making SEO Work for You
Search engine optimization, or SEO, is the process of affecting the visibility of a website or a web page in a search engine's unpaid results—often referred to as "natural," "organic," or "earned" results. In general, the earlier (or higher ranked on the search results page), and more frequently a site appears in the search results list, the more visitors it will receive from the search engine's users. SEO may target different kinds of search, including image search, local search, video search, academic search, news search and industry-specific vertical search engines.
At its core, search engine optimization is about making your website attractive to search engines. For a variety of reasons, search engines look at the coding behind websites and the content that's on that site to figure out how reputable or relevant it is to what someone typed into the search field. That means you need Search Engine Optimization (SEO) if you want people to be able to find your website online.
There are some general rules for SEO that apply to any page, though the way you implement them will depend on what site you're talking about. These rules include:
writing blog post titles that include keywords (not verbatim)

inserting relevant keywords into headings and subheadings
including a keyword in your URL if it makes sense
ensuring that the first paragraph of text is relevant and interesting to the reader, as this is usually what's displayed on Google's search results page
One reason why many people have difficulty with SEO is because they don't actually know how to implement these rules. To learn more about how to get started with SEO for your website, head over to Quicksprout University.
Conclusion
We learned that Local SEO keywords should be placed in the post's meta tags and page url. The sentence structure should be simple rather than complicated sentence with no relevancy to the web content. The body of the post doesn't need to be repetitive to the title. Use keywords in blog post titles and headings. The conclusion is never make your web content hard to read and has meaning to the reader along with relevancy to the post's title.
Here are some Bonus Tips to implement SEO in your blog post:
Make your keyword as bold, italic, or underlined. However, don't over do it because this makes the sentence hard to read and Google may not pick up on it.
Place your keyword at least once in the beginning of the title and once in the beginning of the post.
Form your post's title into a question and answer it at the end. This makes your reader want to click on it and read more of what you have written. 4. 5 Add an image with your keyword as its caption, this will make Google Images pick up on your post.

Post at least once a week and include your keywords in the body of the post no more than three times, otherwise it can trigger that you're trying to mislead Google.
SEO involves placing keywords into the blog's title and meta tags and inserting relevancy to those keywords throughout the post's body and captioning images with those keywords. Don't make your posts hard to read and Google performs better when there is a balance of text and image.
NetLocal SEO
565 Greenfield Rd,
Lancaster, PA 17601
Phone: (717) 406-1763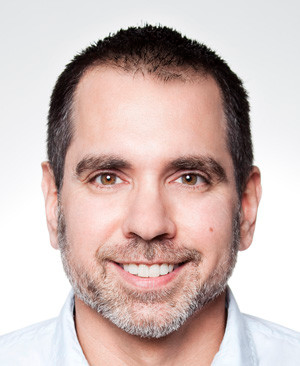 John DiBella is the founder and CEO of NetLocal, a local SEO agency specializing in SEO for consumer medical practices and author of the ebook
SEO for the Small Business Owner
.  email: john@netlocalseo.com