This is a question asked by most bloggers but the truth is there's no single correct answer to that question. Basically, it totally depends on you and your strategy; in fact, what works for one blogger may not work for another blogger. What makes one blogger rank higher than the other doesn't necessarily mean that his or her strategy is good for you because it's all about finding out what keywords bring more traffic to your blog.
SEO roughly means Search Engine Optimization and it's the process of optimizing your web pages for search engines like Google, Bing and Yahoo. If you're writing about a specific topic then you should look up how many searches there are for that topic (most seo tools will be able to help with this) because obviously if you choose a topic that very few people are searching for then your content is never going to be found.
Before you start writing anything you should do some homework. Look up what is currently popular or trending because if there is a lot of interest around a topic then it will most likely be easier for you to get noticed in search. Also, keep in mind that if you dig around google analytics you can find out what the most popular searches are for your current sets of readers. You need to write about things or products that people want but it is definitely worth doing research first because when you're writing posts like this they will be read by more people and they will stay on your site longer.
What is the Difference Between "Keyword" and "SEO Keyword"?
In terms of SEO, a keyword is something that people type in the search box to look for information; it could be a phrase or single word. For example, if you're planning to write an article about backpacking through Europe, then travelling around Europe may be one of the keywords. However, a SEO keyword is an exact phrase that a search engine recognizes as a single entity and ranks accordingly.
The first step to use more SEO keywords in your blog post is to find out some related phrases or words that people type into google or any search engine. Based on our example above, one of the keywords may be "backpacking through Europe" while another SEO keyword could be "Europe backpacking trip". But finding these phrases manually is not an easy task; it can take hours or even days to read all the search queries in any search engine. So, the best way to find SEO keywords for your post is by using a SEO tool or by using your google webmaster account.
How to Use SEO and Google Webmaster Tools
With Google Webmaster tools, you can find out what keywords people use to find your website. go to the search traffic -> search queries menu and choose "your domain" tab; you will see a list of all the queries that led people to your blog. There are also some great free SEO keyword research tools that you can use to find popular keywords for your blog post fast and easy. Here are the top three:
seochat http://freekeywords.wordtracker.com/
inboundnow http://www.inboundnow.com/tools/keywords
seo tool http://www.seotoolchart.com/
Once you have found the keywords, it's time to write your blog post. Remember that one of the main purposes of writing a blog post is to make people read or even share what you have written. So, the content of your post must be interesting and unique; you can do this by including images or videos in your blog to make it more attractive. Also, don't forget to include links to other articles that are related to the topic of your article. This way, your readers will not only read what you have written but they'll also learn something new.
What is Keyword Optimization?
Of course, you can't just write your blog post without using the keywords properly; this will only make search engines think that you're trying to rank high on their results page with useless words that don't really help people find the information they need.
So, how do search engines know what your blog post is all about? It's through the keywords that you have used. For example, if you use "Europe backpacking trip" as your SEO keywords while writing a post about backpacking through Europe, make sure to include the phrase at least once in your article and naturally (not forced).
To optimize your webpages for high ranking in the search results you have to put in some effort, but it will pay off if you do because more readers means more viewers, more customers and hopefully a lot of repeat business. You can also use SEO to optimize your images and social media links as well, not just the text on your blog posts.
Conclusion
Of course, there's no definite answer to this question; it depends on the length and quality of your article. What matters most is the words you choose to use when writing your blog posts, you shouldn't worry about how many keywords there are because even one SEO keyword can make a huge difference in terms of CTR (Click Through Rate) and SERP (Search Engine Results Page). 
For high-quality blog posts, you can use one or two SEO keywords. However, if your post is short and not very informative, using multiple keyword phrases may make your blog look spammy and as if it's trying to rank high on the search results pages.
So, remember that adding just one or two SEO keywords won't hurt your blog post but using them naturally will help you get more readers and customers who are actually looking for what you have written. So, how many SEO keywords should you use? As many as you want!
NetLocal SEO
5002 Lenker St suite 203,
Mechanicsburg, PA 17050
(717) 461-3960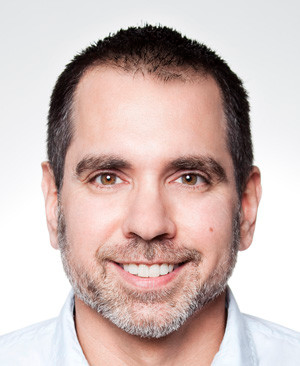 John DiBella is the founder and CEO of NetLocal, a local SEO agency specializing in SEO for consumer medical practices and author of the ebook
SEO for the Small Business Owner
.  email: john@netlocalseo.com