Introduction
Business owners already using Google My Business listings to promote their businesses might not realize that their GMB accounts can also be used to create a professional-looking website. The Google My Business website builder can be used to create a website for your business in just minutes. Better yet, the service is free, easy to use, and can help improve your business's online visibility.
This article will show you how to use the Google My Business website builder, as well as give you some tips on how to create a great company website. Read on to learn more.
What is a Google My Business Listing and Why You Should Have One?
A Google My Business listing is a free online profile that allows you to list vital details and photos of your business on Google. It helps customers locate your business and learn more about your goods and/or services.
When people search for your business on Google, your website will appear alongside your contact information and other important details. This can help attract new customers and expand your business. Ultimately, by creating and maintaining your business's GMB profile, you will improve your visibility in Google's search results.
How to Build a Website Using the Google My Business Website Builder
Before you build a website for your business using your GMB account, you will first need to create a free account with Google My Business. Once you've signed up, you'll be able to create the website.
The website will be built from preset templates and include basic information about your business, such as its contact info, hours, and products and services. To create your website, you'll need to choose one of those preselected templates. You can also upload your own images and videos to your GMB microsite.
Once you've chosen a template, you'll need to enter your business information. This includes your business name, address, and phone number. You'll also need to choose a category for your business.
After you've entered all of your business information, you can preview your website. If everything looks correct, you can publish your website and start promoting it.
Tips for Creating a Great GMB Website
Here are some tips to help you create a great website:
Use high-quality images and videos

Use keyword-rich titles and descriptions

Add new content regularly

Promote your website on social media

Use a call to action on every page

Make sure your contact information is easily accessible

Optimize your website for search engines

Create a mobile-friendly website
Why You Should Create a Google My Business Website
One reason every business owner should create a Google My Business website is because it's free. There are no hosting fees or domain costs associated with the website. Additionally, the website can be created in minutes, and it's easy to use.
Finally, you can use the information on your Google My Business listing to create a more comprehensive website. This can be done by adding additional pages to your website such as an About Us page or a Services page. This type of website will give visitors more information about your business and what you offer.
Why Choose NetLocal?
NetLocal has been helping local businesses achieve top search engine rankings for years. We have the knowledge and expertise to help your business meet and exceed your digital marketing goals.
Our team of experts will work diligently to help your business rank higher on Google. In addition, we will help you create a website that is optimized for conversion. We'll help you not only attract new web users, but also convert them into paying customers.
If you are looking for an experienced and reliable SEO partner, look no further than NetLocal. Contact us today to learn more about our services and how we can help your business grow.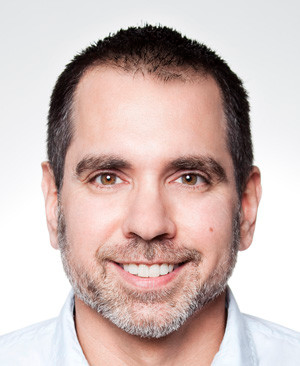 John DiBella is the founder and CEO of NetLocal, a local SEO agency specializing in SEO for consumer medical practices and author of the ebook
SEO for the Small Business Owner
. His education includes a Masters in Information Systems from Drexel university in Philadelphia PA. Along with his wife, Beth, he has started three successful businesses; a multi location medical spa, a medical marijuana doctor admin business and a SEO agency. email: john@netlocalseo.com