Introduction
Google My Business is a free and easy-to-use tool for businesses of all sizes to create listings on Google.com and manage their online presences. By creating a Google My Business listing, businesses can control how their information appears on Google Search and Maps. They can also add photos, videos, and posts to attract customers and keep them updated.
Businesses can also use keywords to optimize their GMB listings. But how do you find Google My Business keywords? Keep reading to learn more.
What are Google My Business Keywords?
Google My Business keywords are the keywords that you want to rank for on Google My Business. You can find these by looking at the keywords that your customers are searching for on Google My Business. You can also use Google AdWords to find new keywords to rank for.
Why You Should Use Keywords on Google My Business
There are a few reasons why you should use your business's keywords on Google My Business. First, using keywords can help improve your business's visibility on Google. When people search for businesses like yours, they may see your listing in the search results and be more likely to click through to your website. Additionally, using keywords can help you rank higher in the search results, which can also lead to more clicks and ultimately, more customers.
Another reason to use keywords on Google My Business is to help potential customers find your business more easily. When people search for businesses like yours, they may see your listing in the search results and be able to quickly and easily find your contact information, hours of operation, and other important details. This can be extremely helpful if someone is looking for a business like yours in a hurry.
Finally, using keywords on Google My Business can help you to better target your advertising. When you create ads on Google, you can specify which keywords you would like your ad to show up for. If you use keywords that are relevant to your business, you can be sure that your ad will be shown to people who are actually interested in what you have to offer. This can help you to attract more customers and ultimately, boost your bottom line.
How to Use Your Business's Keywords on Google My Business
Follow these steps to implement keywords in Google My Business:
1. Log into your Google My Business account.
2. Select the "Info" tab.
3. Scroll down to the "Web site" section and enter your website's URL.
4. Below the URL, enter your business's keywords separated by commas.
5. Click "Save."
Your keywords will now be associated with your Google My Business listing, helping you to rank higher in search results. Additionally, customers searching for businesses like yours will be more likely to find your listing.
How to Conduct Keyword Research
When it comes to choosing the right keywords for your business, it's important to do your research. Here are five tips for conducting effective keyword research:
1. Know your business's goals: Before you start researching keywords, you need to know what you want to achieve with your SEO campaign. Are you looking to increase brand awareness? Drive traffic to your website? Generate leads or sales? Once you know your goals, you can start to narrow down the keywords that will help you achieve them.
2. Identify your target audience: Who is your target audience? What are their needs and interests? What words do they use when searching for businesses like yours? Knowing the answers to these questions will help you choose the right keywords.
3. Use keyword research tools: There are a number of free and paid keyword research tools available, such as Google AdWords Keyword Planner, Moz Keyword Explorer, and WordStream's Free Keyword Tool. These tools can help you find relevant keywords for your business.
4. Try different keyword combinations: Once you've identified a few potential keywords, try combining them in different ways to see what works best. For example, if you're a plumber, you might want to try "plumbing services," "emergency plumbing," or "plumbers in (your city)."
5. Monitor your results: Once you've implemented your keywords, it's important to monitor your results to see how well they're performing. Use Google Analytics to track your website traffic and see if there's an increase in the number of visitors from your target region. You can also use tools like Moz's Rank Tracker to track your keywords' rankings in search engine results pages (SERPs).
By following these tips, you can conduct effective keyword research and choose the right keywords for your business.
Why Choose NetLocal?
If you're looking for a reliable and experienced Google My Business optimization service, look no further than NetLocal. We have years of experience helping businesses grow their online presences through effective GMB optimization.
Our team is dedicated to providing our clients with the best possible service, and we always go the extra mile to ensure that your business is successful. We'll work with you to identify the best keywords for your GMB listing, then we'll help you optimize your listing to ensure that it appears at the top of search results.
Contact us today to learn more about how we can improve your marketing strategies.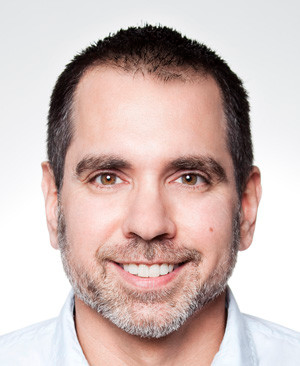 John DiBella is the founder and CEO of NetLocal, a local SEO agency specializing in SEO for consumer medical practices and author of the ebook
SEO for the Small Business Owner
. His education includes a Masters in Information Systems from Drexel university in Philadelphia PA. Along with his wife, Beth, he has started three successful businesses; a multi location medical spa, a medical marijuana doctor admin business and a SEO agency. email: john@netlocalseo.com