Introduction
Google My Business has an option for a home address. This can be used for verification purposes or to show your business location on Google Maps and other products. The process of listing your home address on your GMB profile is relatively simple, and this article will guide you through the steps to do it.
Keep reading to learn more.
What is a Google My Business Home Address?
A Google My Business Home Address is the physical address used for your business listing on Google Maps and Google Search. This is the address that customers will see on their maps when searching for your business, and it is also the address that will be used as the return address on any promotional materials you send to customers. If you have multiple locations, you will need to choose one primary home address for your business.
There are a few things to keep in mind when setting up your home address:
Make sure your address is accurate and up-to-date
Use a street address rather than a PO Box
If you're using a suite number, include it in your address
Make sure your business location is open to the public and easy to find
Choose an address that is eligible for Google My Business
How to Set Up Your GMB Address
To set up your GMB home address, you'll need to provide your physical address and verify that you own or operate the business. Here's how to do so:
1. Go to Google My Business and sign in with the account associated with your business.
2. Click "Add New Business."
3. Enter your business name and address.
4. Verify that you own or operate the business by following the instructions provided.
5. Click "Finish."
How to Change Your Home Address or Remove it from Google
If you decide to change or remove your home address from Google, there are a few different ways to do it. You can either:
1. Update your business's address in Google My Business.
2. Request that your business's information be removed from Google.
3. Permanently close your business's Google My Business listing.
Keep in mind that changing or removing your home address from Google may impact your business's ranking in Google's search results. If you have any questions about how to change or remove your home address from Google, be sure to contact a professional SEO company like NetLocal for help.
Why Choose NetLocal?
If you're looking for a Google My Business optimization service that can help you improve your online presence, look no further than NetLocal. We are experts in this field and can help you get the most out of your Google My Business listing.
Our services are affordable and effective, and we can help you get more customers through your doors. Contact us today to learn more about our SEO services.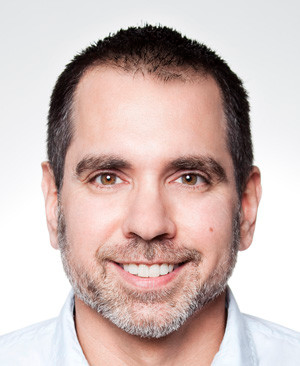 John DiBella is the founder and CEO of NetLocal, a local SEO agency specializing in SEO for consumer medical practices and author of the ebook
SEO for the Small Business Owner
. His education includes a Masters in Information Systems from Drexel university in Philadelphia PA. Along with his wife, Beth, he has started three successful businesses; a multi location medical spa, a medical marijuana doctor admin business and a SEO agency. email: john@netlocalseo.com