Introduction
When it comes to creating a Google My Business (GMB) listing, having a good business description is key. Your Google business description is a summary—up to 750 characters in length—that appears when users search for your local business or check out your listing on Google via a desktop computer or mobile device.
Your GMB business description is usually your first and only opportunity to tell potential customers what you do and how you can help them.
Ideally, an optimized business description will include accurate and up-to-date information such as your business's specialty or niche, as well as what makes you unique. Your business description should be clear and concise and highlight what makes your business different from your competitors.
Read on to learn more about what a Google My Business business description is and how to write an effective one.
How to Write a Google My Business Business Description
Here are five tips for writing an effective, attention-grabbing Google My Business business description:
Keep it short and sweet.

When it comes to your GMB business description, less is more. Google limits business descriptions to 750 characters, so make sure to get your point across without going overboard. Stick to the essentials and focus on what makes your business unique.

Use keyword-rich language.

Including relevant keywords in your GMB business description can help you attract customers who are searching for businesses like yours online. Use language that accurately describes what your business does, and be sure to avoid keyword stuffing.

Highlight what makes you unique.

What sets your business apart from the competition? Is it your experience, your customer service, your product selection? Whatever it is, make sure to mention it in your GMB business description.

Use proper grammar and punctuation.

It's important to use proper grammar and punctuation in your GMB business description, as this can help create a professional and polished image for your business. Take the time to proofread your description before you publish it, and consider having someone else take a look as well.

Keep it up to date.

As your business changes and grows, so too should your GMB business description. Make sure to regularly review and update your description to ensure that it accurately reflects what your business does and what you have to offer potential customers.
By following these tips, you can create a GMB business description that accurately reflects your business and helps you attract new customers.
You can find more detailed guidelines for representing your business on Google at the Google Business Profile Help website.
Why Choose NetLocal?
If you're a business owner looking to increase your online visibility, NetLocal can help you optimize your GMB business description and much more.
NetLocal is a leading SEO agency with years of experience helping businesses achieve top rankings in Google's search results. Our team of experts can work with you to create a compelling business description, and we can also help you optimize the rest of your GMB listing and your business's website.
Contact NetLocal today to learn more about how we can help you enhance your online presence.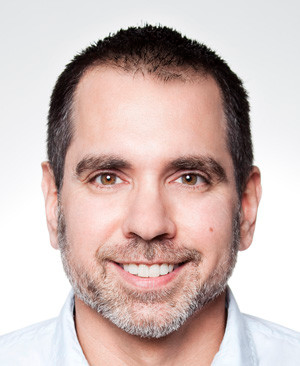 John DiBella is the founder and CEO of NetLocal, a local SEO agency specializing in SEO for consumer medical practices and author of the ebook
SEO for the Small Business Owner
. His education includes a Masters in Information Systems from Drexel university in Philadelphia PA. Along with his wife, Beth, he has started three successful businesses; a multi location medical spa, a medical marijuana doctor admin business and a SEO agency. email: john@netlocalseo.com