Introduction
As a business owner, you know that having a strong online presence is crucial to your success. Not only do you need a website, but you also need to make sure that your business is listed on Google My Business. This is the one place where potential customers can go to learn all about your company and what it has to offer them.
And one of the most important elements of your Google My Business listing is your banner. This is the image that appears at the top of your listing, and it needs to be high-quality and correctly sized.
Read on to learn more about what Google My Business is and its banner size requirements.
What is Google My Business and Why Do You Need It?
Google My Business is a free tool offered by Google that allows business owners to create and manage their business listings for use on Google's platforms.
Included with the listing is important information such as how and where to contact your business, your website URL, your business's hours of operation, and details about what goods and services you offer. The GMB account also includes options for multimedia posts, customer interaction, and social media links.
Google My Business is an excellent tool for connecting with your customers. Business owners can respond to customer reviews, send and receive direct messages, and post answers to frequently asked questions.
Google also offers a free banner ad to help promote your business. Creating a GMB banner ad is a great way to advertise your business and attract new customers.
Steps to Follow for Creating a Google My Business Listing
Creating a Google My Business account is easy and only takes a few minutes. Start by visiting business.google.com and clicking on the "Start Now" button.
Next, you'll be prompted to enter your business information. Be sure to provide as much detail as possible, which ideally should include your business's name, its location, contact information such as a phone number and email, and your website URL.
Once you've entered your business information, you'll be able to select a category and upload images. Be sure to add a catchy tagline and profile photo so you can stand out from the competition.
Finally, verify your listing by postcard or phone call. Most postcards arrive in 14 days. Be careful when entering your postcard's verification code, as entering your code incorrectly more than five times will cause the verification to fail. You would then have to remove your profile from your account and create a new one.
Once your business listing is created and verified, potential customers in your area will be able to find you more easily online, especially if you add a banner.
What are the Benefits of Having a Google My Business listing?
Creating a listing for your business on Google can help potential customers find you, learn about your business, and connect with you.
Here are some of the benefits of creating and verifying a listing for your business on Google My Business:
Reach Potential Customers: When people search for businesses like yours on Google, your business name and contact information may appear in the search results.
Showcase Your Business: Add photos, videos, and other rich content to show what makes your business unique.
Manage How You are Viewed on Google: Respond to reviews, update your business information, and see insights about how customers are finding and interacting with your listing.
What is the Right Size for a Google My Business banner?
So, what is the right size for a Google My Business banner? The answer is simple: 1200 x 600 pixels. This size has been optimized for both desktop and mobile devices, so you can be sure that your banner will look great no matter how someone is viewing it.
Keep in mind that your banner is one of the first things that people will see when they find your listing, so make sure that it accurately represents your brand. Choose an image that is clear and easy to understand, and that will leave a lasting impression on potential customers.
Remember that a banner size that's too large will take up too much space on the user's screen. When considering your banner's text, note that its best to use a large font size, as this will ensure that the ad is legible on all screen sizes.
Why Choose NetLocal?
If you're looking for help creating a stunning and effective Google My Business banner, look no further than NetLocal. We have years of experience in creating successful marketing campaigns, and we know exactly how to make your business stand out online.
Our team is passionate about helping local businesses succeed, and we'll work tirelessly to optimize your Google My Business listing(s). As experts in local SEO, we can make sure your profile is seen by members of your target market.
When you partner with NetLocal, you can be confident that you're working with the best. Contact us today to learn more about our services and how we can help your business grow.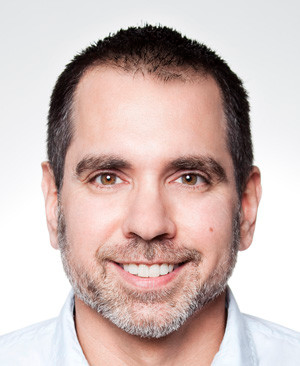 John DiBella is the founder and CEO of NetLocal, a local SEO agency specializing in SEO for consumer medical practices and author of the ebook
SEO for the Small Business Owner
. His education includes a Masters in Information Systems from Drexel university in Philadelphia PA. Along with his wife, Beth, he has started three successful businesses; a multi location medical spa, a medical marijuana doctor admin business and a SEO agency. email: john@netlocalseo.com