Introduction
If you're a business owner, then you know that having a Google My Business (GMB) account is essential. Not only does it allow customers to find your business on Google Maps, but it also gives them the ability to leave reviews and see what others are saying about you.
But did you know that there are specific guidelines for setting up and managing your Google My Business account? For one, it's important to follow Google's address guidelines for your listing. Following the guidelines described in this article will help you improve your Google My Business listing and elevate your business's profile in Google's local search results.
Read on to learn more about how you can adhere to the Google My Business address guidelines.
Improving Your Google My Business Listing
One of the most crucial things you can do to improve your Google My Business is to make certain that your business address is accurate and up-to-date. This may seem like a no-brainer, but you'd be surprised how many businesses have incorrect or outdated addresses listed on their Google My Business listings.
If your address is incorrect, customers may have a difficult time finding you. Or worse, they could get led in the opposite direction and right into the hands of one of your competitors.
The first thing you'll need to do when setting up your Google My Business account is to verify your business address to ensure that customers will be able to find your business in the right location on Google Maps.
The steps for verifying your address are as follows:
Log in to your Google My Business account and click on the "Info" tab. From there, you'll see a section called "Address."
Click on the "Verify now" button and follow the instructions. You'll need to have a valid mailing address to verify your business location. If you don't have one, you can use a post office box or a private mailbox service such as UPS.
Google My Business Address Guidelines
A list of some of the most important guidelines for your Google My Business business address include:
If you have multiple locations, each location should have its own unique address

Do not use c/o, care of, or similar abbreviations

Do not use building names that are not part of the street address

Your address cannot be a URL, an email address, a phone number, a keyword or phrase, include special characters, such as &, <, >, ", or ®

Your business name cannot be included in your address

Your address should not be the same as another business's address, a parking lot, vacant lot, or similar location, or a rural route or highway contract box number

Your address should not contain inaccurate or misleading information
If you think your business might be violating any of these guidelines, please edit your address accordingly.
Google is constantly updating and improving its algorithms, so it is important to stay up-to-date on the latest guidelines. Doing so will help ensure that your business appears in search results and meets customer expectations.
FAQs
Do you need a physical address for Google My Business?
If you're adding your business listing to Google My Business, you must add a physical address. Your address can be your home, but you must provide one.
Why is Google My Business not accepting my address?
If you already created a GMB business listing, there are four main reasons why your business isn't being found on Google Maps: your Google My Business listing is not verified, you lack location authority in Google Maps, your GMB listing is suspended, or you've relocated your business.
Can I have more than one Google My Business listing?
If you are legitimately operating multiple, legally distinct businesses, you can typically create a Google My Business listing for each of them. It's not at all uncommon for more than one business to be located at a shared address.
Why Choose NetLocal?
If you're a business owner looking to optimize your Google My Business listing(s), NetLocal can help. We provide comprehensive services that will help you get the most out of your listing(s). We'll help you create and optimize your profile(s), ensure that they're accurate and up-to-date, and help optimize your website for local search.
Reach out to us today to learn more about how our SEO experts can help take your business to the next level.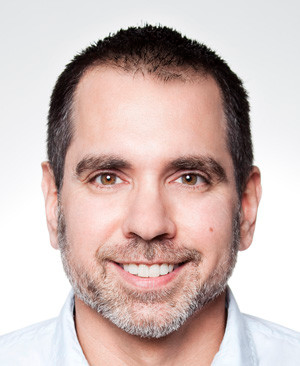 John DiBella is the founder and CEO of NetLocal, a local SEO agency specializing in SEO for consumer medical practices and author of the ebook
SEO for the Small Business Owner
. His education includes a Masters in Information Systems from Drexel university in Philadelphia PA. Along with his wife, Beth, he has started three successful businesses; a multi location medical spa, a medical marijuana doctor admin business and a SEO agency. email: john@netlocalseo.com