Introduction
There are over eight hundred thousand local searches every month for "chiropractor near me" in the USA on google. A google trends search reveals that searches for "chiropractors near me" have risen sharply since 2020, and show no sign of slowing. As a chiropractor you can't afford to not be present on google's search engine results page.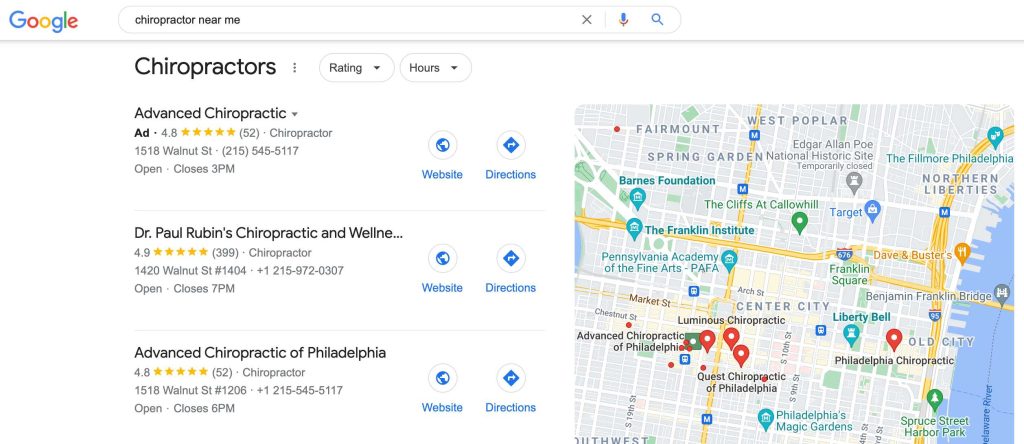 It is no secret that chiropractors are a part of the medical profession. The chiropractor's job is to diagnose and treat patients with back, neck, arm, leg or foot pain. They do this by using their hands to manipulate the spine and other body parts. There are many benefits for people who visit these specialists including improved posture, reduced stress on joints, decreased muscle tension and more! Chiropractic care can also be used as an alternative way to address certain types of chronic pain management issues like headaches or migraines.
This article will help you understand how digital marketing services can help your chiropractor business grow online through different channels such as social media promotion and search engine optimization (SEO). If you want to learn how to increase your online presence and get more patients visiting your chiropractor clinic, this article is for you!
Chiropractor SEO Agency
A chiropractor SEO agency is a marketing and advertising agency that specializes in giving chiropractors the advantage of high visibility for potential clients. NetLocal specializes in SEO services for medical professionals. We have a great deal of experience in the field and have help our clients develop successful, growing practices.
Our chiropractor SEO agency offers marketing strategies, including content creation strategies such as blogs, articles, and eBooks. Our strategy also includes building authoritative backlinks to our client's website. Any marketing materials that are generated by our agency are branded with the logo of the chiropractor and contain the name, address and phone number (NAP) to act as an online citation.
Netlocal digital marketing services agency creates and executes digital marketing campaigns designed to generate new patient leads and increase brand awareness targeting local or regional regional searches. We optimize the website so that google recognizes the geographic location of the practice and includes links for practices located near the searcher in their search engine results page (SERP) as well as in the google maps listing (the three pack) on the SERP.
Best SEO for Chiropractors
Digital marketing for chiropractors is one of the most efficient and effective ways to reach new patients. A chiropractor SEO agency can help you improve your website's ranking on search engines, which will help you attract more patients. Unlike paid advertising such as adwords, SEO allows the practice to "build" their position into seacrh results, thus making it more difficult for competition to displace you.
One of the most important things to consider when choosing a chiropractor SEO agency is their level of experience and expertise. Make sure the agency you choose has experience in the healthcare industry and knows how to optimize your website for search engines. They should also be able to create a customized digital marketing strategy that meets your specific needs and goals.
Another important thing consider is the cost of services. Make sure you understand what is included in the price and what is not. Be sure to get a written estimate so you know exactly what you're getting for your money.
Finally, be sure to ask the agency any questions you have before making a decision. This will help you make sure they are the right fit for your business.
Conclusion
Digital marketing is one of the most effective ways to reach new patients. A chiropractor SEO agency can help you improve your website's ranking on search engines, which will then attract more potential clients. You'll need to make sure that they have experience in healthcare and are able to create a customized digital strategy for your needs. Finally, be sure to ask questions before making any decisions about what type of services you want them provide!
NetLocal SEO
226 W Rittenhouse Square
Philadelphia, PA 19103
phone: (215) 874- 0744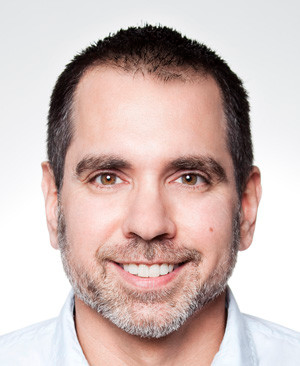 John DiBella is the founder and CEO of NetLocal, a local SEO agency specializing in SEO for consumer medical practices and author of the ebook
SEO for the Small Business Owner
.  email: john@netlocalseo.com